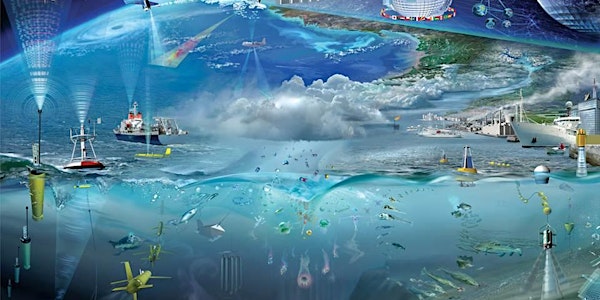 Powering the Blue Economy: Turning the ocean from an electricity desert into a power oasis
When and where
Location
MIT Energy Initiative E19-319 400 Main Street Cambridge, MA 02142
Description
Powering the Blue Economy: Turning the ocean from an electricity desert into a power oasis with Alejandro Moreno, Director, Water Power Technologies Office, Office of Energy Efficiency and Renewable Energy, U.S. Department of Energy

In this talk, Alejandro Moreno will discuss diverse applications for marine energy, many of which fall within the Blue Economy, and how they could lead to new innovation to provide power at sea. The "Blue Economy" refers to the range of economic uses of ocean and coastal resources—such as energy, shipping, fisheries, aquaculture, and tourism. Marine energy is one growth sector within the Blue Economy that presents a significant economic, social, and environmental opportunity. Traditionally, the marine energy sector has positioned itself as an alternative source of power for the national electrical grid, but that is just one of many applications for marine energy. Other applications include powering offshore aquaculture farms, ocean observation networks, or even underwater vehicle docking stations.
This event is open to MIT students, faculty, and staff only.
Please be prepared to present your MIT ID at the door.
About the speaker:
Alejandro Moreno is the director of the Water Power Technologies Office in the Office of Energy Efficiency and Renewable Energy (EERE) at the U.S. Department of Energy. In this role, he manages efforts to develop and commercialize innovative technologies and market solutions for clean, domestic power generation from hydropower and marine energy resources across the United States.
Moreno holds a bachelor's degree from Stanford University and a master's degree in economics and energy policy from Johns Hopkins University.
---
Please note this is an MIT-only event and we will open our doors to unregistered participants 15 minutes before the event start time. To guarantee your seat, we recommend you register and arrive at least 15 minutes early.