Powering Customer Relationships for Growing your Small Business – Business...
Description
It's 2019! It's Time. To Change.
It's Time To Change How You Sell.
It's Time To Change How You Connect.
It's Time To Change How You Grow Your Business.
Importantly...
It's Time To Change How You Power Customer Relationships.
You're invited to our First Business Owners Roundtable of 2019.

We've planned a highly interactive session with a highly experienced speaker.
Powering Customer Relationships for Growing your Small Business – an Interactive Discussion
Through an interactive discussion around a growing business, the significance of Customer Relationship Management (CRM) systems for:
acquiring new customers,

retaining customers,

growing current customers, and

working with partners and channels

is driven home!
Small businesses can grow fast with such an information system to turn marketing to lead generation machines, monitor deals in progress, improve win rates, more predictably forecast demand, identify and quickly address problems before they get out of hand and more systematically and quickly on-board and bring new customer-facing staff up to speed.
If you are an entrepreneur or business owner growing your small business, you will take away insights around processes and systems to help prepare for and proactively manage growth, so it does not overwhelm your business and you as a leader.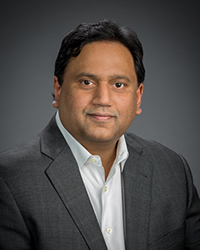 Ramana Metlapalli leads a consulting firm Varasi (www.varasi.com) headquartered in Southern California. Varasi offers Customer Success Platform from Salesforce, the leading cloud-based CRM platform. Varasi clients include growth businesses across Technology, Manufacturing and Financial Services verticals. Ramana's experience spans 25 years helping established and growing businesses build stronger customer relationships leveraging information systems. He has facilitated workshops for Sales, Service & Marketing Strategies for clients around the world and has led programs for implementing them. His employers have included PricewaterhouseCoopers, KPMG Consulting, RealFoundations, Persistent and CSC. Check out Ramana's blogs and videos on the theme of Salesforce CRM for growing businesses at www.varasi.com/insights

Connect and Share Ideas with Local Business Owners on How To Build Great Customer Relationships
Our Business Owners Roundtable average 20 to 25 local owners for maximum interaction, engagement and sharing of ideas and stories. Each participant gets meaningful opportunity to share their story, their ideal customer, and their current needs.
Get To Know oGoing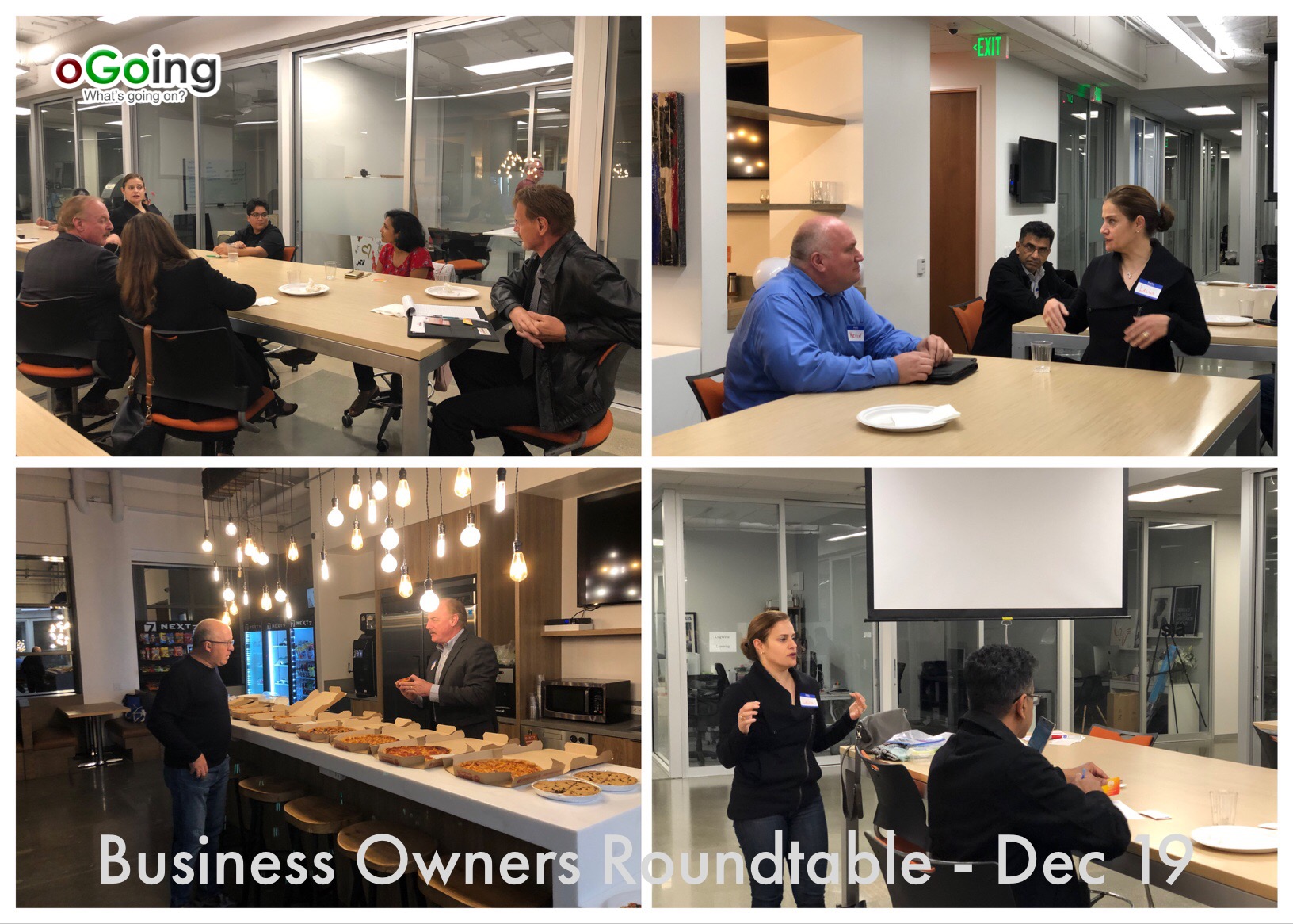 We will also share knowhow on oGoing business community to promote your products and services, connect with prospective clients and boost your SEO.
Come prepared to network, share and learn (and have a good time)!

Detailed Business Owners Roundtable Schedule
6:00 to 6:40 pm - Business Networking, Pizza and Coke (and Breadsticks too ;-) )
6:40 pm to 7:00 pm - One-minute Stories by Business Owners
7:00 to 8:00 pm - The Roundtable Main Topic
8:00 to 8:30 pm - Networking and Close


Thank You Next7 for your hospitality!
We look forward to seeing you at our First Business Owners Roundtable of 2019.