Description
Why become a 2018 PHS Luxury Conference Sponsor?
Sponsor Benefits (just to name a few):
Targeted Market: This event is focused exclusively on the Midwest design, build, development, furnishing and real estate community, the who's who in the luxury industry.
Spotlight your Brand: Partner with a high-end event providing a meaningful, positive experience to the people that matter most in business—your customers.
Connect with Decision Makers: Nearly 82% of our attendees are Midwest's upper-level management including CEO's, COO's, CMO's, Presidents, Principals and Vice Presidents, the decision makers and influencers of our industry.
The PHS Distinctive Difference: The Luxury Conference is the only event where attendees include a cross-section of Builders, Architects, Developers, Designers, Landscape Architects, Technology Specialists, Trades, Resource Suppliers, Realtors®, Attorneys, Bankers, Mortgage Lenders, Wealth Managers, Estate Planners and professionals seeking collaboration.
Maximize your Time: No booths! The conference hours are non– compete so sponsors attend sessions and connect directly with attendees in dedicated relationship building.
Connect with Future Leaders: Meet the up-and-comers that you'll want to know-- our PHS Top 35 under 35.
Expanded Impact: Enjoy additional exposure via social media avenues, website exposure and press coverage of the event.
Click the Green Tickets Button to Purchase Your Sponsorship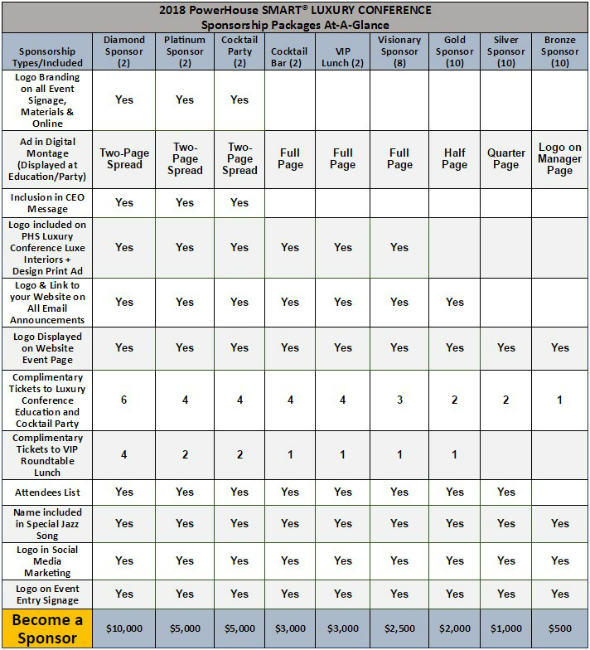 Results from 2017 PowerHouse SMART® Luxury Conference:
200 Industry Attendees*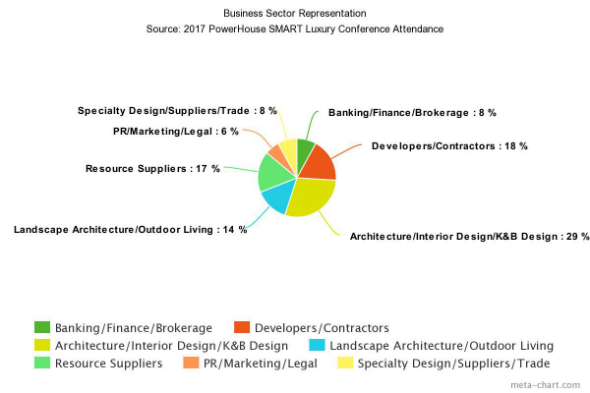 *Not including Top 25 Resume Candidates
At minimum 5 attendees have hired a Top 25 Candidate = 19%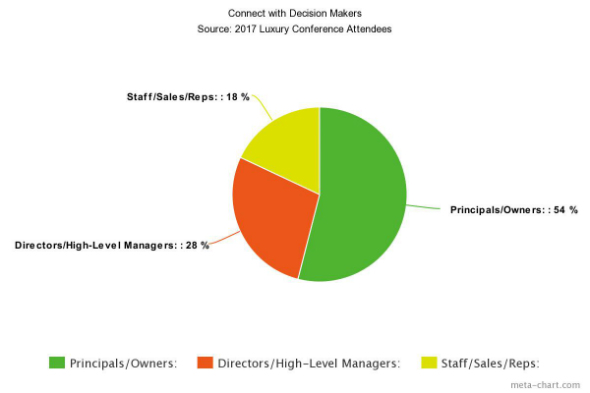 PHS Invites you to participate in this spectacular annual event and become a 2018 PHS Luxury Conference Sponsor.
For More Information, Contact:
Thank you to our Sponsors: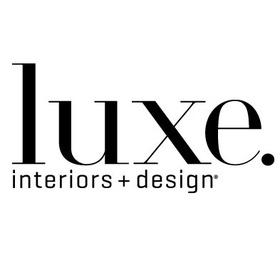 Click the Green Tickets Button to Purchase Your Sponsorship
Date and Time
Location
The Merchandise Mart
222 W Merchandise Mart Plaza
Suite 100 & 124
Chicago, IL 60654
Refund Policy