About this Event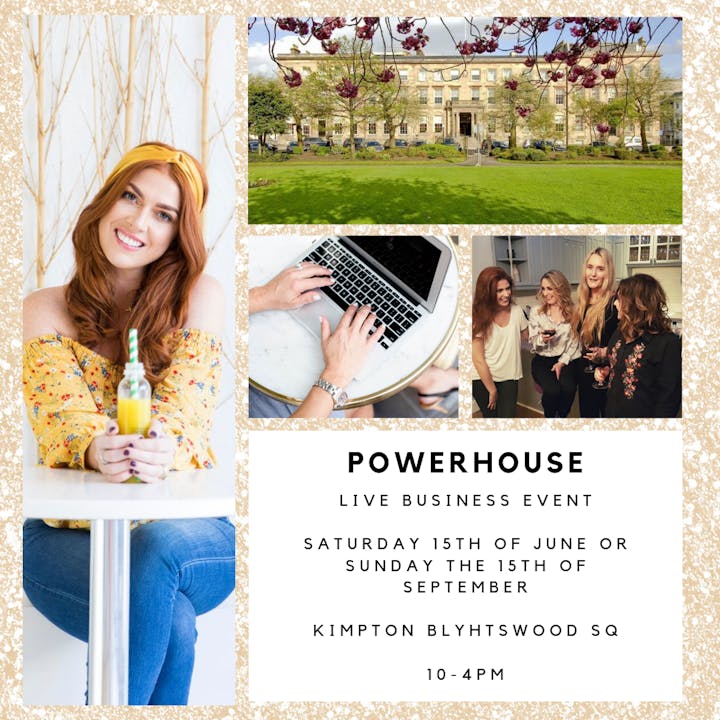 Calling all Business Owners, Entrepreneurs, Bloggers, Influencers and Thought Leaders....
Join me on Saturday 15th of June 10am - 4pm @ The prestigious Blythswood Square hotel, Glasgow.
Where I shall be delivering a live training on my own tried, tested and trademarked.
*ALCHEMY METHODOLOGY! *
This is truly incredible for anyone looking to make waves on the online space. It's a simple 7 step process which showcases how to digitally market your business and brand online. Do you want pre qualified customers and clients coming to you by saying goodbye to the hustle and working less, not more!
Sounding too good to be true, huh, but we have cracked it!
What does the day entail????
Well it shall see you......
> Taking control and being the CEO of your business
> Owning and expanding your mission
> Understanding the content that your clients want from you and how to produce it
> Planning the second half of your year in profitable detail
> Creating offers the convert even higher than they do currently or plan out a new product or service launch.
> A robust marketing action plan including email / funnels / high touch methods
> Meeting new incredible entrepreneurs to network and collaborate with.
> Automated lead generation (including the tech part)
> Social media and Email marketing secrets that she your online presence soar
> Visibility techniques that build credibility and ultimately turn your customers/ clients into fans
Sounds immense doesn't it because it is. I've been so excited to announce this but wasn't quite sure if I could fit into the half of the year but as always I do anything I can to support you all and make it happen!
Also included is....
~A workbook and guide / swipe files and resources.
~ Afternoon tea and canapés
~ Live Q & A where you can ask anything you need to know about how I do what I do
~ Event photos which can be used by all
~ Follow up group coaching call
So powerhouses are you ready to have a productive, kick ass Saturday? Then get in touch here... jen@Jenniferhardie.com or book now!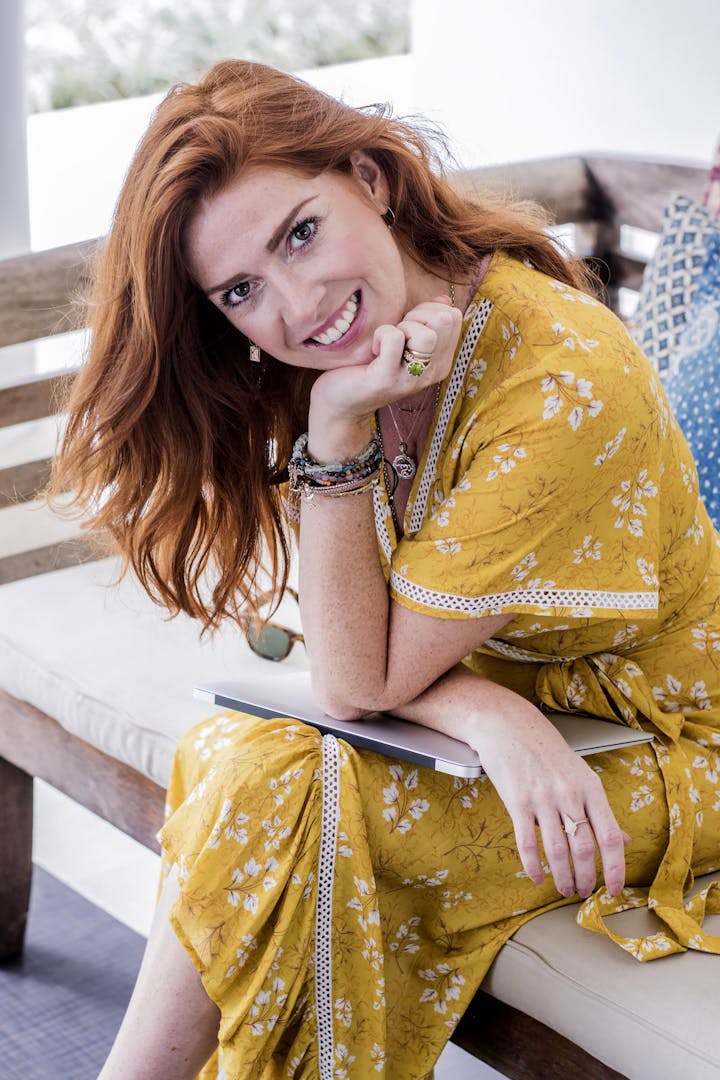 WHO IS JENNIFER HARDIE...
A serial entrepreneur, abundance hacker and award winning coach, Jennifer is on a mission to serve 1 million people, around the globe, who are ready to step into their best selves.
As a mother of 3, she understands the pressures of parenthood whilst building an empire and wants to ensure that men and women realise that you can absolutely have it all! It's a case of working smarter not necessarily harder.
Jennifer first began her career as a musical theatre performer taking on lots of freelance contracts in theatre, teaching and choreography. Her first business was a musical theatre school which began with only 5 children and grew rapidly over the course of 3 years. She started with only a sound system and a desire to give youngsters a solid foundation in theatre arts.
She then began a Health and Beauty network marketing business initially as some extra pocket money. 3 years in and she had grown to one of the top 10 business owners in Scotland.
Because of the freedom of growing her online business she now been able to explore her other passions and business ideas including a womenswear label "Ruby Joyas" launching next year, The Unstoppable Scholarship Fund for entrepreneurial women, a music project as well as commercial modelling for model team Scotland.
Realising her passion for making people feel on top of the world she put together an online Digital Marketing Programme helping others understand the tech and strategies behind growing their online businesses to 6 figures and beyond.
In addition to programmes and courses she also has a successful podcast and tv show on youtube, holds business retreats and VIP days around the globe and has a collaborative book writing project for female leaders and influencers to share their story called "She Is Unstoppable™". Upon launch of volume 1 the book made #1 International Best Seller.
Jen has been featured on STV, BBC TV & radio, Thrive Global and Huffington Post and Addicted 2 Success Podcast to name a few. She is the Scottish Ambassador for Ladies of all nations and has many philanthropic projects on the go.
If you think that's quite a lot to pack in Jen shall is also appearing in Chicago the musical as Velma Kelly.
Her heart absolutely lies within coaching, empowering others to step into their greatness and realise their true potential.
LINKS
The Collective Membership: https://www.facebook.com/groups/unstoppablethecollective/
Facebook personal: https://m.facebook.com/jenniferhardie.me
Facebook: https://www.facebook.com/jenhardieunstoppable/
Instagram: https://www.instagram.com/jen.hardie
Linkedin: www.linkedin.com/in/jenniferhardieunstoppable
Twitter: https://twitter.com/jenhardie100
Pinterest: https://www.pinterest.co.uk/jenniferhardie1000/
You Tube: http://bit.ly/jenniferhardie_youtube
Itunes Podcast: http://bit.ly/UnstoppablePodcastShow
*****
"She Is unstoppable™" book collaboration project…
Insta… https://www.instagram.com/she_is_unstoppable_book
FB…https://www.facebook.com/sheisunstoppablebook
Secret Society: https://www.facebook.com/groups/sheisunstoppable.secretsociety/