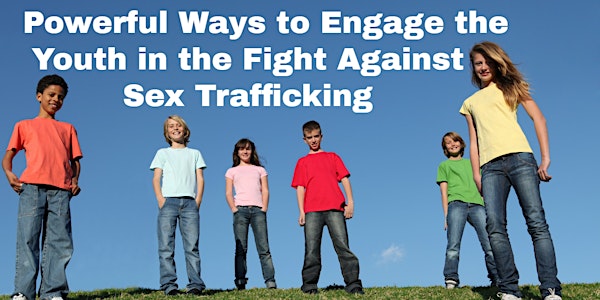 Powerful Ways to Engage the Youth in the Fight Against Sex Trafficking
At this event, national and community leaders from 3 states will share what is working to engage & protect youth from sexual exploitation
About this event
OUR AWESOME SPEAKERS WILL SHARE HOW TO ENGAGE & PROTECT YOUTH FROM SEXUAL EXPLOITATION
MC – Joe Baldo founded Higher Ground Youth & Family Services in 2012. HG offers onsite therapy and utilizes positive role models to engage youth with all sports, music, art, STEM, nutrition and homework help. In 2019, HG created an Human Trafficking Prevention Program engaging over 3500 high school students.
Panel Members:
Hannah Arrowood is the founder and Executive Director of Present Age Ministries, an international nonprofit committed to combating the sexual abuse, exploitation, and trafficking of girls. Their programs for youth are brilliant.
Ken Henry is the Director of Collaboration and Strategy for United Against Human Trafficking. Ken led teen ministries that included 5 different high schools. His career in human services was focused on youth empowerment programs.
Alfred Lomas's passion, courage and love for his gang community led him to create Inner City Visions which has reduced gang violence and has been responsible for saving hundreds of Mexican girls from sex trafficking.
To find more great events like this, please visit our website "www.throughGodsgrace.com"