Powerful Relationships: Growing Your Startup Through Meaningful Connections
Description
Powerful Relationships: Growing Your Startup Through Meaningful Connections with Kelly Hoey


Growing a startup is extremely difficult. It is a lot easier if you have the skills and knowledge to manage relationships and make meaningful connections with key stakeholders in your business. This interactive session will feature investor and author, Kelly Hoey, as she provides innovative insights into strategies that will help you form powerful relationships, manage and harness the power of your network to accomplish any goal, from landing a coveted account to successfully attracting new clients and investors.

The strength of Kelly's connections and networks explain how this former attorney pivoted to become a much sought after speaker, seasoned investor and published author. Her carefully crafted journey has led to appearances as a panelist on CNBC's Power Pitch as well as the honor of being named one of the "25 Smartest Women On Twitter" by Fast Company and being listed as "1 of 5 Women Changing the World of VC/Entrepreneurship" by Forbes.
Schedule
2:30pm: Registration
2:45pm: Session Begins
4:00pm: Session Ends
This session is part of an all day Lab at the Center. To learn more and register for the other sessions, see below.
9:30-11am Pricing Strategies for Startups with Christine Alemany
12:30 -2pm Growth Tactics to Accelerate Your Success
OUR SPEAKER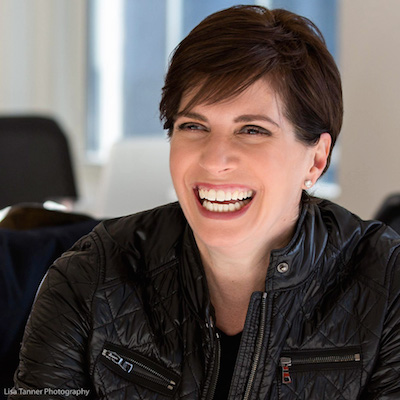 Kelly Hoey
Kelly Hoey is the author of Build Your Dream Network (January 2017 / Tarcher Perigee).

Kelly has been lauded from Forbes ("1 of 5 Women Changing the World of VC/Entrepreneurship") to Fast Company ("1 of the 25 Smartest Women On Twitter") to Business Insider ("1 of the 100 Most Influential Tech Women On Twitter") and Inc. ("1 of the 10 Most Well-Connected People in New York City's Startup Scene"). EBW 2020 included her on their list of the "100 Most Influential Global Leaders Empowering Women Worldwide". She has appeared on CNBC's Power Pitch, contributes to publications such as Fast Company and Inc., and works with inclusive companies including Comcast, Capital One and Turnstone.

Kelly's career story is one transformation, and can only be explained by her unique ability to tap into networks and make valuable connections. Her career started in corporate law, eventually transitioning to the management side of Big Law. A chance opportunity in 2009 to work with a visionary leader sparked her transition from earning a paycheck to seeking equity. Co-founding a startup accelerator then an interim CMO role with an emerging tech company are just part of her journey of reinvention as an author, influencer and investor. In addition to her portfolio of angel investments, she is a limited partner in two venture capital funds and an advisor to New Zealand Trade and Enterprise. On top of her professional pursuits, Kelly is the Chief Tech Ambassador for the YWCA of NYC's Girls Geek Club.