Description
Whether you are a novice who has never pitched before or you are experienced at pitching your film or television project, you will elevate your success in connecting with industry professionals who can advance your career and project.

From this workshop, you will learn:
√ What Hollywood is looking for right now
√ How deals are structured
√ The pitch format
√ The do's and don'ts of pitching

You will:
√ Create your pitch or enhance your existing one.
√ Practice your pitch with fellow attendees and with the instructors; gaining valuable feedback to sharpen your pitch.
BONUS – your Workshop registration gives you access to BOTH the 2018 DeKalb Entertainment Commission's Entertainment Expo and a Pitch Session on Saturday, November 3, 2018 at ROAM Perimeter Center so you can pitch industry professionals and have a chance to win 1 of 3 Best Pitch DeKalb awards.
All for just $75.00.
REGISTER NOW for the workshop and also secure your Powerful Pitch DeKalb spot on November 3rd as there are a limited number of pitch opportunities during the Entertainment Expo.


Your Instructors: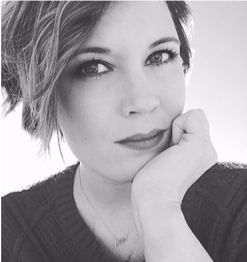 Erin Bethea, Argentum Entertainment
With nearly 15 years of entertainment experience, Erin's film acting career was launched in the starring role of 2008's #1 independent film, Fireproof, a feature that was produced for a budget of $500k and grossed $35M in the theater. Erin's expansive career includes work in both studio and independent films, hosting an Emmy-Award® winning television series and screen writing.

She has varied experience in film marketing and developing release strategies for both small indie films and companies like the Walt Disney Co. & Fox Home Entertainment. Erin spent several years in Los Angeles as producer's consultant, tailoring their projects from concept to completion. Her work as a consultant included maximizing budgets, identifying target audiences, distribution assistance, film quality, determining salability, and awareness campaigns.

She is now the co- owner of Argentum Entertainment, an independent production and finance company dedicated to quality story-telling. Argentum's first film, the romantic drama New Life released in 2017 and the company has recently expanded their operations from Los Angeles, CA to Atlanta, GA.

erin@argentumentertainment.com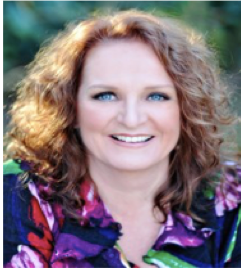 Bernadette Boas, Ball of Fire Media

Bernadette Boas is a 'ball of fire' keynote speaker, radio host, author and screenwriter. She is the founder of Ball of Fire Consulting; a business management consulting practice, and Ball of Fire Media; a content driven program, event and educational practice connecting creative endeavors with funding and resources to expand the entertainment industry in Georgia.

Since 2015, Bernadette has produced the powerful and successful Creative + Investor Summit and Pitch Events, and now a year-round program to elevate investing and film production for Georgia creatives.

Bernadette spent twenty-five years in corporate America where she held various C- level consulting and executive management responsibilities serving Fortune 500 companies. With what she calls her 'pink slip to freedom', Bernadette authored Shedding the Corporate Bitch, Shifting from Bitch to Rich in Life and Business, and has since adapted her popular book into a feature film screenplay and television series; expanding her transformational brand, Shedding the Bitchâ, which includes a popular radio show, coaching and consulting services, blog, workshops, events and merchandise.

BernadetteBoas@BallofFireInc.com
SPONSORS