Actions and Detail Panel
PowerConnections - Live Your True Design
Thu, April 27, 2017, 5:30 PM – 7:30 PM MDT
Description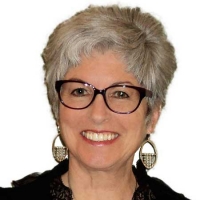 Would you like to be an even more effective leader and role-model through deeper self-awareness and authenticity? Are you unfulfilled, in a rut, or feeling like something is missing? Do you crave more purpose, passion, and meaning in your life and work? Jayne Sanders, Purpose Mentor and Advanced Scientific Hand Analyst, will present provocative details about why living true to your design, authentically, and using your innate gifts, is the only way to genuine joy and fulfillment.

Participant take-aways include:
The cost of living inauthentically, ignoring signs to change, or staying stuck.
Why it's so important to use our natural gifts to make the difference we are meant to make.
How to discover our true design, gifts, and blind spots -- with the most accurate tool anywhere.
The basics of Scientific Hand Analysis
Your specific relationship style
And so much more!
Join us for an unforgettable event!