Description
Game On! Sports 4 Girls is proud to present our 3rd Annual Power4Girls MLK Day Off School Event!
The day will include a host of fun activities including a community service project, sports with Game On!, and other active rotations with our partners.
We will also be conducting a youth sport clothing drive benefiting the Boys & Girls Club of Chicago to bring the gift of "DRESSING TO PLAY" to underserved, deserving young kids.

PARTNERS
NEW! Chicago Red Stars - girls will hone their soccer skills with fun games & activities
USA Handball - girls will learn fundamentals of the fast-paced Olympic sport
Buddha Belly Yoga - Exploring yoga through poses, movement, and relaxation while encouraging creativity and fun

Stay tuned for announcements of more partners!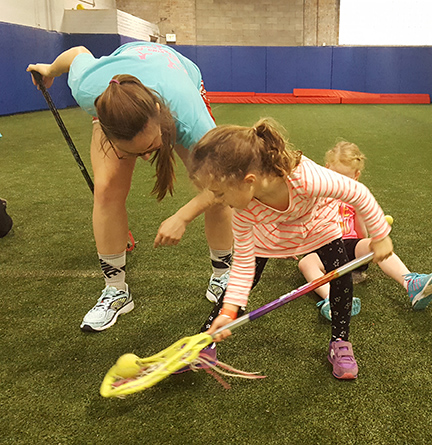 FAQs
Who can come to this event?
This event is open to all girls grades K-5th.
What should I wear to the event?
Come dressed ready for a day of play! Gym shoes required; no sandals, boots or bare feet allowed.
Should I bring food?
Yes, all participants will need to bring a packed lunch and a snack or two. All snacks and lunches need to adhere to Game On! Sports 4 Girls strict no peanut, no nut policy. (That includes a NO to peanut butter and nutella). Please make sure all lunch boxes/bags are labeled with your daughter's first and last name.
My daughter has severe allergies or a medical condition which may require some intervention. Can she still come?
It has always been the priority of Game On! Sports 4 Girls to do our best to accommodate all girls. Please contact Game On! Sports 4 Girls to discuss at 847-229-9959.
I signed up but cannot come. Can I transfer my ticket to a friend?
No. This event requires participation waivers from both Joy of the Game and Game On! Sports 4 Girls, and other required forms which are specific to the partcipant registered. Therefore, your ticket is non-transferable.
Do I have to bring my printed ticket to the event?
Yes, we would ask that you remember to bring your ticket. But don't worry if you happen to forget as we will have a master list of all attendees. Having the ticket, however, will definitely speed up your sign-in on the day of the event.
Who do I notify if there is a change in my daughter's pick up driver?
Please email any changes or additions to your authorized pickup list to info@gameonsportscamp.com. We will be sure to check our emails throughout the day. Anyone picking up your daughter MUST be on your authorized pickup list. For the safety of your daughter, we will not release her to anyone not on the list. All persons picking up must bring photo ID.