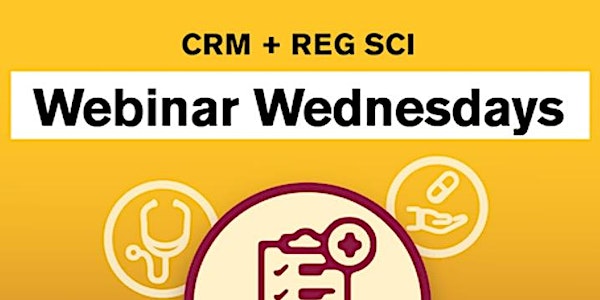 Power Up Your Writing: Elevating Graduate Writing Skills
Power Up Your Writing: Elevating Undergraduate Writing Skills To Keep Pace With Scientific Community Demands
About this event
In this webinar, Professor Jeanette Ward will concentrate on providing students with a comprehensive understanding of the expectations and evidence-based techniques for achieving graduate level writing in a scientific field.
Learning outcomes include:
Identify differences between undergraduate and graduate level writing as well as between medical, academic, scientific, technical and regulatory writing
Understand key concepts of developing and applying advanced critical thinking (ACT) and how to apply ACT in sophisticated, professional writing projects like those found in the clinical trial industry
Basics of strategic advanced writing techniques: fact stacking and other proper uses of evidence, plagiarism 101, editing 101, Turnitin + Grammarly, and how to access the ASU Writing Center
About the speaker:
Prof. Ward is an Assistant Professor in the Masters' Degree programs in Clinical Research Management and Regulatory Science at Arizona State University. She is currently a resident of Phoenix, AZ but spent most of her life in Kansas. She earned a Masters in Clinical Science from The University of Kansas School of Medicine, Wichita KS and a BA in Business Management from Wichita State University. Her experience in research includes managing and directing clinical trials and regulatory operations in both academic and nonacademic settings. While in Kansas, she oversaw numerous clinical trials and provided QA for a mid-size CRO. She has also worked in three Level I Trauma Centers in Kansas and Arizona where she served as a research director. She has mentored surgical residents, medical students, allied health staff and graduate students in research methodology and medical/regulatory/academic writing techniques. She's authored or co-authored 50 peer-reviewed, indexed journal articles, providing her with opportunities to work with some of the top surgical scholarly writers in the U.S.