Description
Come join us in sacred sisterhood for our most exotic adventure to date as we journey to the land of the deep feminine, to discover and claim our soul's power once and for all.
We are truly standing in a momentous time as women linking arm in arm ready to live in a new way - trusting ourselves as never before, opening to our wisdom as leaders, change makers and guides from a place of collaboration, creativity and liberated self acceptance. We know we can no longer continue to live by the inherited patterns of overfunctioning, depletion and craving a real connection with our passionate soul calling. It is time for us to heal and remember our ancestral sacred feminine root system that once awakened allows us to align with the natural rhythms, cool waters and fiery core of Mother Earth herself. As our Shakti energy of life force flows with strength, our willingness to empower ourselves can step up for heart-centered self guidance. Join us on this precious Sacred Journey as we travel into the deep feminine terrain of Nosara, Costa Rica to the exquisite Blue Spirit Retreat Center to rediscover ourselves, our sisterhood and to Power Up!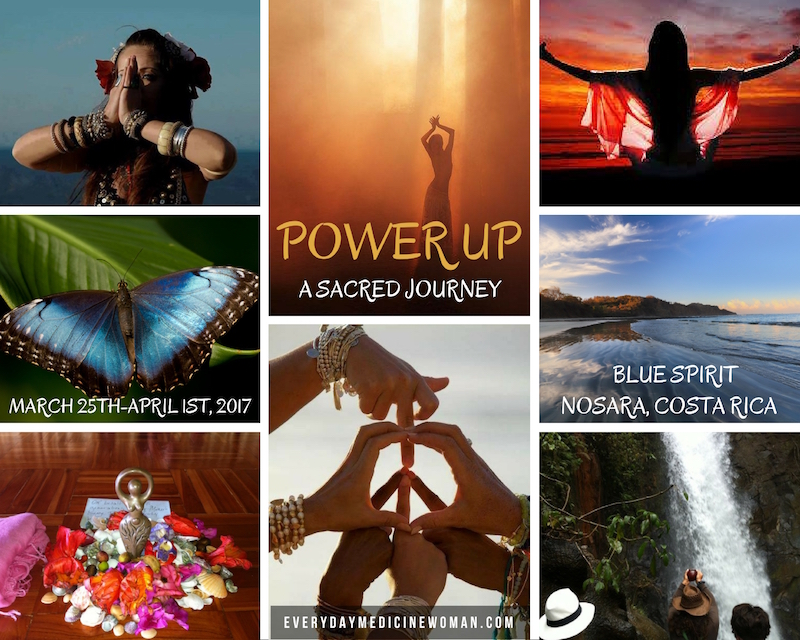 Each day will offer a thread for the weaving of our understanding of conscious embodied power. These interconnected themes will include all aspects of our lives including:
Our family, gender and cultural patterns connected to power,

The dance of power in relationships: intimate, work, friendships

Balances and imbalances with our health, emotions, sexuality, creativity

Alignment with the power of nature, spirit, soul and celestial

The art of living centered in our personal soul power

To activate our discovery, we will weave intentionally crafted practices, exercises, sacred movement, bodywork, writing and journaling into an incredible week of healing, love, laughter and support.
Our pathways to this exploration will include:

shamanic journeying and meditation

daily yoga with rich sacred practices to serve as a foundation for our work

solo altar building

daily practice in small tribes with focus on deepening a direct relationship with the spirit of the elements

intuitive movement, trance dance and gently directed body work practices

various writing, journaling and witnessing exercises

storytelling

rite of passage, transmissions, ritual and ceremonies

potent time devoted to what calls you to nourish, express, play, restore and care for yourself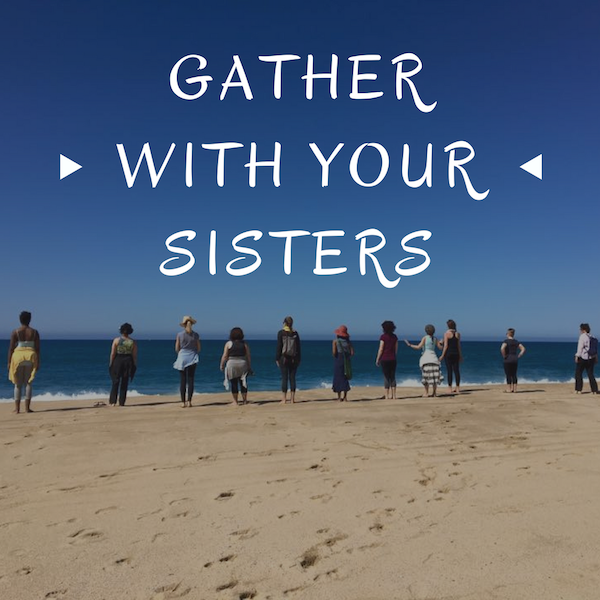 To review more details of this event, please visit:
We are thrilled to travel to Blue Spirit Costa Rica with you!
---
PLEASE READ THIS IMPORTANT INFORMATION ABOUT REGISTERING

You have two (non-refundable***) payment options:
(1) Pay in full

(2) Before December 15th, Pay a $700 deposit (with balance due January 2nd)
Price increases $100 after December 4th. Any payments for registrations submitted after December 15th must be paid in full.
PAYMENT METHODS: We accept credit and debit cards only for full payments and deposits. If you wish to pay in full, you will do so via credit/debit card immediately at checkout. If you wish to pay with a deposit, you must choose to Pay by Invoice at checkout. An invoice will be sent to the email you used to register with us within 24 hours of registration. You must submit the deposit via credit/debit card within 24 hours to secure your registration. If we do not receive your payment within 24 hours of receipt of invoice, your reservation will be cancelled. A subsequent invoice for any balances due by December 15th will be emailed prior to the due date.

Before you proceed to registration, READ THESE CHECKOUT INSTRUCTIONS first, as the Pay by Invoice selection is not clearly marked at checkout.

If you have any questions regarding payments, please direct questions to Cari Rogers at events@everydaymedicinewoman.com.
***PLEASE NOTE: Payments are non-refundable, so please be certain that you are able to attend before securing your spot in our retreat. Once you commit and submit payment, we will not provide partial refunds, regardless of your reason for cancellation. So, when you pay in full, that total is non-refundable. When you pay a deposit or balance, those are both non-refundable.

---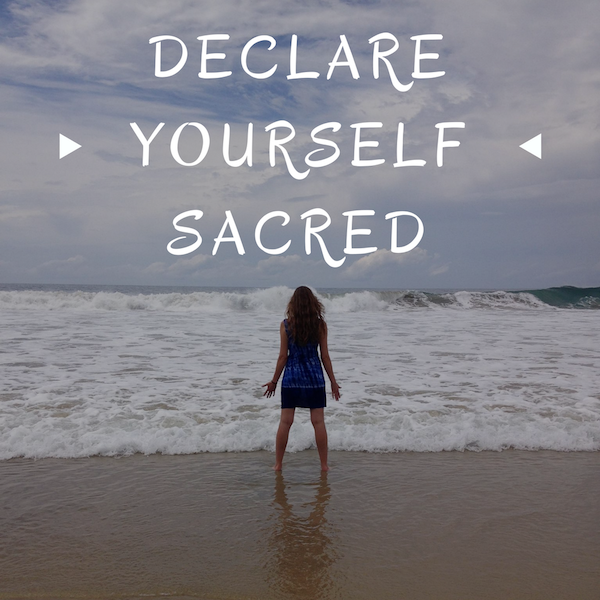 FAQs
What are my transport options getting to Costa Rica and Blue Spirit?
We recommend you fly into Liberia, the nearest airport. Plan to arrive on March 25th no later than 3pm. Please do not plan to depart on April 1st prior to 12pm.

Ground transport is available for $60 USD each way (to/ from Liberia) and will be arranged via Blue Spirit. Additional costs will apply if using a different airport.

We will provide you with more detailed information following registration.

What is the refund and cancellation policy?
Due to the limited size of this retreat, all payments made to Everyday Medicine Woman® are non-refundable. As such, we recommend you insure your trip.

If you must cancel for any reason, please inform the Events Coordinator as soon as possible.
How do I let you know my roommate preference?

You will be able to let us know during the registration process.
Where can I contact the Events Coordinator with any questions?
Contact Cari Rogers at events@everydaymedicinewoman.com with questions.