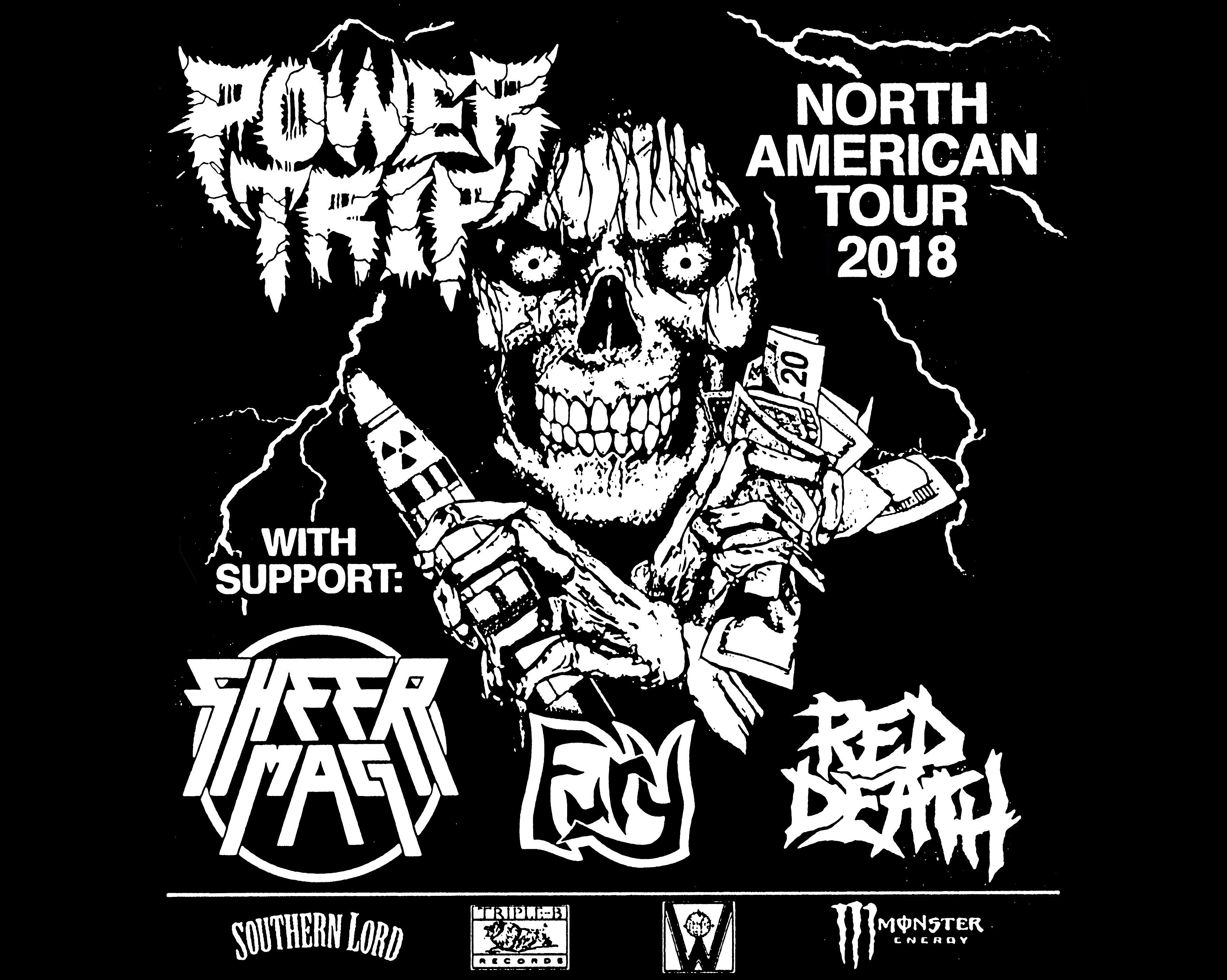 About this Event
$18 (ADV), $20 // 21+
----------
POWER TRIP slay us with the first new single "Firing Squad" from their anxiously awaited sophomore release Nightmare Logic, which finally sees light February 24 on Southern Lord. "Firing Squad" debuted via NPR who've described it as possessing "a certain monolithic quality Lemmy would admire: a massive rawness and a sludgy, heavy hopelessness that thrashes with punk immediacy and metal intricacy…it's a track preparing for war."
POWER TRIP are a real band - like no other. Their raw energy, musical proficiency, perfect song structure, rich tones, fierce riffs, persecution and collective attitude has seeded them as one of the most prolific underground staples in the U.S. metal, punk and hardcore scenes.
Both brazen and discrete, loud yet precise, familiar but never quite like this - SHEER MAG crept up from Philadelphia cloaked in bold insignia to channel our social and political moment with grit and groove. Cautious but full of purpose. By making a music both painfully urgent and spiritually timeworn, SHEER MAG speak to a modern pain: to a people that too feel their flame on the verge of being extinguished, yet choose to burn a bit brighter in spite of that threat.
Argued as one of the best bands in America, LA hardcore band FURY undoubtedly lives up to their name. The fiery delivery of the vocals, the ripping guitars and pounding rhythms make for some of the best hardcore music out this decade. They've not only stepped out as one of the most prolific punk and hardcore bands out there but has solidified their own sound within a short period of time.
D.C. crossover thrash band RED DEATH lights this fucker up with their face ripping solos and obliterating smackdown vocals. Get ready for a sonic beatdown like never before. 
Performers
Date and Time
Location
Refund Policy