Power to Gas: New Opportunities

Wednesday, March 27, 2013 from 3:00 PM to 4:30 PM (GMT)
Event Details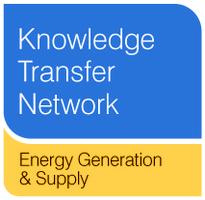 Power to Gas: New Opportunities
Webinar organised jointly by the Fuel Cell and Hydrogen Group of the Energy Generation and Supply KTN and the UK Hydrogen and Fuel Cell Association
The webinar "Power to Gas: New Opportunites" will be held on the 27th of March 2013, from 3pm to 4.30pm. 
The session will include contributions from Graham Cooley, CEO of ITM Power, and David Hurren, Business Development Manager of Air Liquide.
Attending this session will allow you to learn more about:
- Injecting hydrogen gas, generated from electrolysis fed from excess renewables, into the                  UK gas networks;
- How Hydrogen can be used as a storage medium in the MW range; and
- Regulations controlling the introduction of hydrogen into the gas grid in Europe and, specifically, in the UK
"Power to Gas" in a few words:
 Injection of hydrogen produced by electrolysis into the gas grid is a rapidly emerging means of storing renewable energy. Mediating between the two major energy grids is a large scale, long duration energy storage method which is modular, scalable and low cost. In some geographical locations, the close proximity of wind farms or electricity transmission and distribution (T&D) bottlenecks and the gas grid, invites the co-location of an electrolyser plant to transform renewable power to hydrogen for mixing and transmission via the gas grid. This approach is a major pathway for assisting the continued integration of renewable power whilst reducing the cost of T&D reinforcement and reducing consumption of natural gas.
 About the speakers:
 Dr Graham Cooley is a power industry specialist with particular interest in Renewable Power, Energy Storage and Clean Fuel. He has over twenty years' experience of introducing new technology solutions and delivering rapid business growth in the Energy and Process Industry sectors. Graham joined ITM on 29 June 2009 as CEO. Before joining Graham was CEO of Sensortec and Universal Sensors, founding CEO of Metalysis Ltd, a spin out of Cambridge University, and founding CEO of Antenova Ltd. He was Business Development Manager for National Power Plc and International Power Plc and developed the Regenesys energy storage technology which was acquired by RWE from Innogy. He serves as a Member of the Executive Committee of the US Fuel Cell Council (USFCC) and as a Member of the Executive Team of the UK Hydrogen and Fuel Cell Association (UK HFCA).
David Hurren for most of his career has worked in the Industrial Gas industry and for the last 15 years with Air Liquide UK. David is currently responsible for all of Air Liquide UK's Business Development Initiatives and Marketing activities along with the Speciality Gas business in the UK.  One key area of development for Air Liquide is the Hydrogen Energy sector with formation of a dedicated Hydrogen Energy team working across Europe.  From a UK perspective David is ALUK representative on UKHFCA (UK Hydrogen and Fuel Cells Association)  executive committee and has driven links with BCGA ( British Compressed Gas Association) with respect to an across Industry approach for UK Codes of Practise. This has resulted in formation of BCGA TSC9 to develop such standardised technical approaches, and this subcommittee is working on first code of practise under chairmanship of David.