Description
Power Search: Guide to better online research for translators and interpreters

If you enjoy the challenge of terminology research but sometimes struggle to find the answers you need, join me for an hour+ of my best tips and strategies for doing quality online research. So much of the research advice out there is aimed at students and other people doing fairly simple searches, while research for translation and interpreting requires a much higher level of thinking.
This webinar will give you the creative strategies you need to ask the right questions and find the right answers while preparing for an interpreting assignment or looking for terminology for a translation project!
During this webinar, you will learn to ground your searches in the real world and generate good keywords that will achieve your research goals. You will also learn to use free tools in creative ways specific to the translation and interpreting profession.
Approved for 1.5 non-ethics credit hours by JBCC, 0.15 IMIA/NBCMI CEUs, 1.5 credit hours by CCHI, and 1 continuing education point by ATA.
---
About the speaker: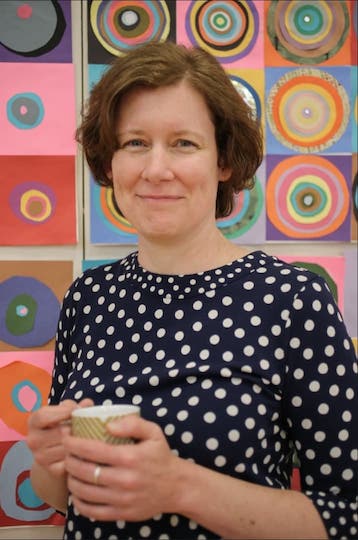 Elizabeth H. Adams is an ATA-certified Russian>English translator who lived and worked in Moscow, Russia, for years and now calls Everett, Washington, home. While she focuses her practice on legal and commercial translation, she also enjoys translating fiction and subtitling television shows. She has a BA in Russian studies from The College of William and Mary.
Elizabeth Adams has been a freelance translator since 1998, but her interest in online research dates back to telnet and kermit. As the internet has grown, it has become both more useful and more overwhelming for the kind of research translators do on a daily basis. Elizabeth enjoys hearing about other translators' research triumphs and frustrations, and she gets tremendous joy from sharing research skills and digital literacy in a way that is specifically targeted at practicing translators.
---
About the event:
Upon the successful registration, you will receive an email confirming your registration. A link to join the webinar will be sent to you by email prior to the event. You don't need to download or install any special software to attend the webinar. The webinar will be recorded, and the link to the recording will be provided to all registered participants. The recording will be available for 30 days after the date of the live webinar.
---
Certificate of Attendance:
Participants will be sent a certificate of attendance as proof of Continuing Education Points/Units (CEPs/CEUs).
If you are attending the webibar live, you must participate in Q&A and discussion to get your certificate.
If you can't participate in the webinar live, you must watch the recording and send a summary to development@hitagroup.org to get your certificate.
Date and Time
Refund Policy