Location
Hawaiian Electric Industry's Training Room 1
ASB Tower 1001 Bishop Street
8th Floor
Honolulu, HI 96814
Sales Have Ended
Ticket sales have ended
Mahalo for your interest in another of IFMA Hawaii's educational workshop, this workshop is now closed.
Description
Protect your Assets!
Any of the below Resembles Your Building?
Breakers intermittently trips
Compressor winding failures
Computer's Blue Screen of Death
Equipment (VFD) Stops for no reason
Hot Electrical Rooms
Hot Electrical Transformers
Large Copier failures, Copier company blames bad power
Modernized Elevator Failures
Motors (VFD) are HOT and its bearings fail
Premature Ballast Failure
Premature LED Failure
VFD intermittent alarms/failures
If any of the above applies; Sign Up, Attend then Understand.
Speakers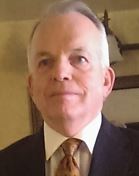 Michael Tibbitts, Western Regional Manager, TCI LLC.
Over 30 years of PQ experience, Noted and past lecturer for HECO & IFMA-HI

Joining him are:

Mark Yamamoto P.E.
Director. Customer Solution Engineering
Hawaiian Electric

Leslie Taniyama, Electrical and Forensic Engineer, PSIG-HI, Parr & Associates
(More than 30 years of VFD & PQ experience).

Sponsered and Supported by

Power Quality
!
Before we point our fingers at the utility, let's first consider what our energy efficient and technology improvements have to do with the Premature Failure of Fluorescent & LED Lights, Elevator Entrapments, HOT Electrical Rooms and Noisy Transformers, VFD Trips/Failures to Tripping Electrical Breakers, etc (see list above).
We have forever changed the way we use electricity in our buildings and homes. We even have changed the way electricity is being brought (PV and Renewables) to our buildings and homes.
Come hear our speakers expose why the Quality of our Power WILL NEVER BE THE SAME and how we can Prepare, Repair and Protect our Facilities against those "Silent PQ Killers".
Who Should Come: 4 hour Deeper PQ Sessions & Q/A
Architects, Mechanical Engineers, Electrical Engineers, Facility Engineers/Managers, Installing Contractors, Lighting Contractors, Elevator Contractors/Consultants, Suppliers and Manufacture Representatives, Utility, Building Maintenance Providers, VFD providers, Energy Service Companies, etc.

A power quality problem is manifested by the interruption or distortion of the ideal 60-hertz sine wave. These power quality problems can be grouped into the following categories:
With the proper application of power conditioning equipment and proper wiring and grounding, most of these power quality problems can be eliminated.
"100% of the buildings I have consulted have power quality issues, especially harmonics. PQ problems occur on those properties that do not have installed equipment that is robust enough to ride through those issues. We are all guilty in considering energy saving technologies with not once considering whether that product affects the electrical grid within the building. Elevator systems are the number one facility source plagued with pq issues. ", says Les Taniyama, IFMA-HI.

April 17th
7:30 am – 8:00 am Registration Opens
8:00 am – 12:00 Noon Workshop
Hawaiian Electric Industry's Training Room
ASB Tower, Training Room 1
1001 Bishop Street
8th Floor
Honolulu, HI 96814
Suggested Parking Location
Ali`i Place - EARLY BIRD - BEFORE 8am (parking lot normally full by 8 am)
1099 Alakea St
Honolulu, HI 96813
DAY RATE: Special event flat parking rate with IFMA Hawaii validation of $7.00 without guaranty of space availability
Workshop Cost
$150 per person for members/staff of:

ASHRAE Hawaii
BOMA Hawaii
Government Employees
Hawaii Energy
Hawaiian Electric Company
IES Hawaii
IFMA Hawaii

$200 per person for the public
FREE for Full-time Facility Management students enrolled in UHWO's four-year degree program
(Please ask your FM Instructor for the discount code to enter)
For any questions, please contact Derrick Sonoda at dsonoda@ifma-hi.org