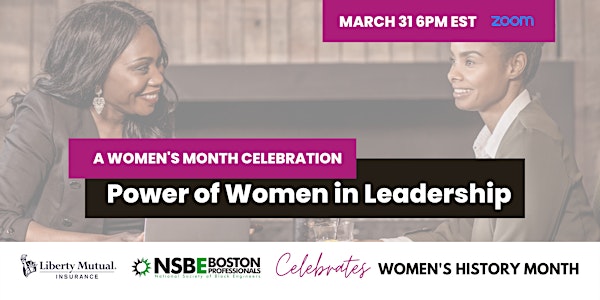 Power of Women in Leadership
Join us as we partner with Liberty Mutual to bring you this discussion on the power and intricacies of women in leadership.
About this event
Women's History Month recognizes and celebrates the contributions and achievements that women have made throughout history in a variety of fields. This year, the International Women's Day theme is #BreaktheBias which highlights the importance of challenging biases and misconceptions in the interest of creating a more inclusive and gender-equal world.
Join us as we celebrate the resilience of women that are breaking glass ceilings and paving the way for future generations of women. This panel, sponsored and hosted by Liberty Mutual, is a discussion of the unique challenges and opportunities faced by women leaders, and how to navigate them.