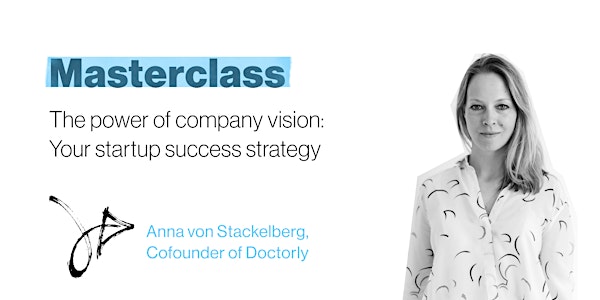 Power of Vision
Join founders from the Berlin Founders Fund for another #SAMS where we bring you expert support to accelerate the growth of your startup.
About this event
In this Silicon Allee Masterclass Series event Anna von Stackelberg, cofounder of doctorly, brings insights from her earlier days in entrepreneurship that led to the success of doctorly.
Register here: https://us02web.zoom.us/webinar/register/WN_p3x5H8CGS-mfropT1yf-OQ
Here's what you'll learn:
1. Creating a relevant vision for your business and making your moonshot ideas a reality.
2. How to leverage company vision to inform your hiring process, company culture, strategic development, and fundraise.
3. Learn from Anna's experiences around founding and growing doctorly, a Berlin based health-tech start-up revolutionising the interconnectivity between medical practitioners, patients and the wider healthcare industry.
This event is part of our Berlin Founders Fund program but we're opening it up to the Silicon Allee community for free.