Description
First impressions matter – how are YOU doing with your emails? This seminar will help you avoid common mistakes and maximize your emails for powerful impact!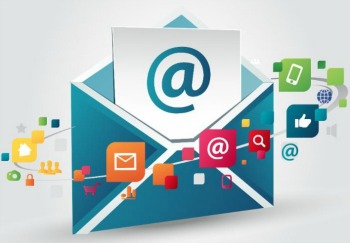 You'll learn:
Branding beyond the logo – how placement, pictures, even colors can re-inforce recognition & engagement

Readability – including fonts, white space and single-column design

Images – including sizing, placement, links and more

Sharability – are you going social with your email? Easy tips to encourage more cross-platform engagement

Mobile-friendly emails

Email Marketing Trends – Tips for Success

Real world examples of businesses doing it well.

Standout Subject Lines
Join us for this info-packed seminar packed with tips, techniques and tools to help you navigate the dos and the don'ts for your own email marketing!
We will discuss what it means to run a campaign and tactics for measuring success without spending a lot of time or money. One of the time saving techniques that we'll focus on is auto responder emails where you can automatically deliver a series of emails based on behavioral targeting or segmentation to a specific group within your database, such as new contacts or leads, to help increase conversions and engagement.
All levels are welcome (even if you haven't tried email marketing yet). Those who have been doing email marketing for years have walked away with new ideas.
This seminar is presented by Victoria Byrne, the founder of Creative Marketing Services, CMS. She has worked in corporate as well as small business marketing for over 15 years, helping her clients achieve optimal results through a combination of creative and cost effective marketing initiatives. Victoria is a Certified Constant Contact Solution Provider and regularly speaks at educational seminars where she shares tips and advice on a variety of online marketing methods.
Cost: FREE - Please bring a business card for entry.
Hosted By: