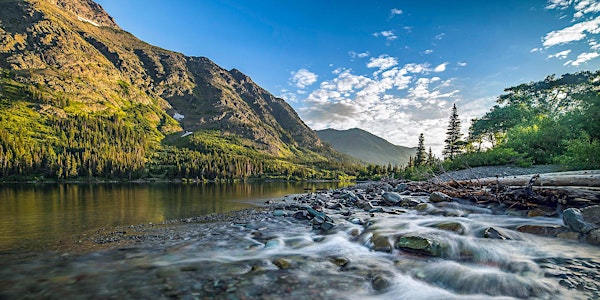 POWER of THE BEAUTIFUL STATE ~ Big Sky, Montana ~ November 9 & 10, 2019
Location
Santosha Wellness Center
169 Snowy Mountain Circle
Big Sky, MT 59716
A 2-day Consciousness Game Changer designed for any one seeking greater harmony with self, loved ones and the world.
About this event
Power of The Beautiful State is a revolutionary course, grounded in neuroscience and balanced beautifully with wisdom teachings, ancient processes and simple practices, that gently guides participants from stressful, divisive states to calm, connected states.
We call this calm, connection The Beautiful State.
This 2-day program is designed for those who have never meditated, for those who feel like meditation doesn't work and for those who have been on a spiritual path for years. It benefits all walks, paths, ages and lifestyles, because Power of The Beautiful State is for any one seeking greater harmony with self, loved ones and the world.
This is your personal invitation to experience the brilliantly designed course that will:
• offer you a key to living a stress-free life
• help you access the Presence/Universal Intelligence to create limitless possibilities
• support you in making a positive impact on those you love
One of O&O Academy's senior faculty members from India will be joining us via live stream during the weekend to answer participant questions and to deepen our experience.
In addition, the course facilitator(s) will be nurturing your growth with follow-up Zoom calls long after the course ends.
Testimonies from past participants:
"This course simply and gently showed me the way to live in a state of peace, a peace I had never before experienced."
"The Beautiful State course is taught in a space that is the most safe I've ever experienced. The information was well transmitted, and the insights and practices are invaluable in my daily life."
"This was one of the best experience I've ever had. I felt my mind become super clear and very peaceful. I am committed to the simple and practical meditation practices."
O&O Academy is a unique international philosophy and meditation school whose grand vision is to bring about a revolution in the totality of human thought, igniting lasting change in the way we live.
COURSE SCHEDULE
Saturday: 9:00am - 6:00pm
Sunday: 9:00am - 6:00pm
More details will follow your registration.
COST
Early Registration course fee: $200 through October 20th. Thereafter, $250. Students (with valid ID)~ $125. Repeat TBS Participants ~ $150