Description
Join us at 2018 Power of Play and take your next move to building inclusive programs and communities!
Gain knowledge and resources on the latest inclusive practices, network with others in the field, and have a lot of fun! The conference will include training on serving families effectively, building lifelong friendships for children, achieving positive behaviors, preventing and handling bullying, and creating accessible activities among other topics. This inspiring event is for all people who desire to ensure no child sits on the sidelines.
---
Opening Keynote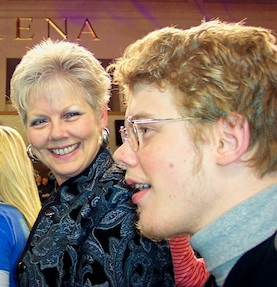 Kathie Snow is an author, public speaker, trainer, and consultant. Her interest in disability issues was born in 1987 with the birth of her son, Benjamin, who was diagnosed with cerebral palsy at four months.
Before that, she had no knowledge or experience in the disability field. Like most parents, she was bewildered and somewhat frightened; and, like most parents, she eagerly entered the world of disability services and interventions. She listened to what doctors recommended, she went along with all of the therapies.
She was convinced that if some was good, then more was better. Home became a therapy clinic. The professionals told her what a great mom she was (presumably because she was doing what they told her to do!!!)…but then, when she started saying "no" to "more therapy," she became a non-compliant parent.
When Benjamin was three, Kathie participated in the Texas Partners in Policymaking program. That experience was life changing. She learned many valuable life lessons, especially from the self advocates. She discovered that families could enjoy regular lives. She didn't want a "special" life anymore for her family; she just wanted an ordinary life. When Benjamin was six, he decided he didn't want his life consumed with therapies anymore and called it quits.
The third edition of Kathie's book, Disability is Natural, Revolutionary Common Sense for Raising Successful Children with Disabilities, has just recently been released.
---
Closing Keynote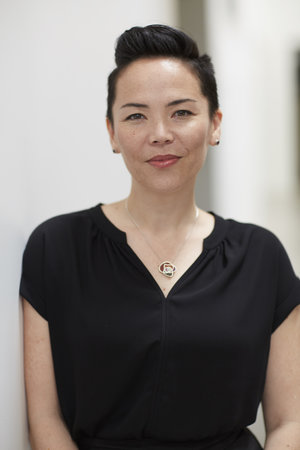 There are a growing number of inclusion experts in the world. What makes Kat Holmes unique is her level of hands-on experience applying it to mass-scale consumer technology. She is the founder of Kata and design.co. These complementary ventures form a platform of people and tools for advancing inclusion in product development and digital experiences. She also advises companies on inclusive design methods that she pioneered while in her role as Director of Inclusive Design at Microsoft. This product development approach emphasizes human diversity and results in adaptive experiences, inclusive growth, and reduced customer churn.

In 2017, Kat was named one of Fast Company's Most Creative People in Business. She led the development of Microsoft's award-winning Inclusive Design toolkit. This toolkit is widely recognized as a "radical" evolution of design thinking and practices, including honors from the Interaction Design Association (IxDA) and Fast Company's World Changing Ideas.

Kat's work stems from three core values:
1. There's no such thing as an average human being.
2. People should be in the lead, not just the center, of technology.
3. Work with people who you enjoy being around. Make something worth making. Have fun.
Learn more at LinkedIn at Kat Holmes. A full summary of experience and recognition is located at Kat Holmes Design.
---
Keynote Speaker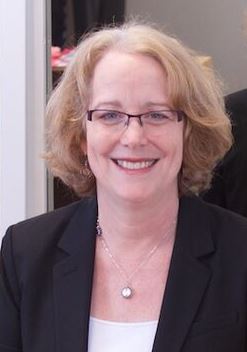 Laura Grofer Klinger, PhD is the Director of the UNC TEACCH Autism Program, and Associate Professor in the Department of Psychiatry, and Clinical Associate Professor in the Department of School Psychology at UNC. Dr. Klinger is a licensed psychologist with 24 years of experience supervising clinical and research trainees and staff in the assessment and implementation of intervention services and research in both outpatient clinic and school settings. Dr. Klinger consults to school systems and employment programs internationally about best practices for supporting the transition to adulthood including supports for employment and postsecondary education. She serves on a variety of community advisory boards including Sesame Street (initiative to increase ASD awareness), Blue Cross Blue Shield of North Carolina (supporting their development of an insurance policy for individuals with ASD), Government Accountability Office (adult transition), and Extraordinary Ventures (an employment program for adults with ASD). Her research includes the study of learning differences in individuals with ASD and the development of community-based intervention programs to promote successful adult outcomes. Specifically, she is conducting a longitudinal study examining outcomes in 25-50 year-old adults with ASD who were served by TEACCH during childhood and a school-based pilot intervention study examining the effectiveness of the TEACCH School Transition to Employment and Post-Secondary Education (T-STEP) Program. Dr. Klinger has authored or co-authored over 30 manuscripts, books, or chapters on ASD.
---
Schedule
Tuesday, March 20
12pm - Registration/Meet and Greet
1pm - Breakout Sessions
2:15pm - Break
2:45pm - Breakout Sessions
4:30pm - Large Group Session
5:30pm - Day Ends
8pm - Social Event
Wednesday, March 21
9am - Registration
10am - Opening Keynote
11:30am - Lunch
12:30pm - Breakout Sessions
1:45pm - Break
2:15pm - Breakout Sessions
3:30pm - Snack Break
4pm - Reflection Sessions
5pm - Day Ends
7pm - CLUE-Social Night
Thursday, March 22
8:30am - Doors Open
9am - Breakout Sessions
10:15am - Break
10:45am - Launch Session
12pm - Conference Ends
---
Conference Location
We are excited to hold Power of Play at Marbles Kids Museum again!
Marbles Kids Museum is a hands-on, minds-on museum that inspires imagination, discovery and learning through extraordinary adventures in play and larger-than-life IMAX experiences.
Located in the heart of downtown Raleigh in the Moore Square district, the Marbles campus houses a vibrant hands-on, minds-on museum for children 10-and-under and the only 3D-capable giant screen IMAX Theatre in North Carolina.
To learn more about Marbles, visit www.marbleskidsmuseum.org.
Hotel Information

Our host hotel will be the Sheraton Raleigh Hotel in downtown Raleigh.
Click here for our conference rate. This will be your best bet in downtown!
(Please note: The dates on the hotel page are for when the conference rate is available.)
The Sheraton Raleigh is just half of a mile from Marbles Kids Museum, and it is right in the middle of all of Raleigh's attractions! Guestrooms feature luxurious bedding, internet access, and TVs with full cable. After a day of meetings or sightseeing, guests at the Sheraton Raleigh can relax in our indoor pool and jacuzzi or visit our well-equipped fitness center. The on-site restaurant is Jimmy V's Osteria and Bar, a delicious Italian/American restaurant! The Sheraton Raleigh Hotel also features Café Sienna, located in the lobby of the hotel, where guests can enjoy a cup of coffee. Room service is also available 24/7!
Airport/Transportation
The nearest major airport is Raleigh-Durham International Airport (airport code RDU). Located 15 miles from the Sheraton Raleigh, the airport is approximately 20 to 25 minutes away. Car rental is not a necessity, as there are a multitude of public and private transportation options available. Please note that there is no hotel shuttle available.
Once here, many restaurants, museums, and nightlife options are located within walking distance of the hotel. There are also transportation services and taxis on standby at the hotel should you need to travel outside of the local downtown area.