Power of One Conference on Star Island

Friday, June 13, 2014 at 9:00 AM

-

Sunday, June 15, 2014 at 4:00 PM (PDT)
Who's Going

Loading your connections...
3 of your friends are going.
Share it to get more people on board!
Share

Sara Haughty
San Francisco, California

Luke Picard
London, United Kingdom

Rick Vespucio
Florence, Italy
Event Details

Come for the day or stay over for an unforgettable experience in personal empowerment and lifting your spirit!

At the Power of One Conference, you can learn to conquer stress, discover empowering stories and exercises to live the life you've been dreaming of. Perhaps you'd like to know how to connect to your soul mate, work with the earth's energies, enjoy the mysteries of numerology, find that highly prized work-life balance or develop your intuition. Meet many of the guests that have shared their story and inspiration on the TV show The Power of One.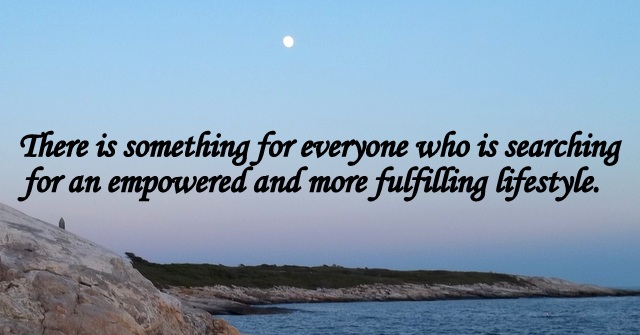 Hosted by Roxie J. Zwicker ~ A bestselling local author, storyteller and accomplished television personality and the hostess of the Power of One television show on PPMtv.   Owner of New England Curiosities, a tour and event company offering tours and events based on history and folklore she has been featured on the Travel Channel, History Channel and in the Boston Herald and New York Times.
 A metaphysical instructor and intuitive, she brings a depth of knowledge to her presentations and workshops.  Roxie's unique background allows her to assist you in becoming aware of the connection between your body, mind and spirit and how to utilize them as powerful tools for growth.  Whether it is through her books, tours or artwork she invites people to open their minds and erich their life's journey through all that she offers.

Friday Night Session
Full moon meditation and releasing workshop - Presented by Roxie Zwicker & Dee Hassen
Traditionally the full moon represents change, tying up loose ends or completing a cycle. A perfect time to honor & shed what no longer serves us. This workshop and ceremony is an amazing process to help you change and shift, allowing for rapid transformation. It provides the avenue to let go of the drama, your old worn out story, to transform, to renew and to be reborn. By releasing these old patterns and beliefs into the fire, you heal deeply at the level of the soul without having to experience them at the literal and physical levels. Join us to offer your prayers, ask for blessings & to connect with universe through this workship in sacred space accompanied by meditation. Bring your healing intentions to this amazing event. This is a 2 hour session.
Saturday
Saturday morning meditation - Mindfulness meditation by the ocean to bring about peace of mind and center for the day.  30 Minutes before breakfast
The Path to Empowerment and Spiritual Balance - Presented by Roxie Zwicker
How do you find empowerment and build confidence to live a limitless lifestyle?  Through Roxie's own  personal, compelling story, she will share ways of being spiritually connected to an energy that supports and boosts your own intuitive wisdom.  When faced with adversity and fear how do you turn those moments into opportunity and attract what it is that you most desire?  Learn the tools and resources to boost your self esteem and walk down an empowered path in this very real, soul searching presentation with Roxie.

Mediation & Shamanic Journey with Rebecca Ross
Rebecca Ross of Earth Spirit Energy will be offering a guided meditation to relax and ground you through breath and visualization. This will also aid in opening the chakras.

Then she will take you on a guided Shamanic Journey to meet a helpful spirit guide that will assist you in cleansing energetics blocks that are holding you back from walking your true life's path. A wonderful alley to have during this transformational weekend!

My goal is to empower people and help them get back into balance on all levels- physical, emotional & spiritual. Working with them on their healing journey so they can fully embrace a joyful, meaningful and fearless life.

Rebecca Ross is passionate about helping others. She is a Board Certified Massage Therapist, Usui Reiki Master Teacher, Shamanic Practitioner, Certified Herbalist and Educator. She enjoys working with others who seek balance on various levels so that they can lead a joyful and pain free life. She has been on this holistic path since the early 90′s and continues to broaden her knowledge base. A nature lover at heart, she enjoys growing and preparing her own medicine and connecting others to all our beautiful earth has to offer.
The World Needs Intuition - Presented by Susan Gorman
What would your life have been like if you had grown up having complete faith in your intuition?  Would you be more comfortable and familiar with all the ways intuition speaks to us?  Can you imagine all the ways you would use it?  In this workshop we are going to re-imagine a new relationship with our still, small voice.  In just a short time, you will have facility and faith in your hunches, and make a new beginning.  
Susan is an accomplished Psychic who has been reading for people world-wide for over twenty years. Her down-to-earth approach to intuition and spirituality has made her unique in her field, and has helped her reach thousands of people, some of whom would never have considered consulting an Intuitive. Original in her approach to the practice of doing "readings", her passion is to help others feel comfortable in their own skin and live their best life!

"Can't" is NOT an Option, How To Increase Your Personal Power! - Presented by Michelle Brown
In this workshop you will learn a variety of simple, daily things you can incorporate into your life to put the " I can" back in!  Find new ways of increasing your personal power starting today!
Michelle Brown is an entrepreneur who has an Associate's degree in Business Management and is Reiki II certified.  Previously she owned a restaurant and for the last 15 years has run a housekeeping business.  She has done volunteer work in Honduras, and created a group called "Dinners for Hope" which raised money for a variety of non-profit organizations over a course of a year.  In 2012 she began Serenity Retreats for Women, a yearly retreat for healers. She's had the opportunity to assist Colette Baron-Reid a world renowned author, and Intuitive medium with seminars at Omega Institute, Lily Dale and Kripalu over the last 3 years.  She currently hosts a monthly gathering of likeminded people which gives others theopportunity to share their experiences, network and help one another in their journey.    Over the last year Michelle has created a product line of high vibrational products for Mind,Body and Soul called " Gemstone Infusions."   Michelle Lives in North Berwick, Maine with her supportive husband Dave and her youngest daughter Giulianna.  She has two older children Janitta and Demetri and six stepchildren.

Water Dowsing – Anyone Can Do It!  - Presented by Susan McNeill Spuhler
We all have the ability to dowse, and water dowsing was the first form utilizing this skill.  You will be taught to sharpen your intuition and sense underground water as well as learn to detect the depth and gallons per minute from a flowing vein.  We will fine-tune our abilities, and map dowsing will be covered. Please drink at least 8 ounces of water before class; it is helpful to be properly hydrated prior to dowsing for water.  Traditional dowsing tools will be provided for class participants.  Plan to have lots of fun! 
Susan McNeill Spuhler is an Industrial Engineer and has been dowsing for 23 years, successfully finding wells for clients throughout the northeastern United States as well as California.  She also finds lost items and clears geopathic stress from property.  Susan is the President of the Boston Dowsers, a life member of the American Society of Dowsers and a past ASD trustee. 

From Infertility to Empowerment - One Woman's Inspirational Journey - Presented by Carrie Cox
Carrie will be sharing her personal story of empowerment through the journey of infertility and how it has changed her life. She will be offering ways overcome the obstacles of the infertility journey such as, pregnancy loss and the emotions of feeling "alone". How infertility can be turned into something good. Infertility doesn't have to be a dream crusher.
Carrie Cox is a New Hampshire native and received a degree in Child Development from Granite State College.  She has been happily married to her soul mate, Jackson for 9 years and they have been together for 12 years.  A co-owner of her husband's landscape company Dub's Shrubs in Peterborough, NH.  Carrie and her husband love the outdoors and adventure, they live in an 18th century farmhouse that they share with 2 cats, a Siberian husky and a hedgehog.  Carrie and her husband are in the process of adoption to add to their loving family and they have struggled with pregnancy loss and infertility for 10 years.

 "Me-Power!"  Get Out of Your Head and Into Your Heart -
Presented by Dee Hassen
Get more "Me-Power with Dee.  She will share empowering methods of combining chi energy work with dynamic self-healing techniques learned along the way!  These techniques are easy and anyone can learn to perform them.  With just a few minutes every day you'll learn how to get out of your head and into your heart.
 Dee Hassen is the owner of Cretive Spirit Harmonious Helper - offering personal support services for yourself or business.  Dee holds many certifications including Tai Chi for Health instructor, Reiki Master teacher and she has been a Certified Herbalist since 2007 at Crescent Moon Herbals in Lebanon, Maine led by Chris Bashaw and a 2013 Junior Herbalist at Misty Meadow Herbal Center in Lee, NH.
 Dee has raised two beautiful children, worked 12 years in the corporate world, then she recieved a lay-off which was her "golden ticket" to a three year 100,000 mile, life-changing United States road trip!  She enjoys spening time with family, conversation with like-minds, nature and she has a passion for wild-crafting and bio-dynamic gardening.  She also has a strong interest in living a minimalist lifestyle and she is an aspiring writer and photographer.  She does her best to live in the moment, in gratitude, from the heart and she is happy to share lessons learned along the way.

Taking the Craziness Out of Conflict - Presented by Meredith Richardson
Meredith Richardson, Esq., is a conflict management specialist.  She works as a Mediator, Facilitator, Trainer, Conflict Coach, and Collaborative Lawyer in Maine and New Hampshire.  She also creates retreats designed to help you and yours to be your best selves.  She blogs weekly at www.meredithmediates.com.

We will also be offering our Panel of Power Roundtable with a panel of expert guests who will be taking audience questions and offering empowering advice.
Our Panel Guests Include:
Peter Scott Stringham - Certified Law of Attraction Facilitator and Coach
Educated as a civil engineer, Peter Scott worked on water pollution projects, in cable television middle management, and as the owner of a commercial sign company while spending his free time studying what happiness is and how people could learn simple tools to get there. The best definition of success he found is that success is "the continual progression toward a stated goal" (Earl Nightingale). That led him to the study of what goals really are, how we achieve them, and how we can "progressively" move toward their achievement and thus be successful.
Carol Stringham - Life Coach
Carol Stringham is devoted to empowering people to reach their true potential. Whether it be leading workshops in prosperity consciousness, leading her amazing women's groups, coaching business owners and community leaders or working with learning disabled children, Carol's infectious enthusiasm, drive and laser-like focus brings out the best in those she teaches.
Her signature training is The Abundance Workshop, which she has been facilitating for over fifteen years. In this workshop Carol skillfully uncovers the barriers between where you are now and where you want to go in your life. She also guides participants through a brilliant exercise that gives you a chance to actually live your life in a new, propsperous way. This workshop is required for acceptance into her Women's Group.
Women's Group is where women find out who they are and how to live their lives authentically. Carol has been facilitating this group since 1993. There are members who have been participating for over ten years.
Carol is also the mother of two teenage sons and the wife and partner of Peter Scott.
Amy Kosh - True North Life Coaching
Amy Kosh integrates a diverse set of powerful tools to create dynamic experiences of self-inquiry and growth in a variety of settings, with specialized training in Yogic philosophy, Non-Violent Communication, Art, and Meditation.  A certified life coach and yoga educator, Amy values your unique experiences and encourages you to step onto your own path.  She is passionate about working with people who want transformation.  She will confidently guide you in exploring what you desire most out of life and will offer encouragement as you live more authentically.
Saturday Evening Session - for those who are staying over
-From Desperation to Liberation-
The Miracle Mind Shift
 How to Discover and Live 
Your Soul's Path and Purpose
 2014 astrologically is a Year of the Soul. What does this mean for you? This means that if you are not currently living your unique soul's path/purpose and hearts desire, and are instead still living/acting from the ego (fear), than you will continuously run into struggle and difficulty. Discovering and living your soul's path and purpose is not only critical this year, but you are completely energetically supported in making the required changes to do so! Discovering your soul's path and purpose is a powerful and liberating process which allows you to become into alignment with who you really are. It's a simple yet profound process of discovery and transformation that enables you to take a look at your life from an entirely new perspective and gain the insight you need to move forward,­­­­­­­ into fearless freedom.
This inspiring seminar will:
 Help you become aware of where you stopped living for yourself and have instead lived for someone else's happiness or to fill someone else's expectation of you.
Shed light on where you have become disconnected from your own desires, truth and authentic self and are therefore experiencing struggle.

Guide you through a fun process to help you discover your unique path, purpose and Divine Design

Help you get clear on the ultimate vision for your life, incorporating your purpose to bring you the most joy, peace and prosperity possible

Show you one simple tool, and what you need to do, be, or embrace to begin to walk that path, becoming more rooted in the truth of your nature and the nature of your truth in order to bring your vision to reality.
This is the single most powerful thing you can do to transform any and all aspects of you life. This seminar will stir, ignite and re-awaken soul, and present an opportunity for you to see the pathway to live the life of your dreams.... if you choose.
  Kelly M. Libby is the owner of Restoring Chi in Wolfeboro Falls, NH. (www.restoringchi.com), and the creator and founder of the "From Desperation to Liberation-The Miracle Mind Shift" program. She is a Life Mastery Coach, Spiritual Counselor, Teacher, Author, Meditation Facilitator, and Bio-Resonance Practitioner. Her unique work focuses on restoring the free flow of life energy (aka qi, chi, prana) in the mind, body, and spirit. Her path of spiritual, energetic and anatomical studies have taken her around the world and allowed her to harvest a profound understanding of the root of suffering as well as the way to liberation and awakening. Having walked the path From Desperation to Liberation herself, she uses her experience to guide others to do the same. Her personal search for inner truth, freedom from struggle and conflict, and the purpose of existence, led her on an intense journey of inner exploration of consciousness and extensive study, meditation and contemplation of spiritual law. The result was liberation and awakening to the Universal Truth of our nature. This profound journey is the inspiration behind her teachings and her mission to help others live extra-ordinary, limitless, liberated and thriving lives that she knows is possible, and the birthright,  for each and every person, regardless of their circumstances. Her method is based on her own successful journey, converted to a guided step-by-step method, which greatly shortens the "distance" from here to there. She is fueled by her passion to help all people realize that they are the source of all that they desire and is thrilled to teach students how to access this inner wealth to create lives beyond one's fondest dreams.      
www.restoringchi.com             restoringchi@gmail.com
Drum and Music Circle
Drumming is traditionally a form of rhythm that honors Mother Earth.  In this circle we will connect to the oneness of Mother Earth and feel the energy of the greater connection and support to each other and the universe.  Drums have been used throughout every shamanic culture to connect with Mother Earth and a universal energy for deep energetic healing.  This session fuses a powerful combination of drum medicine and crystal healing medicine so that participants may experience a deep level of healing, connections and messages fromthe universal spiritual realm through the power of the drums and crystals in a group setting.  Crystals, drums and rattles are provided to work with for the circle.  Please feel free to bring your own stones, crystals and drums as well.  No prior experience with crystals or drums are necessary.  
To make this event available to those who need it, the only fee for this event is boat transportation and meals.  
Tickets are REQUIRED, however.

 So, please RSVP here.  
Lunch is $15 if you are not staying over.  
 If you are interested in lodging the rate is $175 for 1 night and $330 for 2 nights. For those that sign up for it as a personal retreat, the rate INCLUDES all meals and ferry transportation - remember, there is no fee for this event.  
For more information and to make your overnight reservations CLICK HERE
Boat tickets are available through the Isles of Shoals Steamship Company in Portsmouth, NH or the Uncle Oscar out of Rye, NH.   Saturday only reservations are LIMITED so do not delay.
Space for the conference is also limited.
If this is your first time to Star Island you might want to check out this important information about what to expect on the island by Clicking Here.  
When & Where

Star Island

Rye, NH 03870


Friday, June 13, 2014 at 9:00 AM

-

Sunday, June 15, 2014 at 4:00 PM (PDT)
Add to my calendar
Power of One Conference on Star Island