Description
Welcome to the Lectures in Entrepreneurship Series! The format for this year will include a main presentation and a networking event that will be followed by a panel of entrepreneurs from the organizations we partner with.
This event's theme is "The Power of Networking and Collaboration" and to lead us off, Sara Day will be our speaker. The agenda for the evening will be:
6:00-7:00 p.m. - Power of Networking & Collaboration, Sara Day
6:30–8:00 p.m. - Utah Independent Business Coalition, Local First Utah, Utah Microloan Fund, Sugar House Chamber of Commerce Networking Event in the Gore Atrium
7:45–9:00 p.m. - Panel Theme: Business Resources to Start and Grow a Business
Thank you to our sponsors for making the Lectures in Entrepreneurship Series possible!
Lecture Series Sponsor: Rocky Mountain Power Foundation
CFE Visionary Sponsor: KeyBank
Community Collaborators: Local First Utah, the Sugar House Chamber, Utah Independent Business Coalition, Utah Microloan Fund
To help us prepare for the lecture series and panel presentation as well as the networking event, please make sure to RSVP individually for the Presentation and separately for the Networking Event.
Each evening will be held in conjunction with the Lectures in Entrepreneurship Class with undergraduate and graduate students. The presentations, networking events and panels are open to the public. We encourage all guests to join us for all three sections of the evening and only request they RSVP for us to manage the networking events accordingly. The presentations and panels will be held in the Gore School of Business Auditorium. The networking events will be held in the Gore School of Business Atrium in the Basement. Covered Campus Parking is available off of 1700 South and 1200 East. No parking passes necessary.
We look forward to hosting you for this and our future Lectures in Entrepreneurship events.

---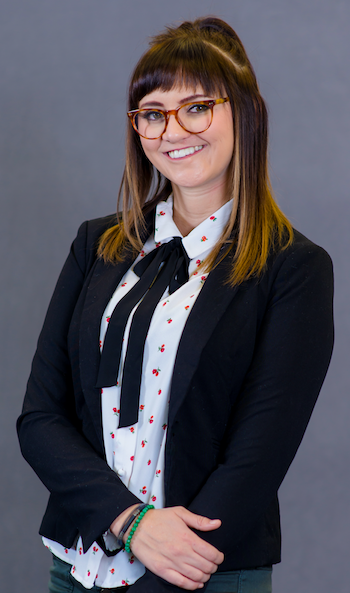 Salt Lake Native and University of Utah grad Sara Day is a food, drink, and culture obsessed gal whose entrepreneurial spirit helped co-found the fast-casual restaurant chain Even Stevens Sandwiches. Along with donating 3 million sandwiches to the community, Even Stevens has been awarded Best New Concept, Best Sandwiches, Hunger Hero Award, Restaurant Neighbor Award, Reader's Choice: Best New Restaurant, and many more. Sara is now the Programs Manager of Training and Outreach at Utah Microloan Fund where she provides business consulting and training to emerging entrepreneurs as well as creates an engaging online presence for the UMLF. Sara brings over 13 years of service industry experience, her degree in Business Administration and a deep love for the community to the table. In her spare time, Sara serves on both the board of Local First Utah and runs @local_enthusiast_slc, an award-winning Instagram aimed at bringing people together over shared interests in Utah.