Power Lunch 2.0 - Strategies for Tackling California's Housing Affordabilit...
Description
Business Intelligence | Networking Opportunities
San Gabriel Valley Economic Partnership presents Power Lunch 2.0, a topic-driven series that offers the latest economic trends and tips to business leaders like yourself.
TOPIC: Sponsored by Bank of America Merrill Lynch, the April topic is Strategies for Tackling California's Housing Affordability Crisis, a panel discussion led by Gonzalez Goodale Architects. Panelists include
Ali Barar, AIA, Principal, Gonzalez Goodale Architects - Entitlements, zoning, and the development approvals process – MODERATOR
Aaron Hirschi, Vice President of Land Acquisitions, The Olson Company – San Gabriel Valley largest market-rate homebuilder
William Huang, City of Pasadena Housing Director – Homelessness
Sarah Letts, Executive Director, Hollywood Community Housing Corporation – Affordable Housing development for Families and Seniors
Charles Loveman, Executive Director, Heritage Housing Partners – Workforce Housing development and Affordable Homeownership
COST: Complimentary lunch for members; $20 for non-members
PARKING: Validated parking is provided by Bank of American Merrill Lynch. The parking garage is located across the event building with entrances on Lake Ave. and Hudson Ave. Park at any visitor parking spot.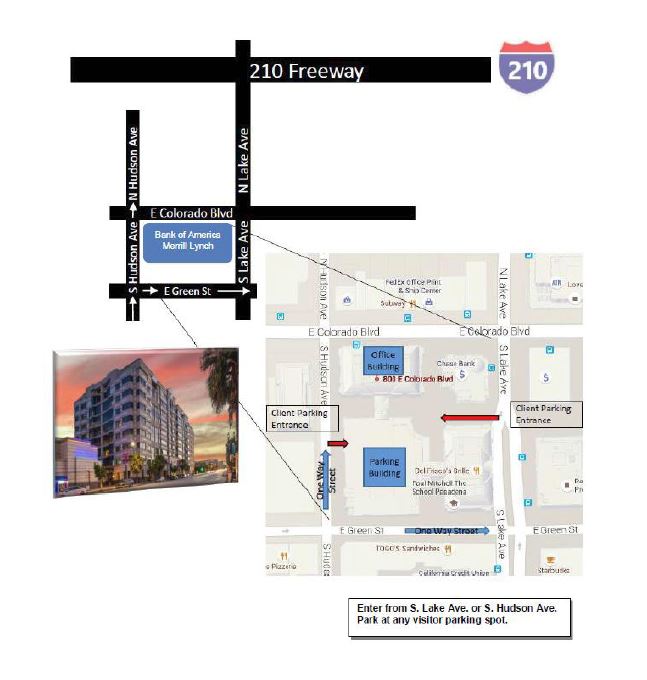 Date and Time
Location
Bank of America Merrill Lynch
800 East Colorado Boulevard
3rd floor
Pasadena, CA 91101