Power Grid Cyber Security: Challenges & Opportunities (Webinar)
Hear cybersecurity experts discuss the state of the art in the power grid's cyber security: risks, threats, solutions, and future plans.
About this event
Join us for an online discussion on the state of the art in power grid cybersecurity.
Abstract:
The Cybersecurity & Infrastructure Security Agency (CISA) reports that a large number of cyber-attacks occur on cyber-physical systems for which a computer and ancillary sensors are used to control the infrastructure. An industrial control system strategy is required to improve grid resiliency, secure operations and better manage potential cyber risks.
Panel Topics:
Ideas to secure the transmission grid, distribution networks, and the supply chain (including hardware, firmware and software),
Benefits of unifying state cybersecurity protocols, and
The role of cyber education and workforce development in helping secure operations against cyber threats.
Registration for the event is free. Registrants will be given access to a Zoom webinar link.
Speaker Bios: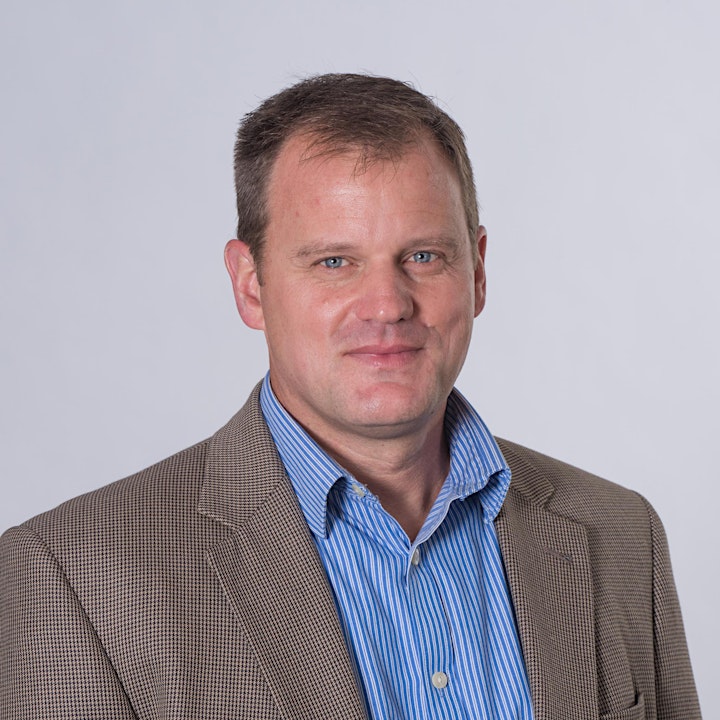 Panelist #1 (photo above): Chris Murphy, US CISO National Grid
Chris Murphy has an undergraduate degree from Alfred University, an MBA from LeMoyne College and has 35 years of experience in IT and Security. He has held various leadership positions at National Grid including Interim US CIO and Interim Group CISO. Chris currently leads the cyber security engineering team in the United States and the United Kingdom for National Grid and is the US CISO. Prior to joining National Grid, Chris worked in IT at both the Mutual Life Insurance Company of New York (MONY) and The National Reinsurance Corporation.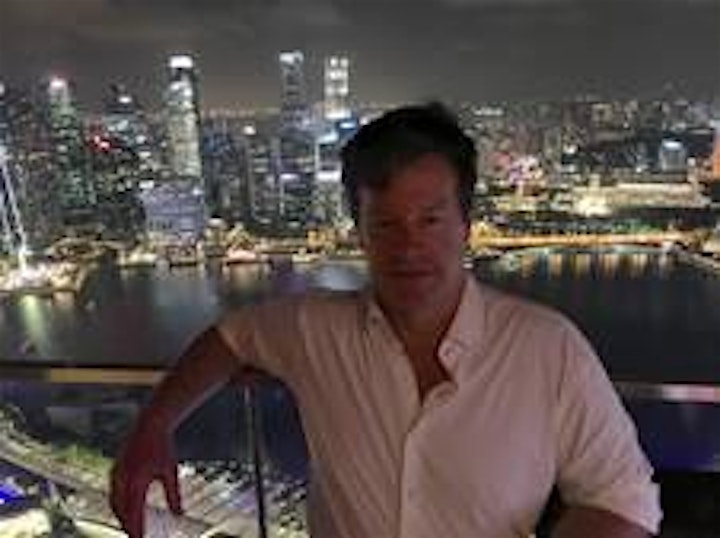 Panelist #2 (photo above): Joe Cummings, Cybersecurity Program Lead, NYPA
Joe works in the Cyber Security Profession at the New York Power Authority, supporting efforts to secure our generation and transmission infrastructure. His professional background includes working for a variety of hardware and software vendors, from motherboard design to micro-segmentation solutions. He has a BS in EE and a BS in Mathematics both from the University of Notre Dame.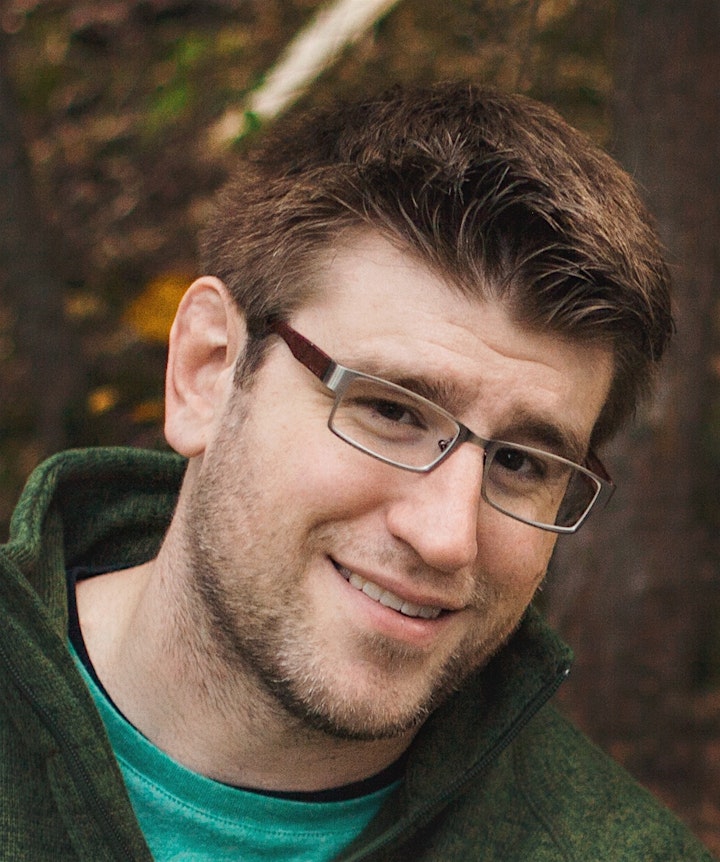 Panelist #3 (Photo above): Dr. Michael Locasto, Narf Industries
Dr. Michael Locasto is Chief Technology Officer at Narf Industries and was a Principal Computer Scientist and a research PI at SRI. He has 15+ years of experience leading high-value, novel cybersecurity research funded by government and industry. Over the past five years, he has managed a large research portfolio that helps secure the power grid, IoT, the supply chain, complex document formats, and software designs. Dr. Locasto led the DARPA RADICS effort and development of TIGR. He has led several diverse teams that reflect effective collaboration between SRI researchers and domain specific expertise in universities and subcontractors.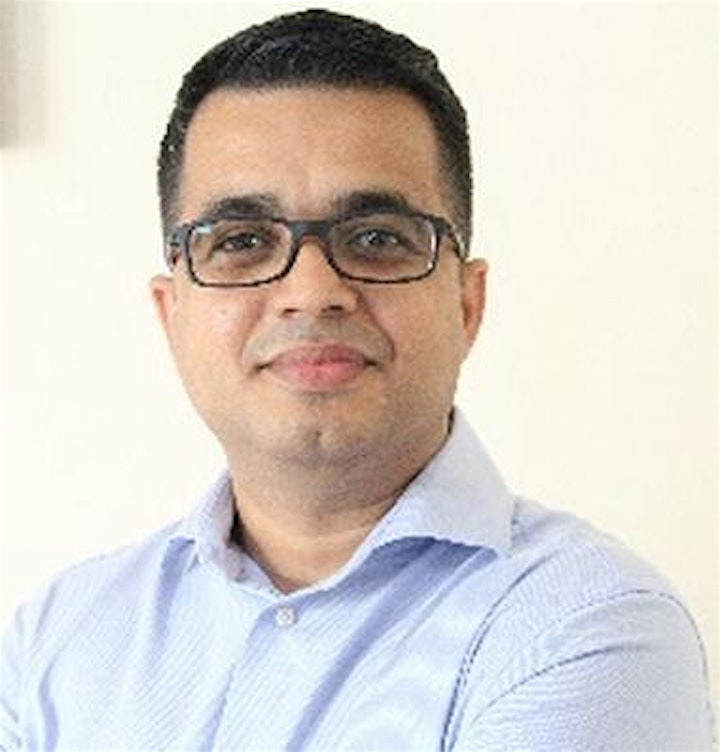 Panelist #4 (photo above): Ashif Muhammad, Siemens
Muhammad Ashif works as a Senior OT Cyber Defense Architect at Siemens Canada for their Cybersecurity Research Center located in Fredericton, New Brunswick. He is currently tasked to build a best-in-class OT Security Operations Center to address the security observability challenges in Energy Automation and to improve proactive cyber defense. He is also working on other Siemens internal and external cybersecurity research projects aimed to strengthen the overall security of Siemens's next generation products and solutions. Prior to joining Siemens in 2020, he served as global technology lead for cybersecurity at ABB where he spent 17 years in various capacities with key focus on securing critical energy infrastructure. He has a Master of Science in Software Engineering for Embedded Systems from the Technical University of Kaiserslautern, Germany, and a Bachelor of Engineering in Electronics and Communication Engineering, from Karanatak University, India.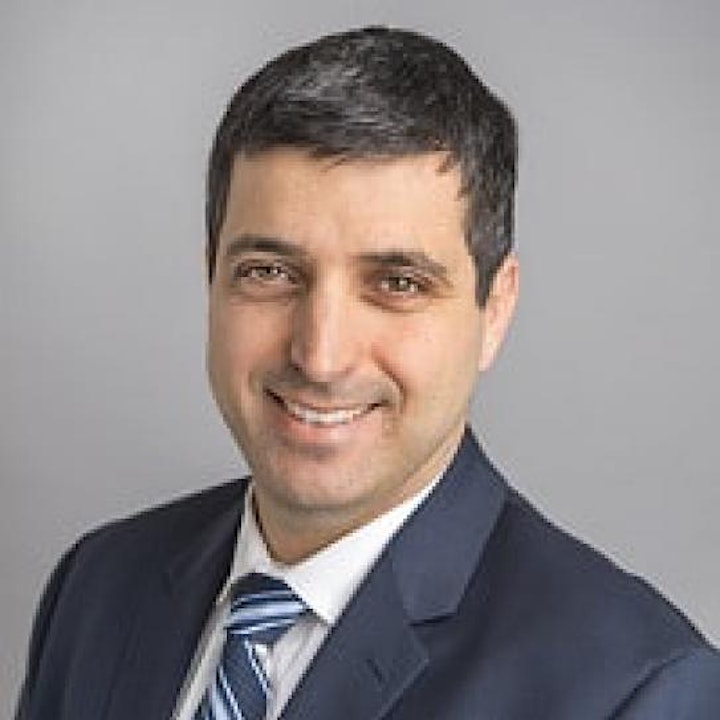 Panelist #5 (photo above): Mikhail Falkovich, CISO, Con Edison
Mikhail Falkovich is the Director of Information Security for Consolidated Edison Company of New York, Inc., one of the nation's largest investor-owned energy companies, providing electric, gas and steam service for New York City and Westchester County, New York. Mikhail is a utility industry professional with expertise in information technology, reliability, and cybersecurity efforts. Mikhail has designed secure network infrastructures for control centers and corporate environments and supports the development of Critical Infrastructure Protection (CIP) standards for the utility industry. Mikhail previously chaired the regional ReliabilityFirst Critical Infrastructure Protection Committee and the New York State Utility Security Working Group. He currently leads several collaborative efforts between the government and utility sector partners to achieve industry wide security benefits. He is a graduate of Cornell University where he received a bachelor's and a master's degree in Electrical Engineering and built a world champion team of soccer playing robots.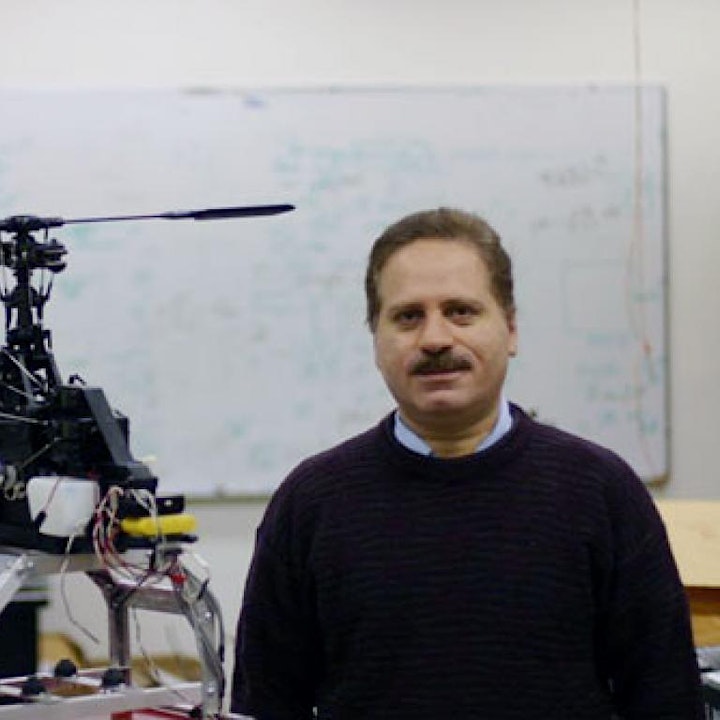 Panelist #6 (photo above): Prof. Farshad Khorrami, NYU
Farshad Khorrami (Senior Member, IEEE) is currently a professor of Electrical and Computer Engineering Department at NYU, Brooklyn, NY where he joined as an assistant professor in Sept. 1988. His research interests include adaptive and nonlinear controls, robotics and automation, unmanned vehicles, cyber security for CPS, embedded systems security, machine learning, and large-scale systems and decentralized control. He has published about 300 refereed journal and conference papers in these areas. His book ``Modeling and Adaptive Nonlinear Control of Electric Motors'' was published by Springer Verlag in 2003. He also has fourteen U.S. patents on novel smart micro-positioners, control systems, cyber security, and wireless sensors and actuators. He has developed and directed the Control/Robotics Research Laboratory at Polytechnic University (Now NYU). He has also commercialized UAVs as well as development of auto-pilots for various unmanned vehicles. His research has been supported by the ARO, NSF, ONR, DARPA, ARL, AFRL, NASA, and several corporations. He received the Bachelors degrees in mathematics and electrical engineering in 1982 and 1984 respectively from The Ohio State University. He also received the Master's degree in mathematics and Ph.D. in electrical engineering in 1984 and 1988 from The Ohio State University.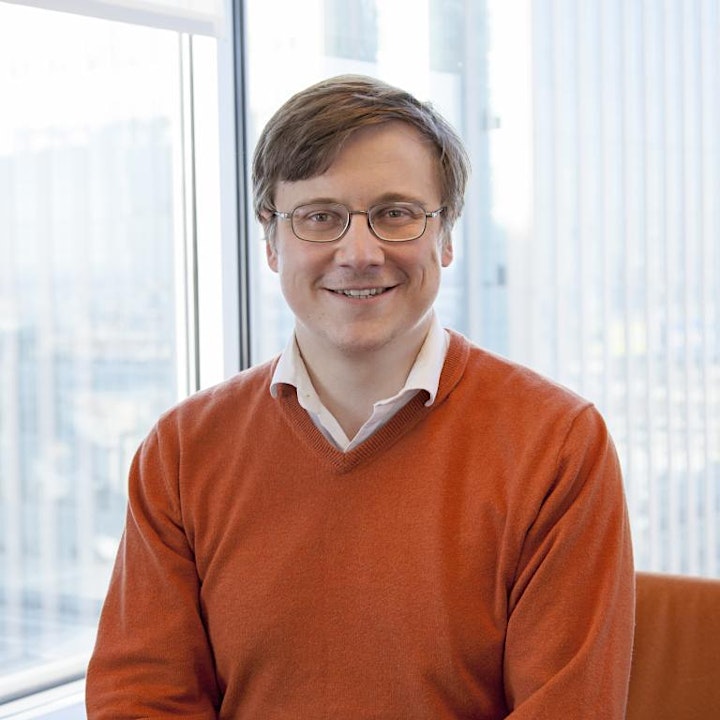 Moderator #1 (above): Yury Dvorkin
Yury Dvorkin is an Assistant Professor and Goddard Junior Faculty Fellow in the Department of Electrical and Computer Engineering at New York University's Tandon School of Engineering and Center for Urban Science and Progress. His research work has been supported by the U.S. National Science Foundation, including the 2019 NSF CAREER Award, Alfred P. Sloan Foundation, U.S. Department of Energy, U.S. Department of Transportation, U.S. Advanced Research Projects Agency–Energy, and Electric Power Research Institute. Before joining NYU, he was a Ph.D. student at the University of Washington, under the supervision of Prof. Daniel S. Kirschen, and a graduate student researcher at the Center for Nonlinear Studies, Los Alamos National Laboratory, under the supervision of Dr. Michael Chertkov and Dr. Scott Backhaus. For his dissertation work, entitled "Operations and Planning in Sustainable Power Systems", Yury was awarded the inaugural 2016 Scientific Achievement Award by Clean Energy Institute (University of Washington). Dvorkin's research interests revolve around energy economics, civil infrastructure systems and cyber-physical resiliency, and clean-energy transition.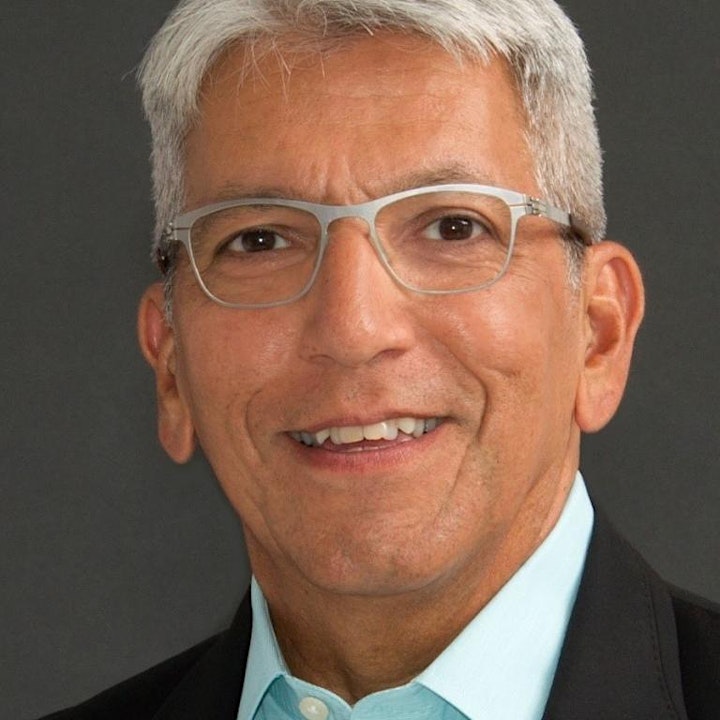 Moderator #2: Frank Vallese
Dr. Frank Vallese began his career with a doctorate in Electrical Engineering from MIT. From October 2017 through March 2020, Frank served as the Managing Director of the Launch Startup Acceleration Program for the National Security Innovation Network (NSIN, formerly MD5). He has also been a mentor in NYU Stern's Endless Frontier Labs and NYU Entrepreneurial Institute's Summer Launchpad as well as several startup accelerators in the NYC metro area. Prior to joining NYU, Dr. Vallese led a product development company from startup through acquisition, thereafter creating and leading the US subsidiary for the non-US acquirer.
In his current role as Director of Industry Partnerships at NYU Tandon, Frank works strategically with the Vice Dean for Research, Innovation, and Entrepreneurship, the Tandon Leadership Team, and, most importantly, with Tandon faculty to identify and prioritize areas for research partnerships with industry, connect faculty with industry sponsors, and manage the aspects of the faculty-industry relationships at a high level. As Director of Industry Partnerships, Frank also works closely with constituents in other Schools and Colleges of NYU and with external partners and agencies.
Organizer of Power Grid Cyber Security: Challenges & Opportunities (Webinar)