Craft beer fans, assemble! Power Beer Fest returns for its fourth consecutive year to bring a powerful taste bud punch to the Cyclorama.
About this event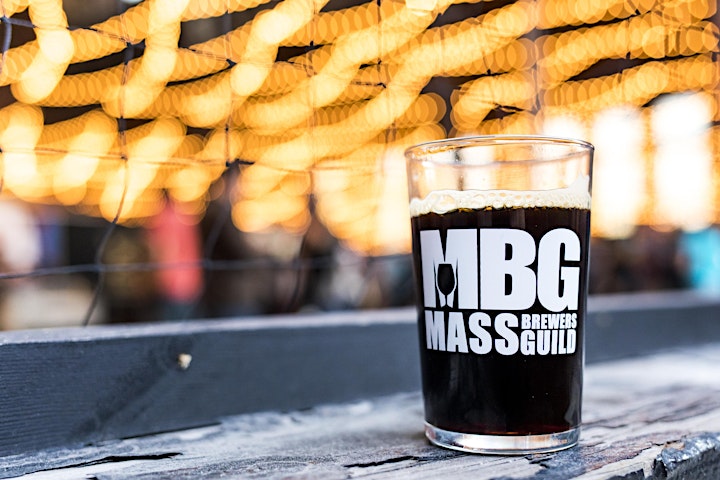 **DATE HAS CHANGED, AGAIN ... **
Come for the Juice Bombs, sip the sours and savor the stouts. The fundraiser and beer tasting will feature 40 local breweries for a two session event on Saturday, Oct 2 from 1 to 4:30 p.m. and 6 to 9:30 p.m.
Ticket sales of Power Beer Fest support the Mass Brewers Guild, the state's nonprofit organization that works to protect and promote the interests of craft brewers across the Commonwealth. Mass Brewers Guild beer festivals are the only beer events run by brewers, for brewers.
Tickets are $48 for general admission and includes unlimited beer samples from participating breweries. Designated drivers/non-drinkers can attend the festival for $10.
The Lineup Includes:
Amherst Brewing
Anonymous Brewing
Backbeat Brewing Company
Brato Brewhouse
Bright Ideas
Castle Island Brewing Company
Channel Marker Brewing
Cheeky Monkey Brewing Co.
Clown Shoes
Exhibit 'A' Brewing Company
Faces Brewing Co.
Harpoon
Hopster's Brewing Company
Idle Hands Craft Ales
Jack's Abby Craft Lagers / Springdale
Kraftea Kombucha Co
Lamplighter Brewing Co
Lookout Farm Brewing Co.
Loophole Brewing
Lord Hobo Brewing Co.
Lost Shoe Brewing & Roasting Company
Mayflower Brewing
Medusa Brewing Co.
Mighty Squirrel Brewing Co.
Night Shift
Notch
Purgatory Beer Co
Redemption Rock Brewing Co
River Styx
Saltbox Brewery
Samuel Adams
Start Line Brewing Company
The People's Pint
Timberyard Brewing Company
Tree House Brewing Co.
True North Ale Company
Vitamin Sea Brewing
Wachusett Brewing Co
Widowmaker Brewing
Food vendors include Brato Brewhouse & Kitchen, Eastern Standard Provisions and Wild Fox Pierogis. For more information about the Mass Brewers Guild visit, MassBrewersGuild.org. This event is produced by Craft'd Co.
**This event is for ages 21+, IDs required at the door. No exceptions. This is a beer industry event -- no cider, wine or hard seltzer is served. No dogs allowed except for service animals. No Refunds. No exceptions. Breweries may be subject to change. Being green is important to us - bring an empty canteen to fill up on cold, refreshing, filtered still and sparkling water at the Bluedrop Water Station. H20 is your friend**