Craft beer fans, assemble! Power Beer Fest returns to bring a powerful taste bud punch to the Cyclorama spring of 2022.
About this event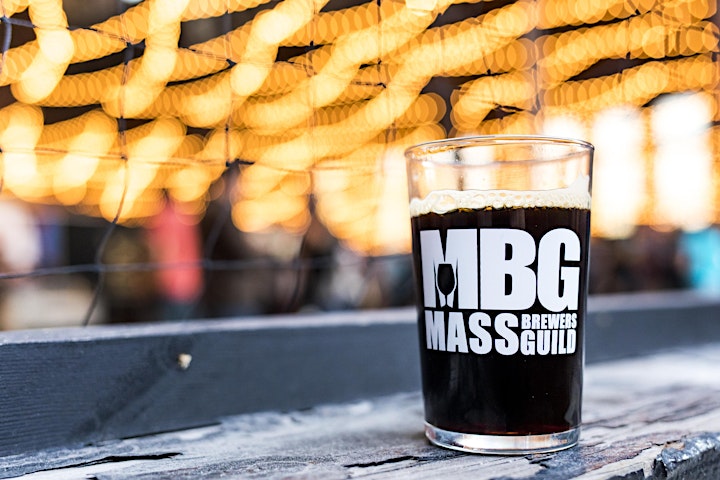 **DUE TO BOSTON'S MASK MANDATE, AND THE RISE IN CORONAVIRUS CASES, WE'VE POSTPONED THE EVENT UNTIL MAY 2022. THANK YOU ALL FOR YOUR CONTINUED SUPPORT. WE CAN'T WAIT TO HAVE A BEER WITH YOU SOON**
Come for the Juice Bombs, sip the sours and savor the stouts. The fundraiser and beer tasting will feature 40 local breweries for a two session event on Saturday, May 14 from 1 to 4:30 p.m. and 6 to 9:30 p.m.
Ticket sales of Power Beer Fest support the Mass Brewers Guild, the state's nonprofit organization that works to protect and promote the interests of craft brewers across the Commonwealth. Mass Brewers Guild beer festivals are the only beer events run by brewers, for brewers.
Tickets are $55 for general admission and includes unlimited beer samples from participating breweries. Designated drivers/non-drinkers can attend the festival for $10.
The lineup Includes:
Abandoned Building Brewery
Amherst Brewing
Anonymous Brewing
Backbeat Brewing Company
BareWolf Brewing, LLC
Brato Brewhouse and Kitchen
Bright Ideas Brewing
Building 8 Brewing
Burke's Alewerks
Castle Island Brewing Company
Channel Marker Brewing
Crue Brew Brewery
Dorchester Brewing Company
Exhibit 'A' Brewing Company
Faces Brewing Co.
Flying Dreams Brewing Co.
Great Awakening Brewing Company LLC
Greater Good Imperial Brewing Co.
Idle Hands Craft Ales
Jack's Abby Craft Lagers
Kismet Brewing Company
Kraftea Kombucha
Lamplighter Brewing Co.
Lost Shoe Brewing & Roasting Company
Mighty Squirrel Brewing Co.
Naukabout
Purgatory Beer Co
Redemption Rock Brewery Co
River Styx Brewing
Rockport Brewing Company
Rustic Brewing Company
Samuel Adams Boston Brewery
The Brewery at Four Star Farms
Timberyard Brewing Company
Tree House Brewing Co.
True North Ale Company
Vitamin Sea Brewing
Wachusett Brewing Co.
Widowmaker Brewing Co.
Food vendors include Brato Brewhouse & Kitchen, Eastern Standard Provisions and Wild Fox Pierogis. For more information about the Mass Brewers Guild visit, MassBrewersGuild.org. This event is produced by Craft'd Co. Power Beer Fest is made possible thanks to our generous sponsors and supporters Aetna Health and GHM Craft Beverage Insurance.
**This event is for ages 21+, IDs required at the door. No exceptions. This is a beer industry event -- no cider, wine or hard seltzer is served. No dogs allowed except for service animals. No Refunds. No exceptions. Breweries may be subject to change. Being green is important to us - bring an empty canteen to fill up on cold, refreshing, filtered still and sparkling water at the Bluedrop Water Station. H20 is your friend**
COVID-19 PROTOCOLS
Ample hand sanitizing stations will be available to attendees.
*We will continue to monitor the City of Boston's guidance, and follow any necessary protocols in accordance with the law. This list may be updated frequently*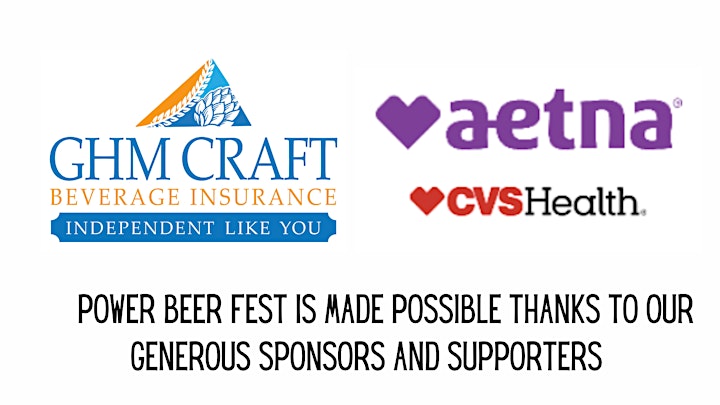 Organizer of Power Beer Fest 2022
Founded in 2007 by a group of committed and passionate brewers, the Mass Brewers Guild, is organized for the purposes of promoting craft brewing and protecting the interests of craft brewers across the Commonwealth. The association is membership based and open to all Massachusetts breweries licensed by the federal Tax and Trade Bureau and the Commonwealth's Alcoholic Beverages Control Commission.