Actions and Detail Panel
Power Athlete - Knowledge is Power Symposium
Fri, Dec 2, 2016, 1:00 PM – Sun, Dec 4, 2016, 6:30 PM PST
Description
The Power Athlete - Knowledge is Power Symposium is a three day speaker event tailored towards providing empowering content for the strength & conditioning professional and enthusiast.
What does that mean for you? It means that the Power Athlete Crew has assembled world class speakers to deliver to you best in class information on training, nutrition, and lifestyle. Who are these speakers? Here's a quick preview, scroll down for more info.
John Welbourn, "Host"
Luke Summers, "Host"
Aaron Ausmus, "S & C Guy"
Dr. Tom Incledon, "Health & Performance Guy"
Robb Wolf, "Nutrition / Wellness Guy"
Andy Stumpf, "Leadership & Goal Setting Guy"
Chris McQuilkin - "S & C Guy"
Brad Snyder - "Motivational Speaker Guy"
HELP CURE CANCER
This year, Power Athlete will be donating all proceeds to Wade's Army to help bring the fight to the devistating pediatric cancer, Neuroblastoma. Wade's Army directly funds select phase 1 and 2 clinical trials for Neuroblastoma, as well as directly aids families in need who are suffering from Neuroblastoma.
LEARN ABOUT THE SPEAKERS
JOHN WELBOURN
Social Responsibility
John is the founder and CEO of Power Athlete. Not only is he a host of the Power Athlete Symposium, he will also be talking on the social responsibility of coaches and athletes in the volatile times we live in.
LUKE SUMMERS
Host & MC
Luke is head of operations at Power Athlete and will be the master of ceremonies for the weekend. He'll be co-hosting the Symposium with John, and will contribute to talks throughout the weekend.
ANDY STUMPF
Cultivating Leadership
Andy Stumpf is a retired Navy Seal who served our country for 17 years. Since that time, he has worked at CrossFit HQ as a trainer on the Seminar Staff and in the Licensing Department. Andy is a skydiver, wing-suit flyer, military free fall instructor, base jumper, and all around bad ass who knows a thing or two about Leadership.
AARON AUSMUS
Developing a Philosophy
Aaron Ausmus has ridden the Collegiate S&C Roller Coaster; achieving the highest of highs and lowest of lows. Aaron attributes his success inside and out of S&C to the moment he developed his Philosophy. Now he plans on guiding you on developing yours.
CHRIS MCQUILKIN
Unlocking Your Power
Tex is the head coach at Power Athlete, has his CSCS, CHES, and SCCC, and has traveled the world working with coaches an athletes to find the key to Unlocking Your Power. It turns out that failure and frustration are inevitable in the lifecycle of most athletes. Learn a systemic approach to deal with these moments, and use them as a catalyst for success!
LAUREN POLIVKA
Functional Dynamic Mobility
Lauren Polivka is a PT and DPT and has worked with Power Athlete over the past two years. Her focus on Functional Dynamic Mobility falls in lock step with our principal of Posture and Position, and Primal Movement Patterns. Lauren is going to introduce you to her diagnostics and corrective exercises so you can step up your, and your clients performance!
DR. TOM INCLEDON
Genomic Testing
Since 1989, Dr. Thomas Incledon has maintained a significant role in the fields of human health and sports performance enhancement. He's the health advisor to organizations like The White House and the NFL, among others. He's going to school us on the current state, and future of genomic testing as is relates to fitness, wellness and performance.
BRAD SNYDER
Motivational Speaker
Brad Snyder has 5 olympic gold medals, 2 silver, and the world record in the 100m freestyle event among fully blind swimmers. He lost his eyesight from an IED explosion while serving in the United States Navy in Afghanistan. Brad is tough as nails inside and out, and he's going to teach you a thing or two on keeping your head on straight through trying times.
CHECK OUT THE EVENT TIMELINE
FRIDAY DECEMBER 2nd
12:30 - 01:30 - Registration & Check In
01:30 - 01:50 - Welcome Talk - Luke & John
01:50 - 03:00 - Leadership - Andy
03:00 - 03:15 - Break
03:15 - 04:15 - Live Q & A with Andy & John
04:15 - 04:45 - Wade's Army 2016
04:45 - 08:30 - Social: Cocktail Hour, Wade's Army Silent Auction
SATURDAY DECEMBER 3rd
09:00 - 10:00 - Developing a Philosophy - Aaron Ausmus
10:00 - 10:15 - Break
10:15 - 11:15 - Live Q & A with Aaron & John
11:15 - 11:30 - Break
11:30 - 12:45 - Unlocking Your Power - Tex McQuilkin
12:45 - 01:45 - Lunch*
01:45 - 02:30 - Dynamic Functional Mobility - Lauren Polivka PT DPT
02:30 - 02:45 - Break
02:45 - 03:30 - Live Q & A with Lauren & John
03:30 - 03:45 - Break
03:45 - 05:15 - Genomic Testing - Dr. Tom Incledon
05:15 - 05:30 - Break
05:30 - 06:30 - Live Q & A with Dr. Tom & John
SUNDAY DECEMBER 4th
08:00 - 10:00 - Performance Practical with Dr. Tom at CrossFit Balboa
10:00 - 12:00 - Speed and Accelerations with Power Athlete at CrossFit Balboa
12:00 - 01:30 - Lunch*
01:30 - 02:45 - Get Your Mind Right - Brad Snyder
02:45 - 03:00 - Break
03:00 - 04:00 - Live Q & A with Brad and John
04:00 - 04:15 - Break
04:15 - 05:15 - Social Responsibility - John Welbourn
05:15 - 05:30 - Break
05:30 - 06:30 - Closing and Goodbyes
* Lunch will be off site. There are plenty of dining options within walking distance of the venue. Attendees will be on their own for lunch, it will NOT be catered.
TAKE A LOOK AT THE VENUE(S)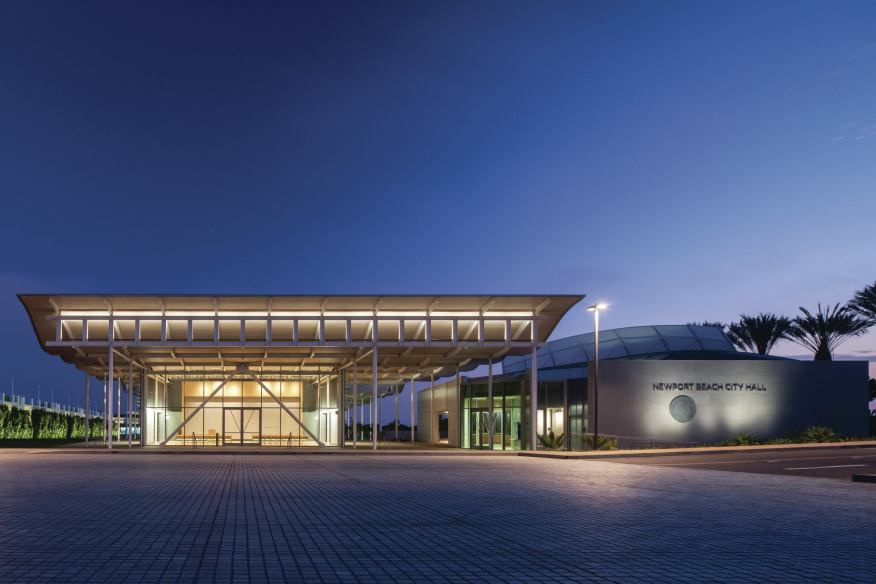 The 2016 Knowledge Is Power Symposium will be held at the Newport Beach Civic Center. The Civic Center is centrally located among plenty of dining and lodging options in Newport Beach. More on lodging below.
Newport Beach Civic Center
100 Civic Center Drive
Newport Beach CA 92660
Link to Google Maps
Sunday morning's practicals will be held off site, approximatley 5 miles from the Civic Center. Those locations are:
Power Athlete HQ
1725 Monrovia Ave
Suite B2
Costa Mesa CA 92627
Link to Google Maps
CrossFit Balboa
941 Newhall St
Costa Mesa CA 92627
Link to Google Maps
FIND A PLACE TO STAY
Hurry up and take advantage of the discounted rates we were able to secure for you below! Rooms are limited so act fast. You can also search out other accommodation in the area. The venue is centrally located and there are literally dozens of hotels and motels within a 15 to 20 mile radius.
Newport Beach Marriott Hotel & Spa .8 miles to Symposium venue
949-640-4000
Standard King Room: $165 plus tax & booking fee
Standard Queen Room: $165 plus tax & booking fee
Please book through this link: https://aws.passkey.com/go/PowerAthletes

Holiday Inn Express Newport Beach 3.2 miles to Symposium venue
949-682-3392
Standard King Room: $179 plus tax & booking fee
Standard Queen Room: $179 plus tax & booking fee
Use Special Rate Code PWA or Power Athletes 2016 when booking.
Hyatt Regency Newport Beach 1.7 miles to Symposium venue
949-729-1234
Single Occupancy: $ 165
Double Occupancy: $ 165
Triple Occupancy: $ 190
These rates DO NOT include taxes & fees
Please book through this link: https://aws.passkey.com/go/PowerAthlete
Or call 877-622-3056 to speak directly to reservations
BLVD Hotel Costa Mesa 6.3 miles to Symposium venue
949-631-7840
Standard King Room: $89 plus 11% tax
Standard Two Queen Room: $104 plus 11% tax
Call in to make reservation, mention the "Power Athlete Symposium" to get rates!
LEARN A LITTLE BIT ABOUT POWER ATHLETE
Power Athlete is a worldwide strength and conditioning organization dedicated to empowering performance. Our followers include a mixture of athletes and coaches from various disciplines across a range of skill levels, as well as strength and conditioning enthusiasts. We provide world class strength and conditioning programming, and educational material through articles, podcasts, and seminars.
Please head to http://www.powerathletehq.com/symposium for more info.
IF YOU STILL HAVE QUESTIONS, GET ANSWERS!
We put a lot out there, but maybe you want to know more. You really have two options:
We have a Facebook Event page with moderators waiting for you to contat us at all times. Feel free to ask there!
You can contact us via e-mail at events@powerathletehq.com. Give us a few hours to get back to you, we're really busy planning the symposium!
Date and Time
Location
Newport Beach Civic Center
100 Civic Center Dr
Community Room
Newport Beach, Ca 92660