Camp Pawnee, Columbus, Nebraska August 5th-8th 2021
About this event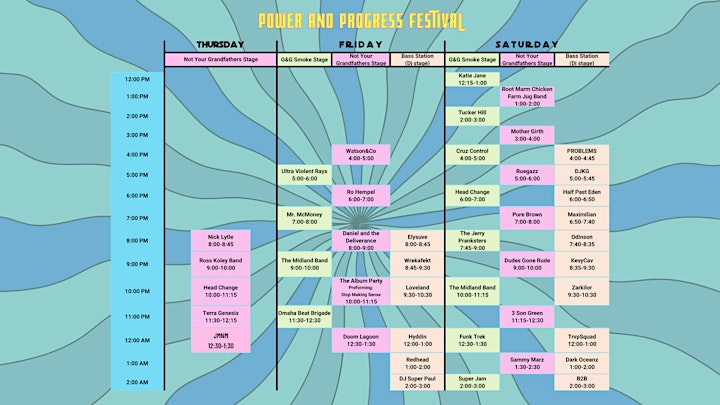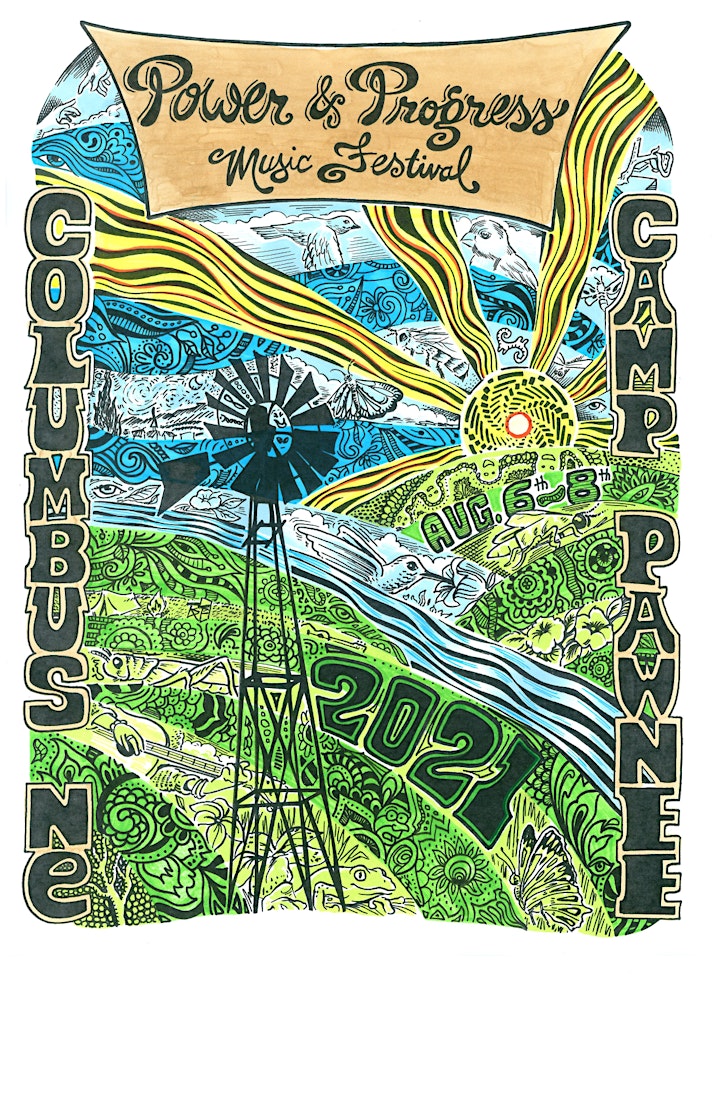 Camp Pawnee, Columbus, Nebraska
August 5th-8th 2021
Performances by:
The Midland Band (two nights)
The Jerry Pranksters
3 Son Green
Funk Trek
Omaha Beat Brigade
The Album Party (performing stop making sense)
Dudes Gone Rude
Doom Lagoon
Elusyve
Wrekafekt
Loveland
Hyddin
Redhead
DJ super Paul
Mr. McMoney
Cruz Control
Ro Hempel
Head Change
Ultra Violent Rays
Ross Koley Band
Root Marm Chicken Farm Jug Band
Half Past Eden
Maximilian
Odinson
Kevy Cav
Zarkilor
TRVPSQUAD
RÜGER
Pure Brown
Daniel and the Deliverance
Ruegazz
Tucker Hill Citizens Brigade
Katie Jane
Mother Girth
Terra Genesis
JMNM
Problems
DJKG
Watson&Co.
Directions:
From Omaha (From Dodge Street): http://goo.gl/BfH167
From Lincoln (From Purple Heart Hwy): http://goo.gl/HcEega
From Columbus (From Super Saver): http://goo.gl/XnEQgS
From Norfolk: http://goo.gl/1mT6P3
From Hastings / Grand Island: http://goo.gl/uxEl3i
From Kansas City: https://goo.gl/MRmzTo
There will not be any alcohol sold at this festival.
NO FIGHTING,
NO ILLEGAL DRUGS,
NO WEAPONS,
NO UNDERAGE DRINKING WILL BE TOLERATED!,
NO FIREWORKS,
NO GLASS BOTTLES (pour it into a cup),
No campfires except for in designated fire rings,
NO drum circles between the hours of 11pm-10am.
Please be respectful of the Camp Pawnee grounds.
Camping is strongly encouraged. No tents next to cars. There are separate areas for parking and camping.
RV sites are limited and available on a first come-first serve basis. We do not reserve spots. RV's cost an additional $20.00. Each passenger must have a ticket/wristband.
Carpooling is strongly encouraged as there will be limited parking.
Pets are welcome to the fest, however they MUST be on a leash at all times. The owner will be held responsible for any injury or damage as well as cleaning up any animal waste. PICK UP YOUR PET'S POOP!
Kids under age 12 get free admission!