Description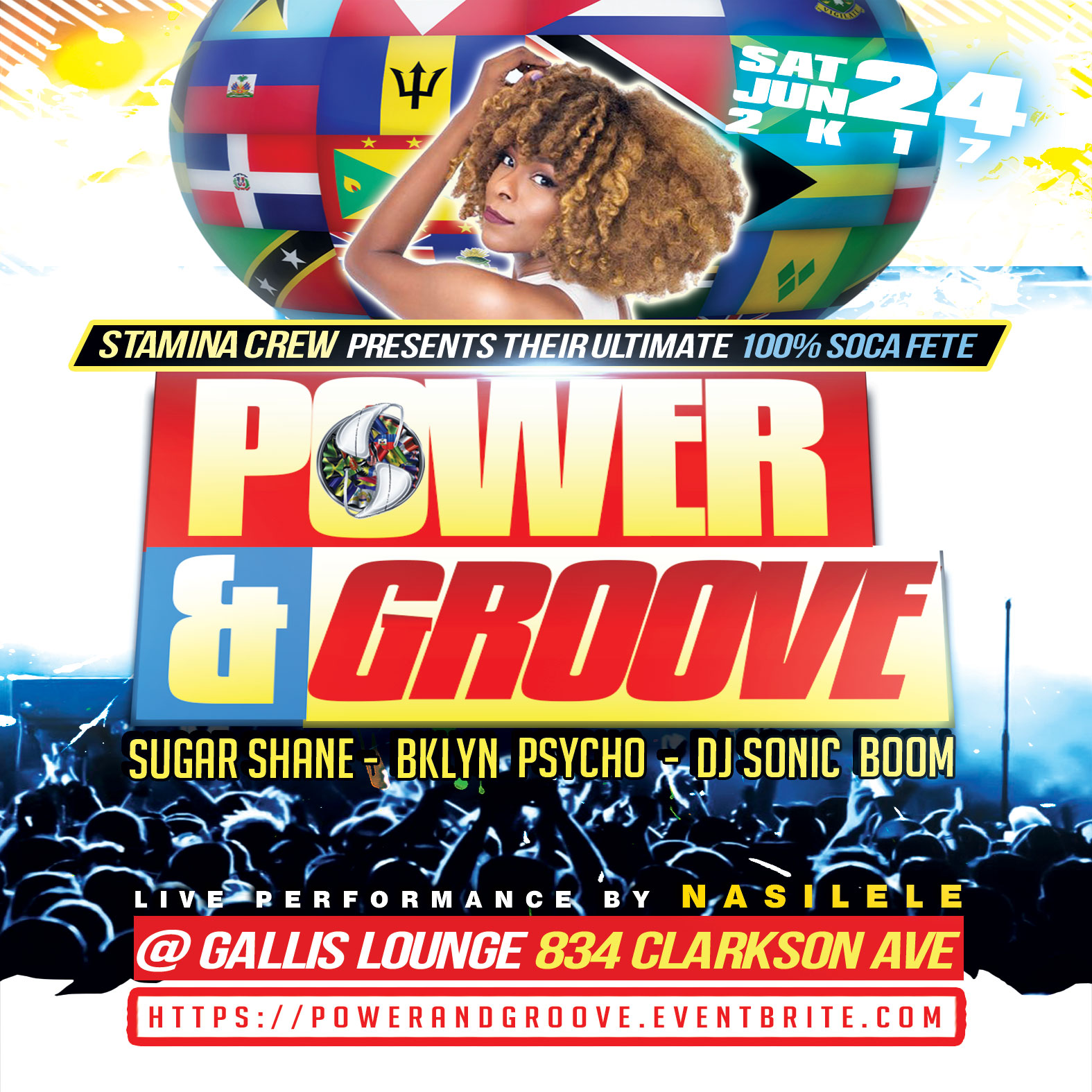 Get Ready for a Night of 100% SOCA!!
Stamina Crew brings you the "Power and Groove" Soca fete. Your DJs for the evening will be the Viking DJ Sugar Shane, Stamina Crew owns DJ Bklyn Psycho and from Bad Company DJ Sonic Boom. Each DJ will be on the set for 2 hours spinning one hour of Sweet Sweet Groovy and one hour of energy pumping Power!!
To top it off we'll be "Packin' Vibes" with a special guest performance by Nasilele! One of Brooklyn's hottest up and coming Soca artists who brings the small island energy by way of Grenada!!
So get ready to test your whining skills to that sweet GROOVY Soca music. Then test your stamina with that POWER Soca music.
This is 21+ event. ID is a must!!!!
You can follow us on IG: STAMINA_CREW
YOUTUBE: STAMINA CREW
FACEBOOK: STAMINA CREW
ALL SALES ARE FINAL.THERE ARE NO REFUNDS FOR THIS EVENT!!