Description

What I love about Kansas City is the grit of the entrepreneurs and the energy that you feel emanating from the community. And we're bringing some of the grittiest, high performers to the Powderkeg KC stage.
Come and experience Powderkeg Pitch Night at Lifted Spirits Oct. 24th at 5:30 PM- 8:00 PM.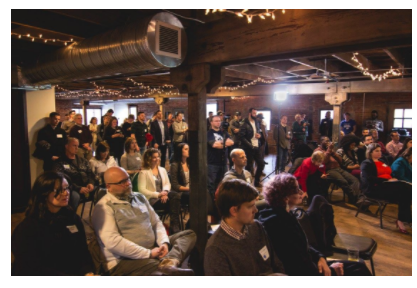 Read on to learn more about our presenters and judges...
PITCH NIGHT, SHARK-TANK STYLE
If you've never experienced a pitch night, now's your opportunity to catch 2 of the most exciting companies in the Midwest. Each startup will have just 5 minutes on stage to pitch their startup—no exceptions.
2 PRESENTING ENTREPRENEURS AND THEIR TECH COMPANIES
---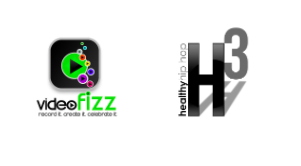 We've got a killer group of presenting entrepreneurs for you this month. Check these startup tech companies:
H3TV: an innovative program that carries a mission to empower their young audience to make positive changes to their everyday lives

VidoFizz: is an award-winning mobile app that makes it easy to create group video celebrations for any occasion!
FIRESIDE CHAT WITH A SERIAL ENTREPRENEUR
---
Matt Watson | CEO of Stackify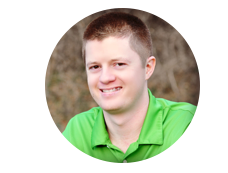 Matt Watson, is an entrepreneur and the current CEO of Stackify LLC, a technology company. In 2003, Watson co-founded and served as CTO of VinSolutions, a developer of online CRM and lead managment software for auto dealerships.In 2011, VinSolutions was sold for $135 million. Then Watson founded Stackify in January 2012 to assist software developers in troubleshooting and support with a suite of tools including Prefix and Retrace.

EXPERT ADVISORS
---
The founders will have 5 minutes of Q&A from our panel of expert advisors after each pitch, when you'll get to learn exactly how investors think and how the entrepreneurs respond on the fly. Our sharks bring diverse backgrounds and perspectives, which is sure to make for interesting questions and discussion...
Advisor #1 Lindsey Groepper | President of BLASTmedia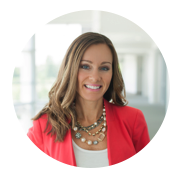 As President of BLASTmedia, Lindsey is responsible for new business development and helping oversee the strategic direction and operations of the B2B tech PR agency. Over the past decade with BLASTmedia, Lindsey has managed PR campaigns and brought key clients on board for the agency, ranging from well-funded tech start-ups to publicly traded powerhouses.
Advisor #2 Blake Miller | Partner Think Big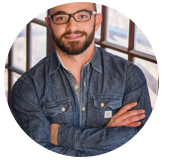 Blake Miller is a serial entrepreneur with expertise in the Internet of Things and growth marketing. He currently serves as the CEO of Homebase.AI and is a partner at Think Big Partners. Blake joined Think Big in 2009 as the Director of the Accelerator, managing the accelerator program portfolio and internal technology operations for Think Big. At Think Big, Blake has championed several new initiatives that grew out of Think Big including; the Kansas City Smart Initiative which won a 2017 Edison Innovation Award and Homebase.AI that originally started as innovation partnership between Think Big and Sunflower Development group.
Advisor #3
Bobby Burch | Editor-in-Chief of Startland News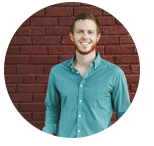 Bobby Burch is the editor-in-chief of Startland News, a digital magazine that reports on Kansas City's most creative endeavors from entrepreneurs, educators, corporations and government.
Advisor #4 Dan Kerr | Flyover Capital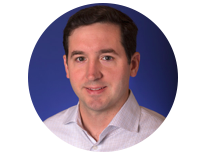 Dan brings to the Flyover team more than 10 years of financial and operational experience. He has worked at both early stage technology companies and large financial institutions. Prior to joining Flyover, he worked for UMB Financial Corporation in corporate strategy and development. He played a key role in merger and acquisition ("M&A") transactions for the company, including leading deal evaluation, financial modeling and due diligence efforts.


OUR HOST FOR THE NIGHT
---
Jay Austin | Kansas City Cultivator and Powderkeg Ambassador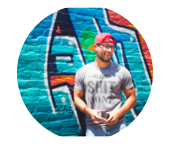 THE AGENDA
---
As always, there will be plenty of time to connect with our growing community. Here's the agenda:
5:30 - Doors open: General networking
6:00 - Pitches from 2 fast-growing Midwest companies
6:30 - Fireside chat with Matt Watson
7:00 - General Networking and Open House with Lifted Spirits
8:30 - Go home with new ideas and inspiration


LOCAL DRINKS

---
Lifted Spirits will be mixin cocktails all night and we will have some tasty local eats! This will be an OPEN bar and you must be 21+ to attend!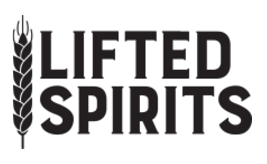 Thank you to our amazing partners who've helped make this happen: