Description

Indy's tech and startup scene has been making headlines more than usual lately. Now's your chance to see why…
Don't miss your chance to experience this epic Powderkeg Pitch Night at the Hi-Fi in Fountain Square.
It's all going down on October 26th, starting at 5:30pm. Here are the details: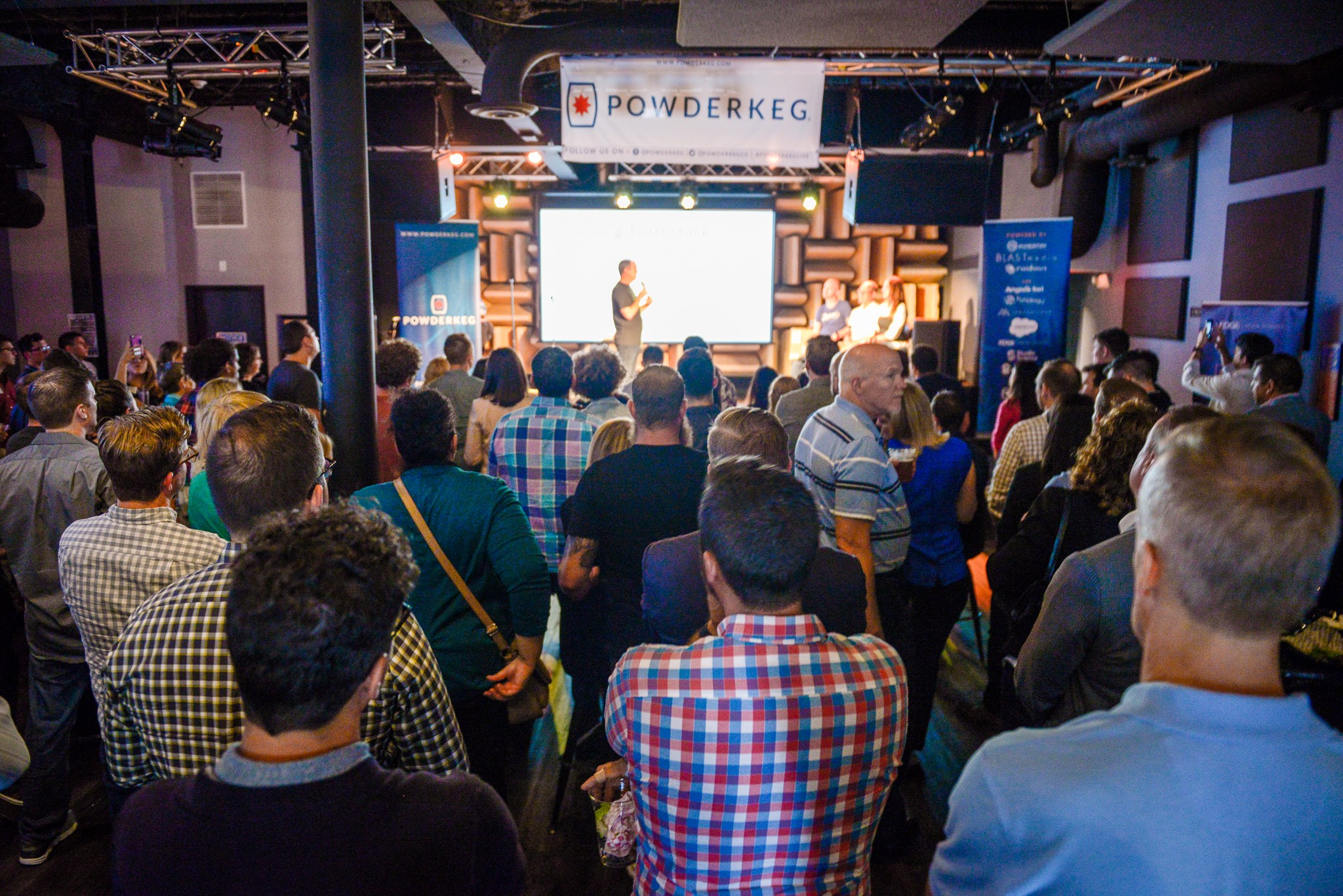 PITCH NIGHT, SHARK-TANK STYLE
If you've never experienced a Powderkeg pitch, now's your opportunity to catch 3 of the most exciting companies in the Midwest. Each startup will have just 5 minutes on stage to pitch their startup—no exceptions. It's sort of like the hit TV show Shark Tank, but without the ego and show biz.


THE ADVISORS
---
The founders will have 5 minutes of Q&A from our panel of investors and entrepreneurs after each pitch, when you'll get to learn exactly how investors think and how the founders respond on the fly. Our "sharks" bring diverse backgrounds and perspectives, which is sure to make for interesting questions and discussion...
Advisor #1: Scott Abbott | Founder, Advisor, Investor, Coach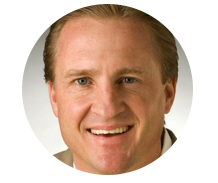 Scott is currently the Founder & Managing Partner at Straticos; Co-Founder & Managing Partner at Talevation; Advisory Partner at Quintegra, and the Creator & Facilitator of TIP-TOP Workshops.

Over his career, Scott has started, managed, purchased and sold technology companies; raised $25M+ in funding; and advised/consulted hundreds of small, midsize and Fortune 1000 corporations.

Scott is a Ernst & Young Technology Entrepreneur of The Year Finalist; a former Entrepreneur in Residence at Indiana University, and a best-selling, award-winning author of 3 work/life books.
Advisor #2:

Brandon Fischer |

VP of Research & Development at Prysm

Brandon has 20 years of experience designing and developing interactive software-based solutions for web, mobile, desktop, and large-scale video wall systems.
In 2005, Brandon founded the company Anacore... an Indianapolis-based custom software development company, turned product company in 2009. Anacore created two products: MediaStation, an interactive digital signage platform; and Synthesis, a multi-user collaboration platform.

Anacore was acquired by Silicon Valley-based, Prysm, in May 2014. Brandon now serves as General Manager of the Indianapolis office and Vice President of Research & Development at Prysm.
Advisor #3: Phillip Powell | Associate Dean of Academic Programs at Kelley School of Business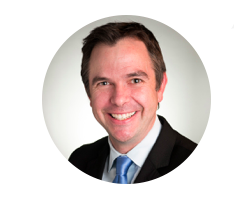 Phil Powell is Associate Dean of Academic Programs for the Kelley School of Business on the IUPUI campus. He leads the Kelley School's mission to build human capital that drives prosperity in the Indianapolis region. He is the Daniel C. Smith Faculty Fellow and a professor of business economics. After his Ph.D. from Vanderbilt, he joined the Kelley School in 1996. Before his position as associate dean, Phil was faculty chair of the residential MBA program and of online graduate programs for the Kelley School in Bloomington. Phil has coached MBA teams to aid startups in Indianapolis and also abroad in emerging economies like Botswana, Chile, and Myanmar.
3 PRESENTING ENTREPRENEURS AND THEIR TECH COMPANIES
---

Greenlight.Guru: is an eQMS platform designed exclusively for medical device companies.

Tilr: is the first algorithmic hiring solution, matching workers with local jobs in US communities and offering companies a new way to hire.


OUR HOST FOR THE NIGHT
---


Santiago Jaramillo | Founder and CEO of Emplify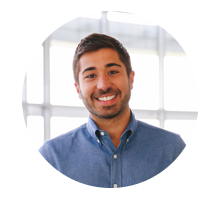 A nationally recognized expert and keynote speaker on employee engagement, Santiago Jaramillo is the co-author of Agile Engagement, an Amazon best-selling book that provides employers with a framework for measuring employee engagement and achieving unprecedented business value.
As the Founder and CEO of Emplify, Santiago leads a team of engagement experts in their mission to provide more reliable employee engagement insights for better decision making.

Santiago has spoken to and trained thousands of CEOs and HR leaders across small, mid-market, and Fortune 500 companies on the importance and business value of employee engagement.

In 2013, Santiago was named to Inc. magazine's "30 Under 30" list and was also invited to the White House for recognition of his entrepreneurial contributions through the Champions of Change program.
FIRESIDE CHAT
---
Bill Liao | Entrepreneur, Diplomat, and Investor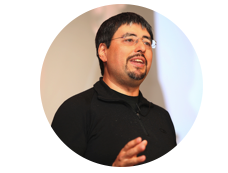 Social entrepreneur, Diplomat, investor, entrepreneur, business mentor, speaker and author, Chinese Australian Bill Liao co-founded the business social network service XING and is a venture partner at SOS Ventures, a global venture capital firm and investment management firm. Bill is a special diplomatic envoy for St Kitts and Nevis for sustainable development and the environment. He is also the founder of WeForest.org, an international not-for-profit organisation combating global warming in the most natural way possible by sustainably and holistically reforesting previously degraded land - the organisation is approaching planting it's 4.5 millionth tree. Bill is also the Co-Founder of the Coder Dojo movement to assist young people to learn how to program which is now part of the Raspberry Pi Foundation. (CoderDojo Indiana, an initiative of TechPoint Foundation for Youth has brought Bill to Indianapolis).
THE AGENDA
---
As always, there will be plenty of time to connect with our growing community. Here's the agenda:
5:30 — Doors open: general networking
6:00 — Pitches from 3 fast-growing Midwest companies
7:00 PM — General networking and Open House with The Hi-Fi
8:00 PM — Go out and celebrate
LOCAL FOOD AND DRINK
---
Do you think we'd let you go hungry? No way!
Think we would let you go hungry? We got you. Get your full from our great local partners at Nameless Catering, with their tasty eats! We are going to have access to the Hi-F's fully stocked bar, this will be a cash bar and a +21 event!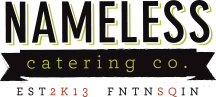 This is going to be huge! But tickets won't last...RSVP to reserve your spot now.


MADE POSSIBLE BY OUR AMAZING PARTNERS: