Description

The tech industry has much to celebrate; it has brought us self-driving cars, A.I., and beer technology that fills cups from the bottom up. But when it comes to racial and gender diversity, we have some work to do.
This month we will be bringing focus, attention, and awareness to the needs of women and inclusivity in tech in Indianapolis.
Join us September 27th at The Athenaeum from 5:30 PM to celebrate the success of the tech community.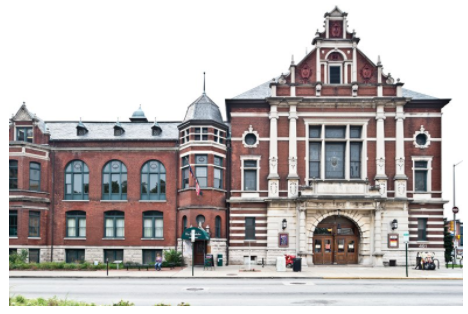 PITCH NIGHT, SHARK-TANK STYLE
If you've never experienced a Powderkeg pitch, now's your opportunity to catch 3 of the most exciting companies in the Midwest founded by women. Each startup will have just 5 minutes on stage to pitch their startup—no exceptions. It's sort of like the hit TV show Shark Tank, but without the ego and show biz.
THE ADVISORS & PANELISTS
---
The founders will have 5 minutes of Q&A from our panel of investors and entrepreneurs after each pitch, when you'll get to learn exactly how investors think and how the founders respond on the fly. Our "sharks" bring diverse backgrounds and perspectives, which is sure to make for interesting questions and discussion...
Advisor #1: Jen Handley | Co-founder and Co-President of Fizziology, Co-founder of The Hatch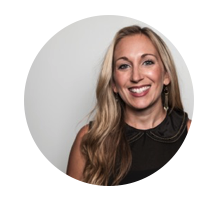 Jen Handley's background in analytics and passion for all things creative have led her to question everything and innovate always.
As co-creator of Fizziology, Jen developed Fizziology's methodology and continues to innovate on its data technology and product offerings - a system that changes in real-time as the world of social media evolves.

She's created new ways to measure audiences for entertainment and brands and turns insights into creative strategies that reach these audiences. Jen has been featured in The Wall Street Journal, Fast Company, Forbes, AdWeek, The New York Times and The Today Show.

As Jen loves to study people, she realized that the needs of the work environment were rapidly changing. This insight coupled with her lifelong passion for art led her to co-found The Hatch.
Advisor #2: Santiago Jaramillo | Founder and CEO of Emplify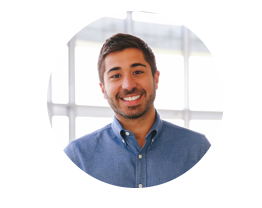 A nationally recognized expert and keynote speaker on employee engagement, Santiago Jaramillo is the co-author of Agile Engagement, an Amazon best-selling book that provides employers with a framework for measuring employee engagement and achieving unprecedented business value.
As the Founder and CEO of Emplify, Santiago leads a team of engagement experts in their mission to provide more reliable employee engagement insights for better decision making.

Santiago has spoken to and trained thousands of CEOs and HR leaders across small, mid-market, and Fortune 500 companies on the importance and business value of employee engagement.

In 2013, Santiago was named to Inc. magazine's "30 Under 30" list and was also invited to the White House for recognition of his entrepreneurial contributions through the Champions of Change program.
Advisor #3: Danielle McDowell | Executive Director of the Speak Easy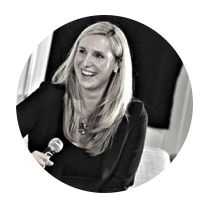 Danielle is an energetic, results driven leader with a passion for bringing new ideas to market in the high-tech startup space.
She is a seasoned entrepreneur with a track record of bringing business ideas from concept to reality and driving growth into enterprise stage.

McDowell is now a an entrepreneurial advocate and community liaison for the Speak Easy, a not-for-profit organization designed to allow entrepreneurs to create, collaborate, and learn.
Advisor #4 Jeb Banner | CEO and Founder of SmallBox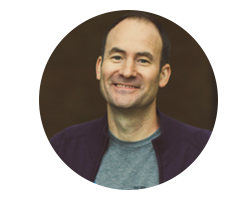 Jeb Banner is CEO and co-founder of SmallBox an Indianapolis based creative consultancy founded in 2006 as well as CEO and co-founder of Boardable, a board management software company founded in 2016 .
He graduated Indiana University Bloomington in 1996. Jeb is the founder of Musical Family Tree, a nonprofit dedicated to spreading Indiana music, as well as a co-founder and past chair of the Speak Easy, an entrepreneurial co-working non-profit located in Indianapolis.

Along the way Jeb has co-founded or invested in a number of other Indianapolis based businesses.

Jeb lives on the north side of Indianapolis with his wife Jenny and their three lovely daughters. In his spare time he collects vinyl records, records music and cooks as much as possible.
3 PRESENTING ENTREPRENEURS AND THEIR TECH COMPANIES
---

SnapShyft: is a mobile application platform that connects food & beverage establishments with qualified industry professionals anywhere, anytime, on-demand.

Mixtroz: is a technology that drives live event attendees from the digital space (mobile phone) to physical space in real time while collecting data.

Cloverleaf: builds great teams using assessment and other employee data to provide insight into the right people in the right roles for increased team productivity.
OUR HOST and MODERATOR FOR THE NIGHT

---


Kristen Cooper | CEO and Founder of The Startup Ladies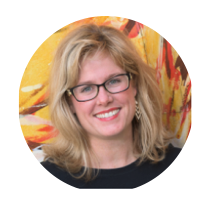 Kristen Cooper is the CEO and Founder of The Startup Ladies. The Startup Ladies identify, educate, connect and increase investment in women entrepreneurs starting up scalable businesses. Founded in 2014 by Cooper, the membership organization hosts programming for budding entrepreneurs and first-time investors. The Startup Ladies believe that diversity is a competitive advantage. Anyone (men included) who has a passion for startups and investing is invited to become a member and participate in their programs and events.
THE AGENDA
---
As always, there will be plenty of time to connect with our growing community. Here's the agenda:
5:30 — Doors open: general networking
6:00 — Pitches from 3 fast-growing Midwest companies founded by women
7:00 PM — General networking and Open House with The Athenaeum
8:00 PM — Doors close and go home with new ideas
LOCAL FOOD AND DRINK

---
Do you think we'd let you go hungry? No way!
Think we would let you go hungry? We got you. Get your full from our great local partners at Nameless Catering, with their tasty eats! We will have awesome local beer provided by Upland all night! If beer is not your thing, the Athenaeum will have a cash bar available.

This is going to be huge! But tickets won't last...RSVP to reserve your spot now.


MADE POSSIBLE BY OUR AMAZING PARTNERS: