Join our Pout Pro, Samuel Ray, for a 7-Week Virtual Course focusing on Creative Artistry + Influencer Marketing!
About this event
This series of Zoom Workshops will be taught by Pout's Pro Artist, Samuel Ray! This 7 week course is perfect for advance skill level artists, but all skill levels are welcome! First class begins July 27th and takes place each Tuesday night until September 14th.
Each week, Samuel Ray will focus on a specific topic & look and do a live "show and teach" demonstration on himself for the class. You will be able to follow along in real time with the demo and ask questions via the "chat" portion of the ZOOM.
In this course, Samuel Ray will break down all aspects of creative makeup artistry. He will also offer tips & insights on influencer marketing.
In the last week of the course, there will be a Final Project where Samuel Ray will select a winner & they will be awarded a GRAND PRIZE!
WHAT YOU GET:
- Access to a LIVE weekly interactive Zoom course with Samuel Ray and fellow students
- Makeup Goodie bag of products to incorporate in your kit curated by Samuel Ray
- Pout Pro Artistry Handbook curated by Samuel Ray
- Certificate of Completion signed by Samuel Ray
WHAT YOU NEED TO BRING FOR YOUR KIT:
Please note each student is responsible to provide their own supplies for each class as well as more specific items depending on the lesson (a list of class-specific supplies will be sent to all students prior to the start of the course).
Products needed for every week include:
- Towel
- Mascara
- Scissors
- Tweezers
- False Eyelashes
- Eyelash glue
- Black or Brown Eyeliner Pencil
- Variety of Face and Eyeshadow Brushes
- Beauty Sponge
- 99% Alcohol
- Makeup wipes
- Translucent powder
- Palette/Spatula
- Pencil sharpener
- Blush
- Bronzer
** A full breakdown of supplies needed for each class will be sent out prior to the start of the course**
LOCATION:
ZOOM!
SCHEDULE:
Classes will be once a week - Every Tuesday from 6 pm to 8:30pm PST via Zoom
*If you are unable to attend the entirety of a class, you must email samuelraycourse@gmail.com prior to class in order to be excused early*
With reserving your spot in this course, you are expected to attend every class, otherwise you risk not receiving your Certificate of Completion.
CLASS RUNDOWN (varies by class):
6 - 6:15pm PST | INTRODUCTION & SUMMARY OF WEEKLY SUBJECT
6:15 - 8:15pm PST | INTERACTIVE DEMO / DETAILED LESSON
8:15 - 8:30pm PST | WRAP UP LECTURE + HOMEWORK ASSIGNMENT
**note: class duration will be anywhere between 1.5-3 hours each week, depending on the lesson**
HOMEWORK:
At the end of each class session, Samuel Ray will assign an optional homework assignment for you to practice what you learned in the lesson that week. You will email your homework to samuelraycourse@gmail.com once completed.
COURSE SCHEDULE BREAKDOWN BY WEEK:
Week 1 | JULY 27 - BEAUTY BASICS WEEK
Week 2 | AUGUST 3 - EVERYDAY MAKEUP
Week 3 | AUGUST 10 - INFLUENCER MARKETING, BRAND COMMUNICATION, HASHTAGGING, PEAK HOURS ON PROFILES
**NOTE: NO CLASS AUGUST 17 **
Week 4 | AUGUST 24 - TIKTOK/SELFIE (SOCIAL POSTS), EDITING
Week 5 | AUGUST 31- INSTA-WORTHY EYE
Week 6 | SEPTEMBER 7 - MIXED MEDIUMS LOOK
Week 7 | SEPTEMBER 14 - FINAL PROJECT
PAYMENT:
We have two ticket tiers available:
Tier 1: $799 ticket - Covers Full Tuition
Tier 2: $100 installment plan - Your $100 holds your seat and you are responsible for paying the remainder of the balance ($99.86/week plus processing fees) each week prior to joining the class. First payment due on July 13, last payment due on August 31st (no payment due 8/17). **with this tier you must pay your first two weeks worth of installments in order to receive your goodie bag + handbook**
*Please note: regardless of tier, you will be subject to processing fees as payments are made through a third party (not Pout or Samuel Ray). Thank you in advance for your understanding.*
Unfortunately, no refunds are allowed unless Pout and/or Samuel Ray cancel the course.
ATTENDANCE:
In order to receive a Certificate of Completion, you MUST attend all 7 classes. If you miss a class, you will unfortunately be unable to complete the course.
Seats are limited, so reserve your spot today!
DISCLAIMERS:
- DUE TO THE CLASS SIZE, STUDENTS WILL BE BE MUTED DURING THE ZOOM CLASS.
- WITH YOUR GOODIE BAG, YOU WILL RECEIVE A HANDBOOK. IT IS UP TO YOU TO TAKE NOTES THROUGHOUT THE COURSE + BALANCE YOUR NOTE-TAKING WITH FOLLOWING THE MAKEUP DEMONSTRATION.
- WE WILL NOT ALLOW STUDENTS TO RECORD THE COURSE.
- IF YOU CONSIDERING PURCHASING A TICKET AND ARE INTERNATIONAL PLEASE NOTE THE CLASS TIME (6 pm - 8:30 pm PST)
- IF YOU ARE INTERNATIONAL, WE WILL TRY OUR BEST TO SHIP YOUR GOODIE BAG TO YOU; HOWEVER, WE CANNOT GUARANTEE SHIP TIMES DUE TO COVID-19. AHEAD OF PURCHASING YOUR TICKET, PLEASE REACH OUT TO WORKSHOPS@POUTBEAUTYBAR.COM DIRECTLY SO WE CAN RESEARCH SHIPPING INFO FOR YOU.
- THE CERTIFICATE OF COMPLETION THAT IS AWARDED AT THE END OF THE COURSE IS NOT A VALID COSMETOLOGY/ESTHETICIAN LICENSE
****************************************************************************
Highlights of Samuel Ray's Artistry!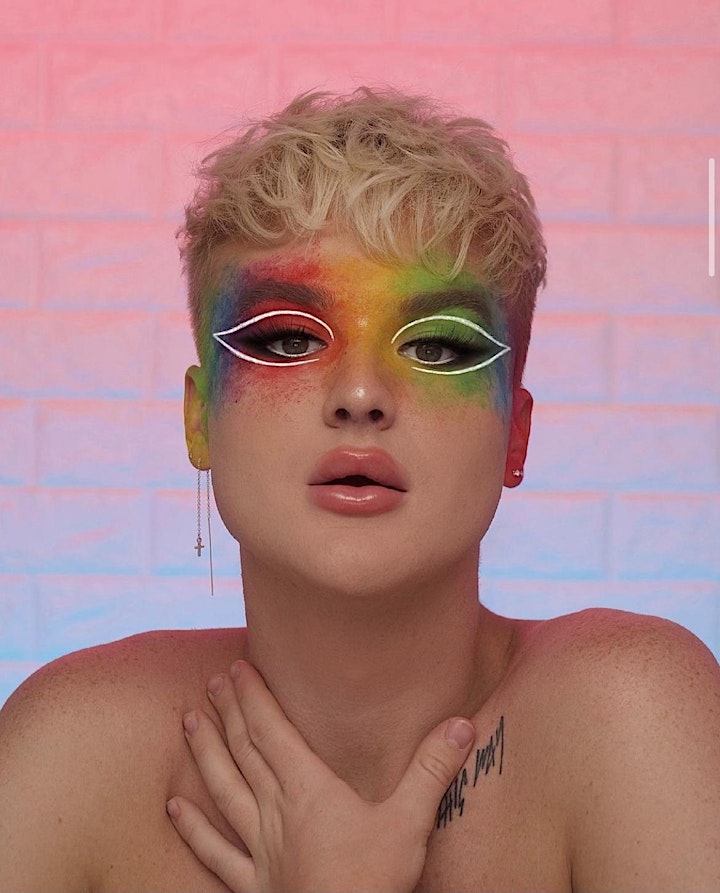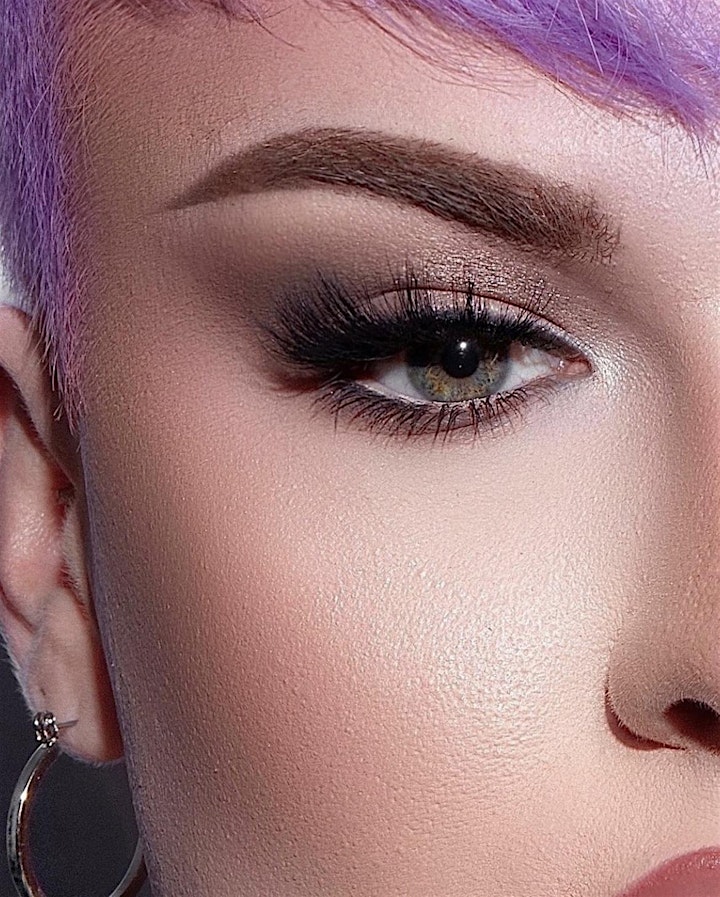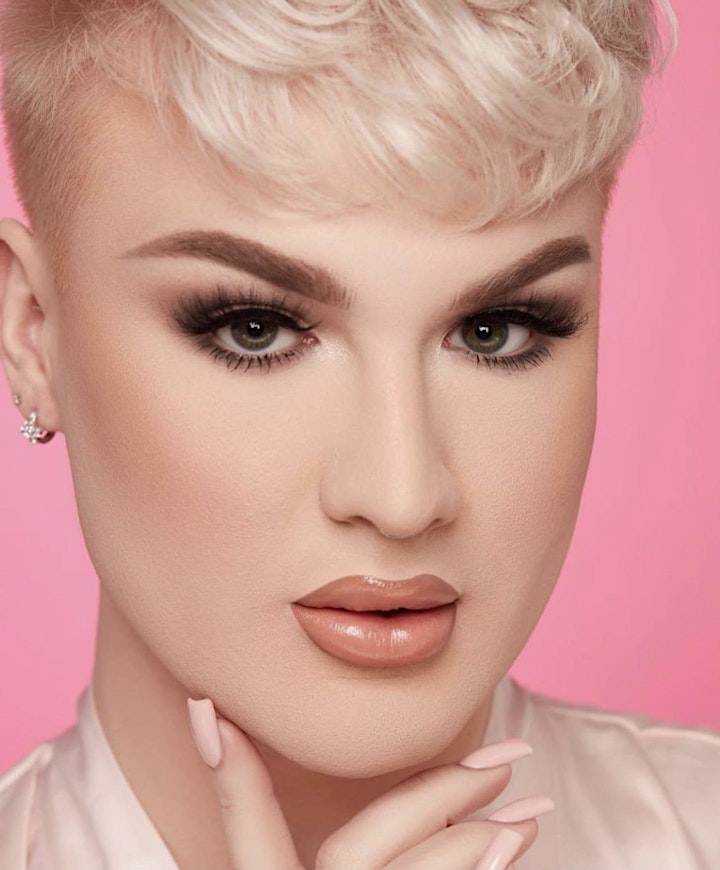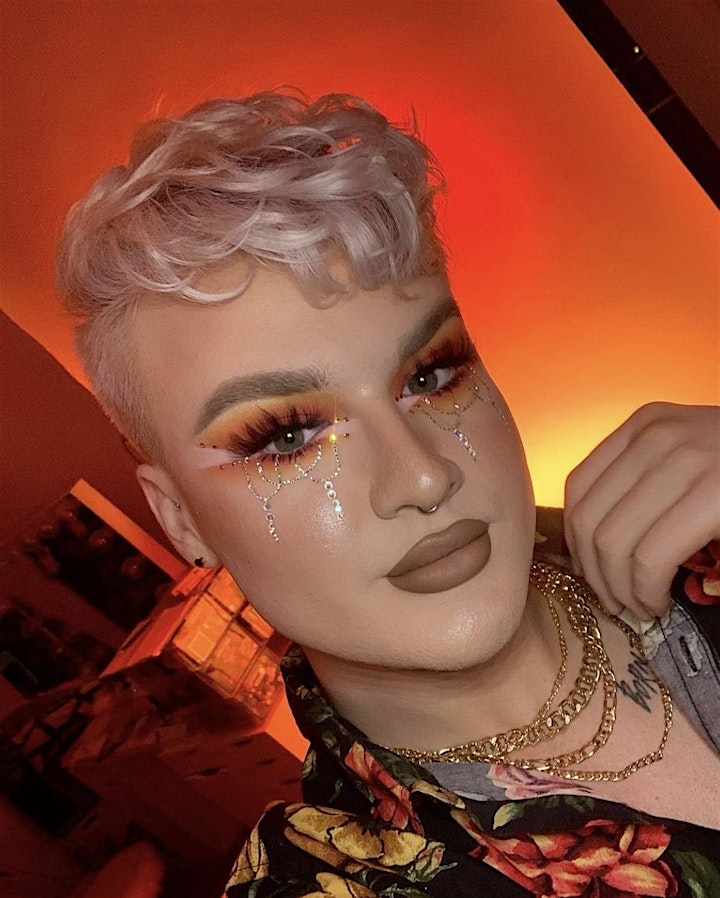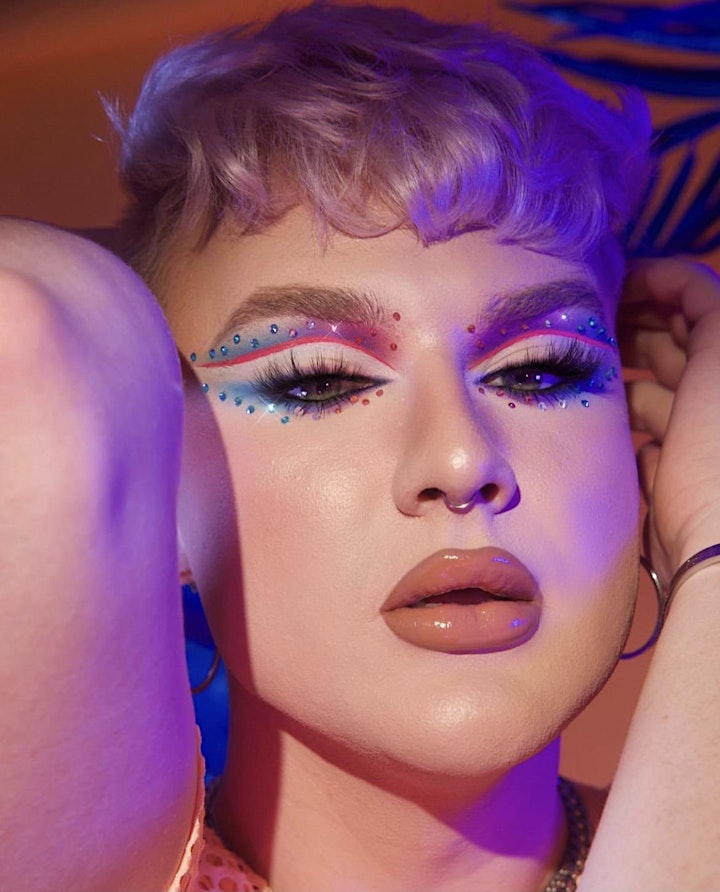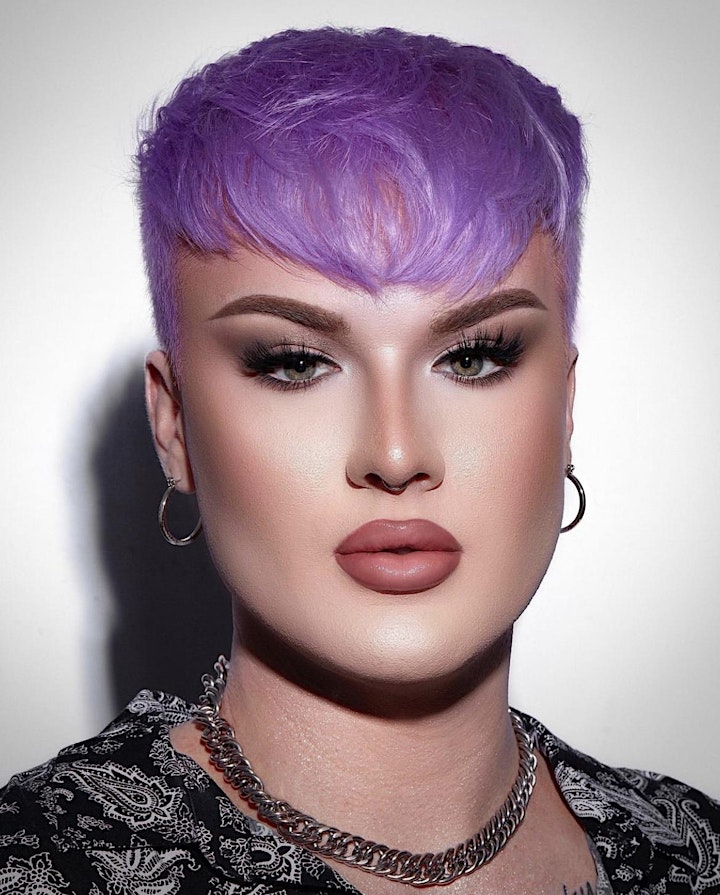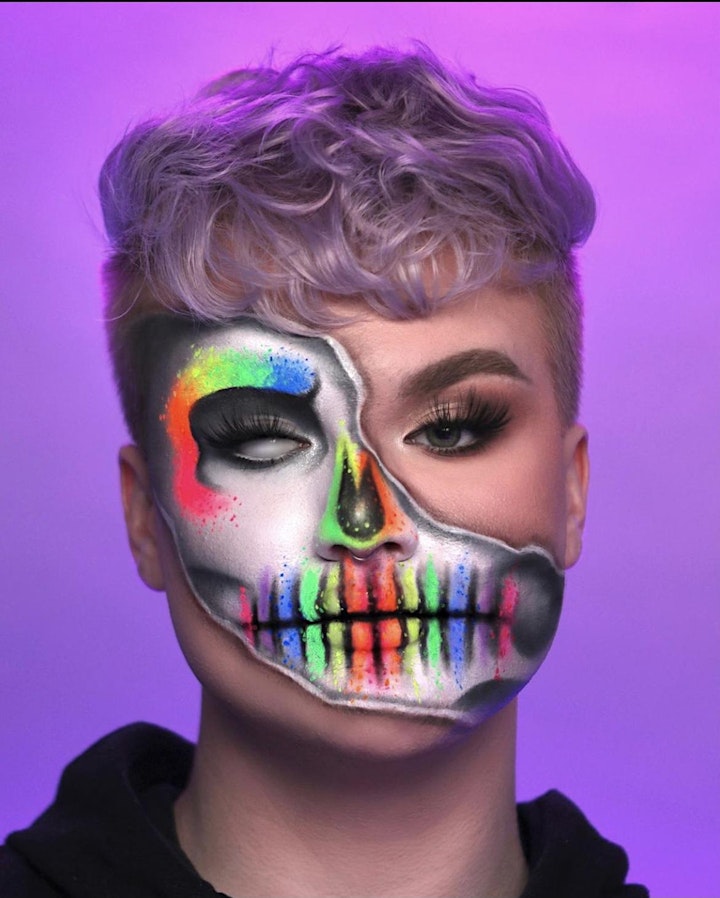 Date and time
Location
Refund policy