POUND®️ is a cardio jam session inspired by the contagious, energizing and powerful fun of playing the drums.
About this event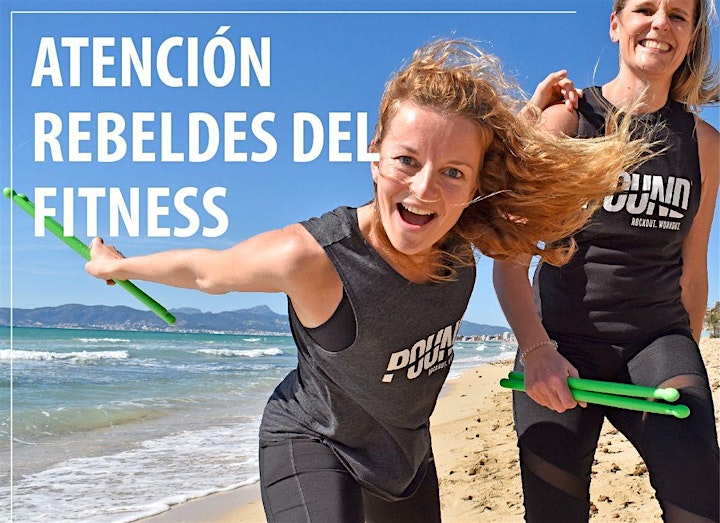 Instead of listening to music, you become music in this exhilarating full-body exercise that combines cardio, conditioning and strength training with movements inspired by Yoga and Pilates.
With Ripstix®️, the lightweight drumsticks specially designed for exercise, POUND®️ transforms percussion into an incredibly effective way to exercise.
Designed for all fitness levels and easy to modify, POUND®️ offers the perfect atmosphere to break free, fill with energy, improve health! And rock it! POUND®️, the alternative vibe and welcoming philosophy is attractive to women and men of all ages and abilities.
FIRST CLASS FOR FREE! CONTACT US FOR MORE INFORMATION:
POUND®️ es una jam session de cardio inspirada en la contagiosa, energizante y potente diversión de tocar la batería.
En lugar de escuchar música, te conviertes en música en este estimulante ejercicio de cuerpo entero que combina entrenamiento cardio, acondicionamiento y de fuerza con movimientos inspirados en yoga y Pilates.
Con Ripstix®️, las baquetas livianas especialmente diseñadas para ejercitar, POUND®️ transforma la percusión en una forma increíblemente efectiva de ejercitarse.
Diseñada para todos los niveles de aptitud física y fácil de modificar, POUND®️ ofrece la atmósfera perfecta para liberarse, llenarse de energía, mejorar la salud !y rockearla! POUND's®️ la onda alternativa y la filosofía acogedora es atractiva para mujeres y hombres de todas las edades y capacidades.
PRUEBA GRATUITA ! CONTACTENOS PARA MAS INFORMACIÒN: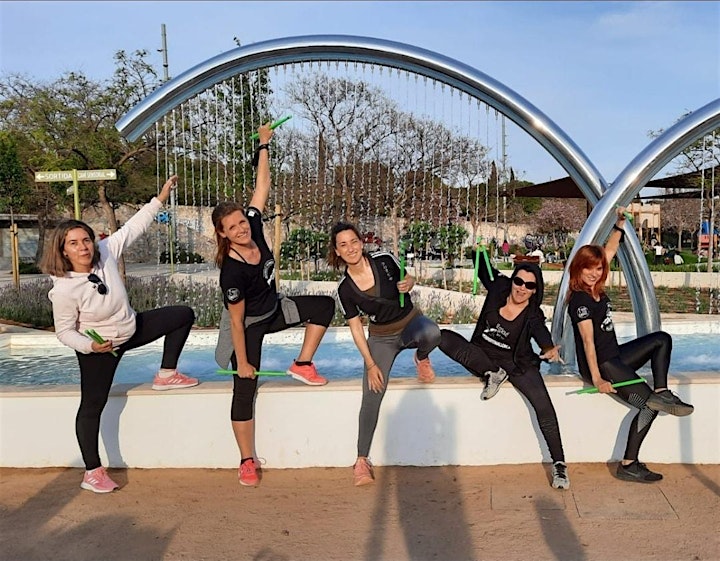 POUND® ist eine Kardio-Jam-Session, die von dem ansteckenden, energiegeladenen und kraftvollen Rhythmus des Schlagzeug Spielens inspiriert wurde . Anstatt Musik zu hören, werden Sie selbst zur Musik in dieser aufregenden Ganzkörperübung, welche Kardio-, Konditions- und Krafttraining mit Bewegungen kombiniert, die auf Yoga und Pilates Techniken basieren.
Das Training mit den Ripstix®,den leichten, giftgrünen Drumsticks, die speziell für das Training entwickelt wurden, verwandelt sich jede POUND® Jam Session in ein unglaublich effektives Ganzkörpertraining.
POUND® wurde für alle Fitnessstufen entwickelt und ist für jeden einfach und individuell anpassbar. Perfekt um sich zu vom Stress des Alltags zu befreien, Energie zu tanken, die Gesundheit und Fitness zu verbessern! POUND®️ ist sowohl für Frauen als auch für Männer jeden Alters und jedes Fitness-Levels geeignet.
SCHNUPPERSTUNDE GRATIS! KONTAKTIERE UNS GERNE FÜR WEITERE INFORMATIONEN: