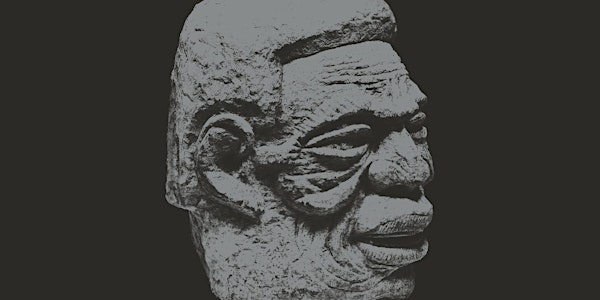 PÒTOPRENS: The Urban Artists of Port–au–Prince Reception
Event Information
Location
The Museum of Contemporary Art North Miami
770 NE 125th St
Miami, FL 33161
Description
Exhibition on view April 23 – August 11, 2019
In conjunction with Haitian Heritage Month, the Museum of Contemporary Art North Miami (MOCA) will display "PÒTOPRENS: The Urban Artists of Port-au-Prince" which brings together the work of over 20 artists working in the Haitian capital. The exhibition, on view April 23 to August 11, 2019, highlights Port-au-Prince's many diverse centers of cultural production, informal street life, religious heritage and mythologies to create a compelling portrait of a historically significant and intensely complex city in flux.
Co-curated by Haitian-American artist and curator Edouard Duval-Carrié and British artist and curator Leah Gordon, and organized by Pioneer Works Founding Artistic Director Gabriel Florenz with special advisor Jean-Daniel Lafontant. PÒTOPRENS is a large-scale exhibition of sculptures, photographs, and films, accompanied by a recreated Port-au-Prince barbershop as well as extensive public programming. The entire exhibition is depicted in the native Haitian tongue Creole.
Port-au-Prince is a polyphonic city declaring its cultural history via multiple voices. Representing one of the most vibrant and creative cities in the Caribbean, PÒTOPRENS is not simply a survey show, nor is it a comprehensive snapshot of contemporary Haitian art. It is an exhibition that uses the city of Port-au-Prince as a lens through which to view the chaotic intersections of history, music, politics, religion, magic, architecture, art, and literature— to enable the viewer to reflect upon the past and speculate about the future of this vital city and its country.
The exhibition presents a diverse group of sculptures including sequined Vodou flags, stone and wood carvings, and found object assemblages, most of which have never before been seen in the United States. The sculptural installation mirrors the organization of the city itself by highlighting specific districts in Port-au-Prince where art is produced—each with its own particular subjects, forms, and materials. The neighborhood of Bel Air, situated on a hill that rises behind the remains of the Catholic Cathedral in downtown Port-au- Prince, has a rich concentration of Vodou flag artists and sequin sculptors—a tradition alleged to have originated from the royal flags and banners of Benin.
Read more on www.mocanomi.org
Date and time
Location
The Museum of Contemporary Art North Miami
770 NE 125th St
Miami, FL 33161
Refund policy