Description
The wildfires that besieged multiple communities in Northern California in early October collectively burned over 210,000 acres of land within a week. Over this period, the fires killed at least 42 people, destroyed an estimated 8,400 structures and forced 90,000 people to evacuate from their homes, making it the worst fire disaster in California history. Two weeks later, as the fires approach full containment, the long road to recovery and rebuilding begins.

To do our part, Tapestry Suppers invites you to join us for a potluck fund-raiser on Sunday, Nov 12 in Mountain View benefiting UndocuFund for Fire Relief in Sonoma County. This is a disaster relief fund spearheaded by a coalition of local immigration non-profits to directly assist undocumented victims of the Northern California fires. One hundred percent of funds will go to victim support. This video by Splinter News provides a good summary of the fund's goals.

An estimated 28,000 undocumented immigrants live and work in Sonoma County. Unlike other victims of the fires, undocumented immigrants do not qualify for assistance from the Federal Emergency Management Agency (FEMA), making them one of the most vulnerable populations in need of help for recovery from this disaster. We hope you'll join us by buying a ticket or bringing a dish to share as we come together to help a local community in need. Bring a friend or two!


---
UPDATE NOV 7 - MENU:
Dietary indicators: V = Vegetarian, VV = Vegan, GF = Gluten-free, LF = Lactose-Free

Appetizers
Vegetable Crudite platter with Red Lentil Dip (VV, GF, LF)
Lumpias/ Filipino fried beef eggrolls (LF)
Italian Cheese and Cold Cuts platter

Main Courses
Greek Gigante Beans (VV, GF, LF)
Harira/ Moroccan Lentil Stew (VV, GF, LF)
Baked Pasta (V)
Roast Chicken with Grapes, Olives and Rosemary (GF, LF)
Lamb Meatballs with Feta and Lemon (GF)

Sides (all VV, GF and LF except Lentil Salad)
Lentil Salad (V)
Carrot, Apple and Turnip Salad
Venetian Cauliflower
Burmese Rainbow Salad

Beverages and Desserts
Chocolate Cookies
Coconut Cake
Chocolate Raspberry Cake
Tiramisu
Fruit Tray
Chai
Martinelli's Apple Cider
San Pellegrino Sparkling Water


UPDATE OCT 31 - RAFFLE PRIZES: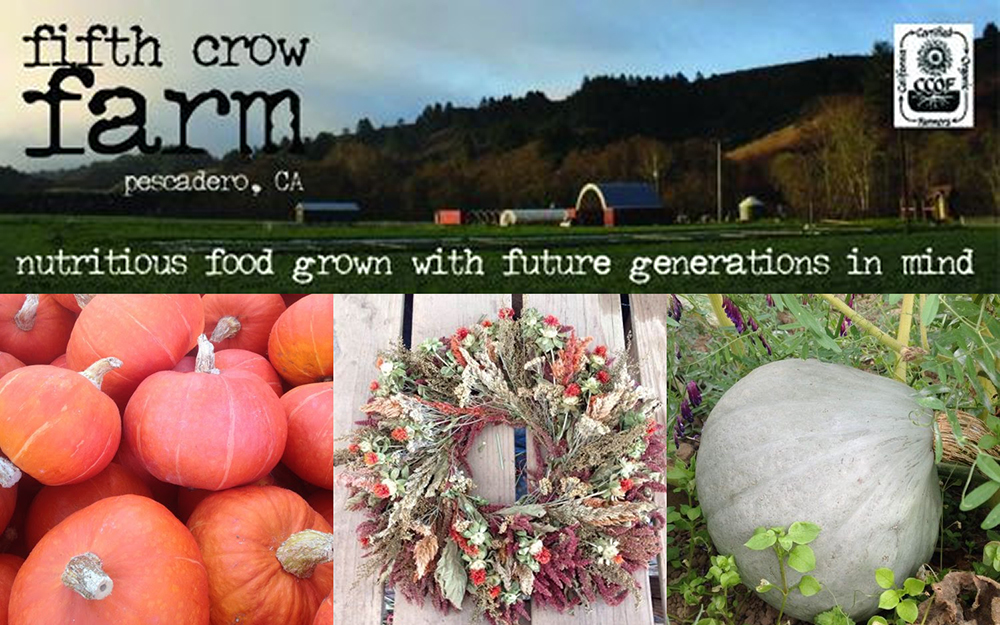 In addition to a delicious menu (more details to follow), we will be holding a raffle at the event to help raise more funds for immigrants in need. Here's what you'll stand to win:

---

ABOUT UNDOCUFUND
The UndocuFund for Fire Relief in Sonoma County will provide direct assistance to undocumented victims of the Northern California fires. Grantmakers Concerned with Immigrants and Refugees (GCIR), a national nonprofit headquartered in Sebastopol, will serve as the fiscal agent for the fund. GCIR and other partners will cover the fund's administrative costs.

In order to provide direct support to undocumented children, families, and communities affected by the fires in Sonoma County, the UndocuFund will be overseen by a local community advisory committee, including impacted undocumented immigrants, who will review assistance requests and make funding decisions. The Undocufund will provide assistance to pay for such basics as rent and groceries, among other needs. Learn more at: http://undocufund.org/about/


---
FAQs
Why are there different ticket types?
We're trying something new. You can buy a ticket to attend or contribute a dish to our gathering (for 10-12 servings). If you're interested in the latter, you'll get a link in your confirmation email for a sign-up sheet to track your contribution.

If your employer runs a Matching Gifts Program, then select that option, follow the instructions provided in your confirmation email and show us proof of program participation as your entry ticket. For the purposes of this event, all Matching Gifts contributions must be made to UndocuFund and must be a minimum of $45 (the price of general admission).

What if I want to give more than $45?

We will be collecting additional donations for UndocuFund at the potluck, so bring along your cash or checkbooks if you'd like to make a bigger contribution. GCIR has requested check donations for larger contributions as it avoids incurring credit card and Paypal service fees.


Is this event child-friendly?

Yes. Children under the age of 5 attend for free, while children between the ages of 5 and 12 can attend for a discounted rate of $30. Please write to us at hello@tapestrysuppers.org if you require discounted tickets for your party.


Is my ticket transferable?
Yes. If you are unable to attend an event you are welcome to pass this along to a friend who can take your place. Please send a note to hello@tapestrysuppers.org informing us of this change.

What's the refund policy?
For cancellations up to a week (7 days) prior to event date: 100% refund minus $3 cancellation fee.
For cancellations up to 3 days prior to event date: 50% refund minus cancellation fee.
No refunds for cancellations made less than 3 days prior to the event.

How can I contact the organizer with any questions?
Send an email to: hello@tapestrysuppers.org.