Description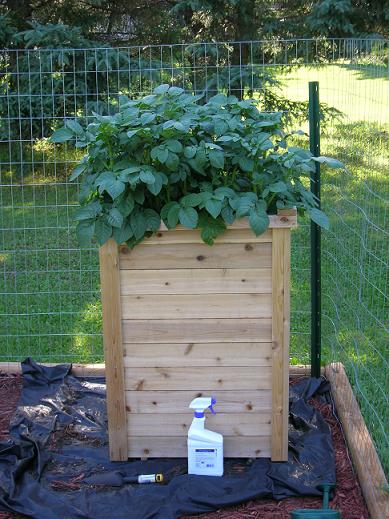 Build Your Own Potato Tower
Wanna grow your own potatoes for the year, but don't have a lot of space? This class will provide the simple solution of a potato tower. Is a space as small as 3'x3' you can grow up to 60 pounds of potatoes.
At the end of this class you will own your very own potato tower built with your very own hands, and an understanding of how to be successful with it. We use all natural cedar because it has such a resilience to the elements, lasts for years to come, and it smells great. This class is for all skill levels. Soil is not included.
You will have a couple options for soil. We will have bags of soil available for purchase. If you live in Minneapolis or St. Paul We Can Grow can deliver soil in a few weeks. Or you can provide you own.Whatever your choice, we can make arrangements the day of the class.
About the instructor. Mike Smieja is the Director of We Can Grow, a nonprofit that provides raised bed gardens to low income families in the Twin Cities. Last season Mike owned and operated Buchanan Street Farms, an urban farm in Northeast Minneapolis. Currently attending the University of Minnesota for Agriculture and Horticulture. Mike has been through the Master Gardener and Master Composter Recycler courses. Along with empowering others, Mike has a passion for food, rebuilding community, and environmental stewardship.
Special offer!
April 27-28 2013 Mike Smieja will be teaching four different projects at the Hack Factory, including raised bed garden building, potato tower building, compost bin building, and kitchen window herb garden building. Attend the whole series and receive the May Rain Barrel building class for free! ($75 value)
Scholarships
We Can Grow and the Hack Factory have partnered to provide a select amount of scholarships for low income families and individuals for each project. If you would like to apply for one please email the instructor Mike for more information at mikesmieja@gmail.com
Organizer of Potato Tower Building
Twin Cities Maker is a workshop community in Minneapolis where you can Make, Share and Learn. Our classes are open to members and non-members alike.
For more information about Twin Cities Maker, including how to become a member, check out our main website.