Description
Lead Them Home presents Train50, our 2.5-day Posture Shift course to train church leaders, ministry teams, layleaders, and family members on effective LGBT+ outreach, care, and relational skills. With over a decade of time-tested experience training over 60,000 leaders, Posture Shift meets the need for practical, tangible, specific guidance in real-life care for LGBT+ individuals and their families in your church.
Train50 builds on our flagship 2-day training, Posture Shift Intensives, by adding an additional half-day specifically for executive or senior ministry leaders to learn about Posture Shift trainer licensure for training others at-home in their own ministry contexts. If you represent a church or ministry as a pastor, elder, board member, or other approved staff member, reach out to us at info@postureshift.com after you register to learn about the licensure process, resources available to licensed trainers, and fees.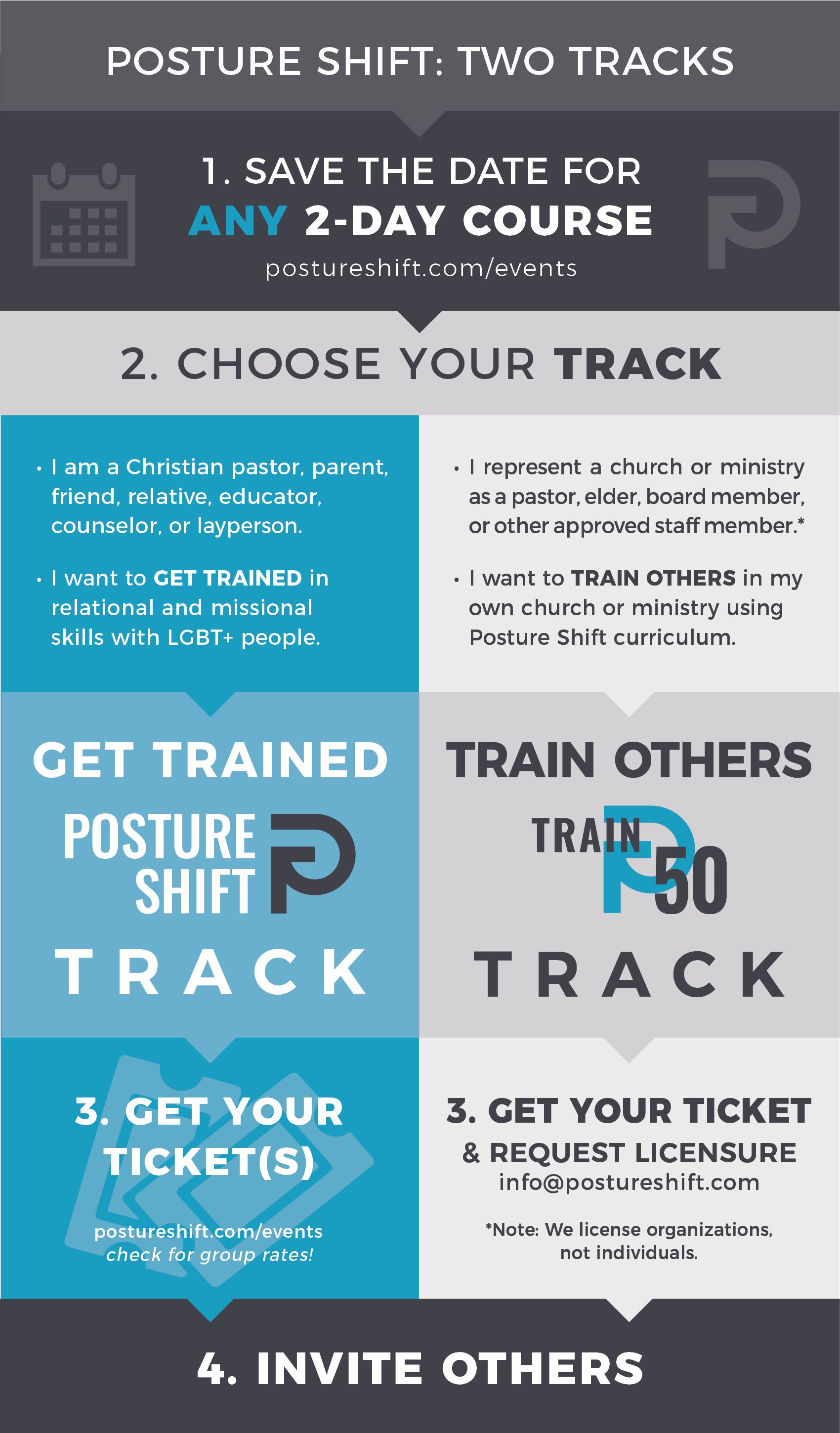 Get Trained: Attend the first two days of this course to gain relational and missional skills. Open to pastors, parents, friends, relatives, and lay persons. Simply register today and plan to be with us in Dallas on July 29 & 30.
Train Others: Attend all three days of this course to gain licensure to teach Posture Shift in your ministry. Open to pastors, elders, and church staff. After registering, reach out to us at info@postureshift.com to learn about the licensure process, resources available to licensed trainers, and fees. We only license organizations, not individuals. Licensed organizations select their own trainers. All trainers must meet the minimum training requisite of attending a 2-day Posture Shift Intensives course.
Whichever track you choose, the ticket is the same! Simply select the number of tickets you need for your group. Group discounts are available! Reach out to us at info@postureshift.com to inquire.
All Course Details: Download Informational Brochure

---
Schedule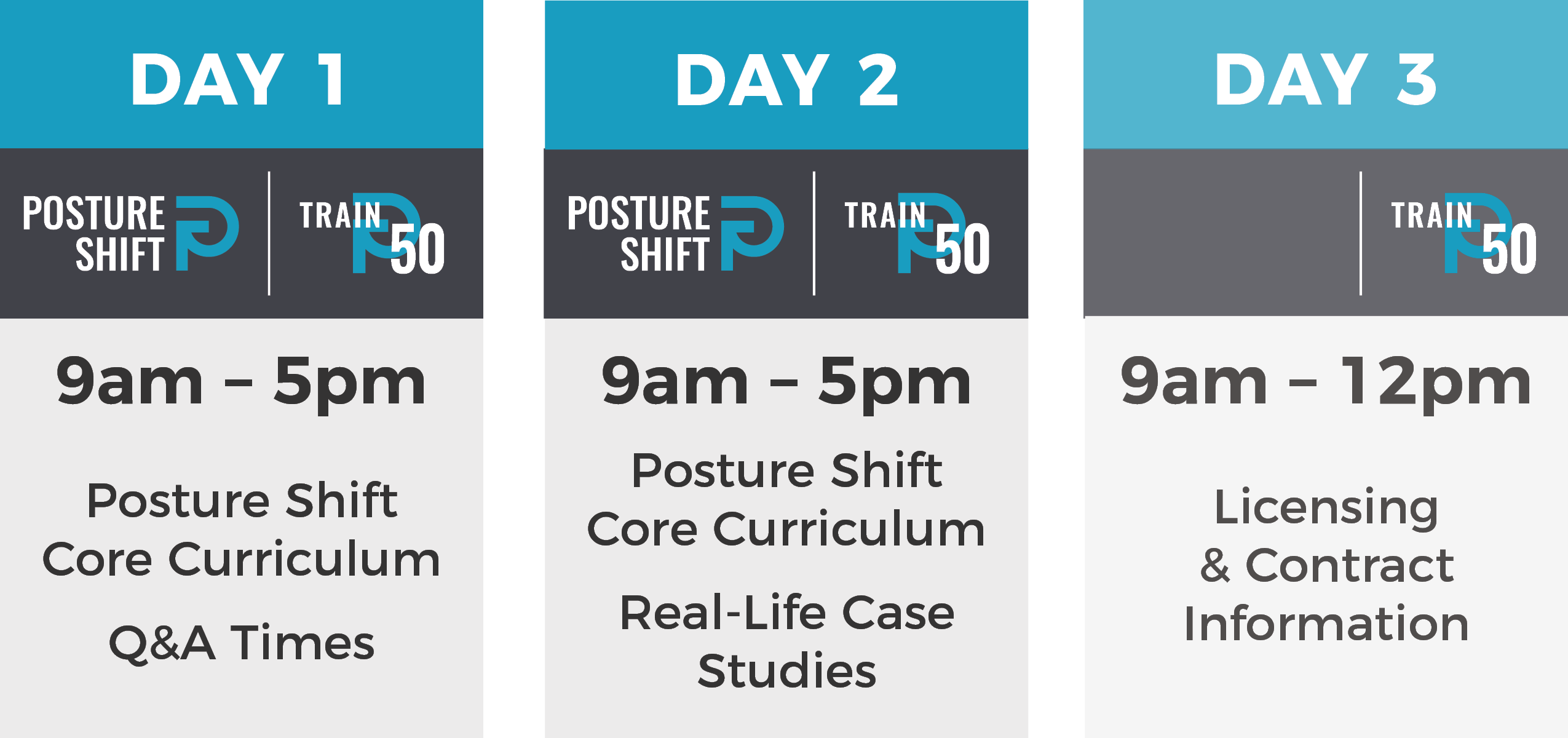 Registration Details
Check-in begins at 8:15 am (Printed or digital ticket MUST be presented)
Event commences promptly at 9:00am
Specific event location shared with paid registrants
Ticket includes lunch, beverages, and two snacks each day
---
Refund Policy
For cancellations at least 30 days in advance of your registered event, you will be refunded all except the $100 non-refundable deposit. The $100 can be fully applied toward the ticket price of a future event.
For cancellations less than 30 days prior to your registered event, there will be NO REFUNDS. You can, however, schedule to attend a future event for a $25 fee.
Please email info@postureshift.com to cancel your attendance.
To Change Participant Information
For changes in Group Attendance, please contact info@postureshift.com.
Can I bring a child with me?
There is no childcare available. Content is not suitable for children.
For further assistance, email info@postureshift.com or call (978) 212-9630.