Event Information
Refund policy
Contact the organizer to request a refund.
Eventbrite's fee is nonrefundable.
A 2-day weekend retreat for Christian SheEO's focusing on Connection, Confidence, Creativity, & Collaboration.. COMMUNITY in the Kingdom.
About this event
Save the date and register for the 2nd P.O.S.T.U.R.E Prayer Retreat! For those of you who choose to participate in the Friday night VIP retreat, you are in for a great start to the weekend experience. With limited seating, register today & note the location on the flyer for FRIDAY NIGHT ONLY:
--> Halo Salt Lounge 1152 Executive Circle, Suite 210 Cary, NC 27511 <--
Be sure to block off the entire day, because THIS will be a day where we focus on relationship with our Lord & Savior, prayer, supplication, and reconciliation in order to truly be in alignment and service. So, we won't rush this encounter.
#newskin Matthew 9:16-17
The pillars of intentional focus for the weekend are:
Connection ~ Confidence ~ Creativity ~ Collaboration
Included you will find information on our POWERFUL speakers and worship warriors, featuring National Recording Artist La'Tonya Meori! Our Emcee for the day is the dynamic Pastor Darlene Hopkins Thorne! A day planned, but also susceptible and in complete submission to God's plan, it is going to Bless 👏🏾 Our 👏🏾 Souls! ... and yes, men are welcome!
In Titus 2, the Word of God talks about responsibility and duty of the wise to teach and lead. As a part of this retreat, we are excited to present our "Wisdom Circle Tea" led by Minister La'Ticia Beatty and comprised of other wise women of God who teach, mentor, coach , and lead, including Pastor Angela Highsmith Armstrong, Pastor Michelle Jones Edelen, and Minister Kenya Wallace.
Praise & Worship all day...with powerful messages, connection, breaking bread together, and more. We can't wait!
**Interested in vendor or sponsorship opportunities, please contact theprayingsheeo@gmail.com.**
*We will follow the North Carolina CDC Guidelines for events concerning COVID-19*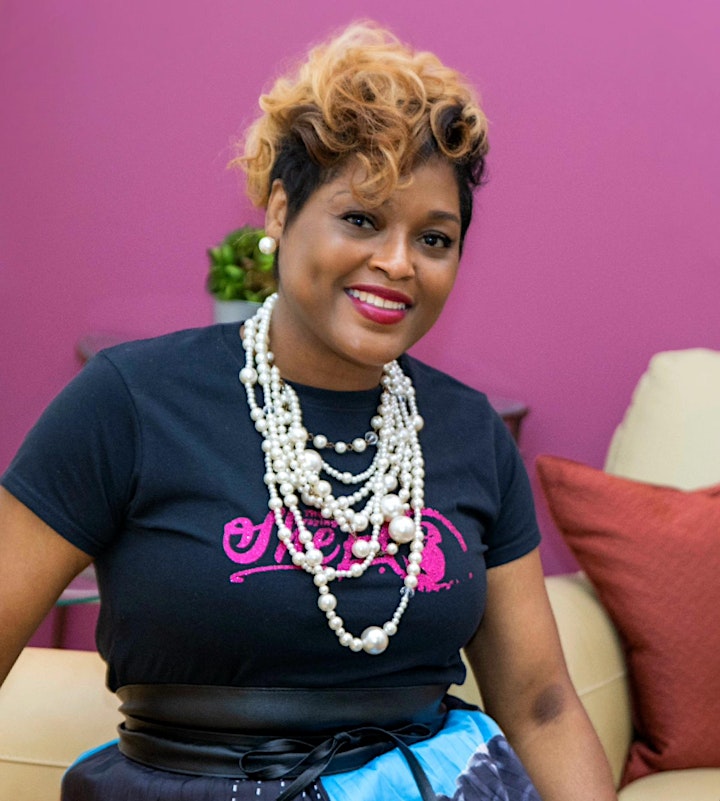 Conference Host!
Author, Money & Mindset Win Strategist and owner of Kimberly Winborne, LLC, Kimberly Hines Winborne is a Business, Communication, and Finance Consultant; a motivated entrepreneur of almost 20 years who helps entrepreneurs and aspiring entrepreneurs access and attain their next level and win through personal, professional, and financial development and resources. She uses this same model to support women in transition through her nonprofit, Beauty 180, Inc. Kimberly is the Founder of a Business Networking Group called Visionary Networking Circle and leads Triangle Entrepreneurial Leadership.  She is the proud mother of one daughter, Sophie and a proud member of Alpha Kappa Alpha Sorority, Inc.
Kimberly is a Certified Financial Education Instructor (CFEI),with a focus on family legacy. She teaches her clients how to attain financial security, overcome the debilitating cycle of debt, as well as strategies to build and sustain a solid financial foundation. She developed a program to help her clients to eliminate toxic financial habits, while learning healthy ones, known as The Debt Detox™, which is now published and available through her website kimberlywinbornellc.com.
Kimberly is the Founder of Coffee and Collaborations Media, which started as a podcast that focuses on helping entrepreneurs, leaders, and organizations build revenue through effective communication, build relationships through intentional networking, and excel in collaboration skills. As the podcast continued to grow, the company then expanded into a media company that has added a television talk show called L.O.V.E & Flow TV and other podcasts.
Kimberly is a community builder who believes that we can all attract our "tribe" instead of chasing it. She has helped to build several communities by sharing her winning strategy. Among the communities that she has helped to build, her favorite is her ministry The Praying SheE.O. This community pushed her deeper into her purpose, and she is now full steam ahead in the mission to help other business owners spread the message of Jesus Christ through their businesses.
Kimberly Winborne, #borntowin believes that entrepreneurship and education are key components of financial freedom. As a Speaker, she has a commitment to audiences to share the message that we are all born to win, as well as a passion to show them how. Her companies are founded to support communities, through business development, financial literacy, and education.
She sits on the Advisory Board of the LYA Program of the YMCA, is a SCORE mentor, a member of eWomen Network, and has served several organizations throughout the Triangle area.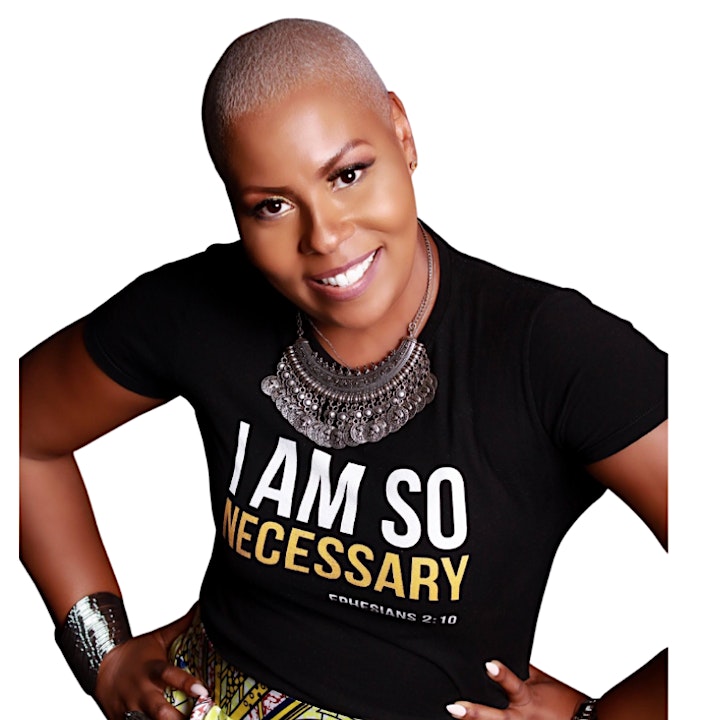 Speaker!
TINA MOORE
Confidence Coach | Author | Entrepreneur| Professional Certified Life Coach & Certified Christian Mentor
Tina Moore is a powerful speaker, teacher, motivator and supporter of emerging leaders and aspiring influencers. With over two decades of leadership experience, public speaking and most importantly real-life business experience, Tina shows up and inspires women to get out of their heads and into the spaces in life they were destined to dominate.
This trailblazer operates Apostolically, as she is a builder of great people and great movements. Tina is gifted to create tribes and build communities where people are uplifted, encouraged and inspired to be their most confident selves.
As the CEO of Tina Moore Global which is comprised of Million Dollar Confidence Coaching, the Disruptors Mentorship Circle, the Crazy, Courageous Confidence Club, the New Now Next Experience, Dance N2 Shape and Keep It Sexy Sista, Tina creates a unique way of reaching women where they and teaching them to push past barriers and embrace the best version of themselves. She is most known for her quotes, "Millions of people are waiting on you" and "You are so necessary!"
Tina is the author of "Unleash and Soar: Start Today Living Boldly & Beyond Limits" and is excited about her upcoming book "The Fight for Freedom". Tina is truly a pioneer and a disruptor of sorts that has always possessed the gift to birth and build movements that shift the lives of those assigned to her voice. She is most proud of being the mother of two of the most awesome kids she's ever met, Zamar and Gracen.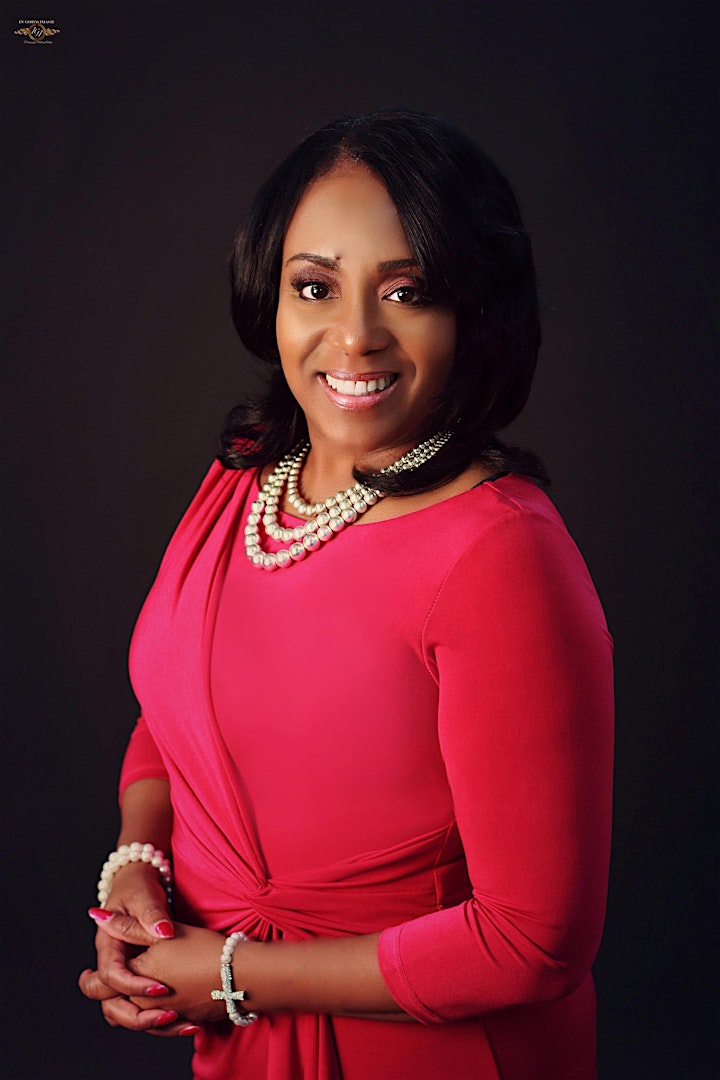 Speaker!
DR. SAUNDRA WALL WILLIAMS is the Chief Executive Officer of WMS Corporation, a professional development, consulting and training company that supports emerging and established women leaders in corporations, government, education and non-profit organizations. Dr. Saundra specializes in executive leadership mentorship and coaching. She coaches and mentor women to increase their influence, impact and income by building themselves and executing their vision.
The founder of the Vision Building Institute, Dr. Williams is an author, speaker, strategist, teacher, trainer and mentor. She is a respected authority on leadership development. She retired from her full-time job as the Sr. Vice President of the North Carolina Community College System and turned her passion for women and leadership into a prosperous enterprise. 
Dr. Williams is an Adjunct Research Professor in the Department of Educational Leadership, Policy, and Human Development at North Carolina State University where her teaching focus is Technology and Leadership.
The former Senior Vice President and Chief of Information Technology, Data, Business Intelligence, Library Systems, Distance Learning and Workforce Development for the North Carolina Community College System, the 3rd largest community college system in the world, she led the implementation of the largest computer information system in higher education in the world.
Dr. Williams is an ordained minister and a member of the College of Ordained Elders in the Full Gospel Baptist Church Fellowship International. She is the Director of the Spiritual Growth and Discipleship Division at Solid Rock Ministry International. She is also the founder of T.E.A.C.H. Ministries, an international ministry for women ministers and women in ministry leadership.
She has earned several awards during her career as a C-level leader. She was named the Houle Scholar in Adult Education, Azusa Scholar in Divinity, North Carolina State University College of Sciences Alumni of the Year, North Carolina Chief Information Officer of the Year, North Carolina's Technology Woman of the Year, NC ACHI Magazine 2018 Woman of Achievement and 2019 North Carolina State University Outstanding Black Alumni.
A published researcher and author in her professional field of technology and adult education, she has also written 3 books: The Ministry Within, I Can Have and Do It All – 7 Pillars of Complete Life Balance (release 2021), and 21 Days to Momentum. She is co-author of Woman Power: Strategies for Female Leaders, The Female Architect: How to Rebuild Your Life, The Female Factor: A Confidence Guide for Women, Baby Boomers: Secrets to Life After 50, Powerful Prayers for Purpose Filled Leaders and Entrepreneurs and You Are Enough!. Her leadership has been featured in numerous books and magazines.
Dr. Williams is a graduate of North Carolina State University with a Bachelor of Science in Mathematics, Master of Science in Applied Mathematics and Statistics, and Doctor of Education in Adult and Community College Education. She holds a Master of Divinity from Regent University. She was also awarded the Honorary Associate of Science degree from Richmond Community College. She is a certified Chief Information Officer with the State of North Carolina through the University of North Carolina at Chapel Hill, a certified Strengths Champion Certified Coach® and certified Transformation Coach.
Dr. Williams is married to Mr. Dennis O. Williams and they celebrate 30 years of marriage and have one son, Bradley.
Dr. Williams knows that the Word of God for the calling on her life and ministry comes from Matthew 6:33, "But seek first the kingdom of God and His righteousness, and all these things shall be added to you."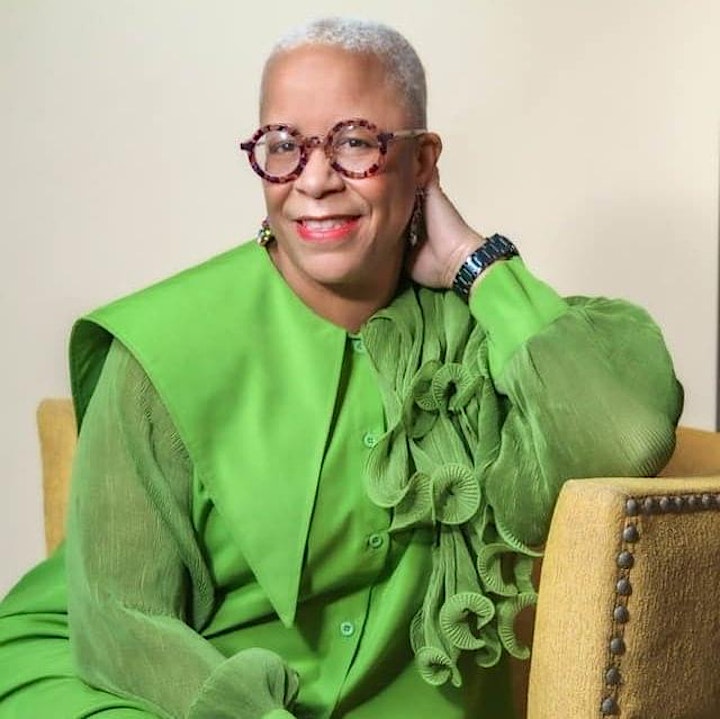 Speaker!
Meet Jocelin T. Hood McElderry! Author, Motivational Speaker, Healthcare Provider, Servant and Kingdom Benefactor. A woman that has met challenges head on and proven that the ability to win is there for anyone that will make it their mission to see beyond their challenges.
Currently she is the CEO of JTR Consulting, LLC which houses "The Finisher's Touch Concierge" and "Your Personal Touch Concierge", companies she created following a full career as a Registered Nurse in the Raleigh Durham (RDU) North Carolina area.
"Everything you're doing can be taken to another level by simply allowing us to get involved. You were built to S.O.A.R."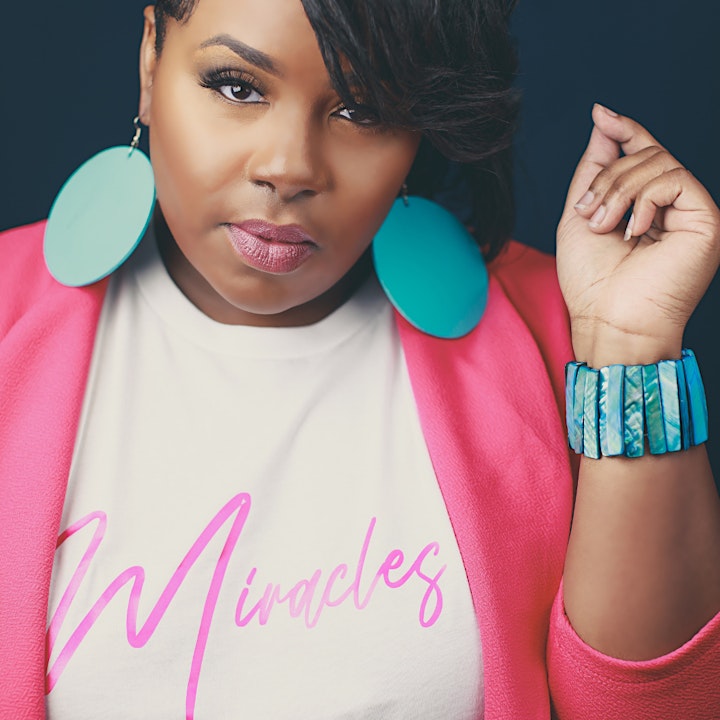 WORSHIPPER!
La'Tonya Meori
Singer| Podcast Host| Creative Designer
La'Tonya Meori is an Award-winning Gospel Artist, Podcast Host, and Fashion Curator from the city of Raleigh, NC. who has a heart for God and His people. La'Tonya has been fortunate to share the stage with many legends in music and is continuing to break barriers in several industries.
La'Tonya recently released her first album entitled "Miracles," which features her Radio BDS Chart-topping song, "Superman," which can be downloaded on all digital outlets. She is also the Podcast Host of 'The Miracles Podcast', available on various streaming platforms.
She believes that "With God, all things are possible."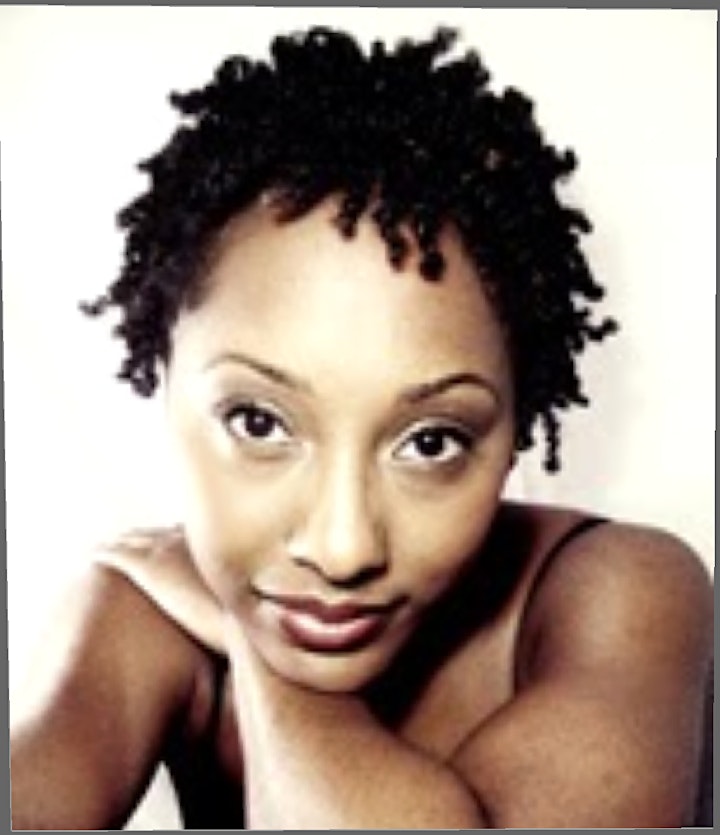 WORSHIPPER!
LITURGICAL DANCER CARI-LENN MILES!
A TALENTED DANCE INSTRUCTOR AT THE INTERNATIONAL BALLET ACADEMY OF CARY, NC SINCE 2018, THE RALEIGH SCHOOL OF BALLET SINCE 2011, THE INFINITY BALLET CONSERVATORY & INFINITY BALLET THEATRE FROM 2010-2019, THE BODEN CENTER, NEW YORK UNTIL 2009, AND THE POLICE ATHLETIC LEAGUE, NEW YORK IN 2001, CARI-LENN HAS AN EXTENSIVE RESUME OF EXPERIENCE IN THE PERFORMING ARTS.
SHE IS A CHOREOGRAPHER OF SOLO WORKS, AND HAS BEEN ABLE TO USE HER GIFT AT THE YOUTH AMERICAN GRAND PRIX SINCE 2003 AND THE 
INTERNATIONAL BALLET  COMPETITION/AMERICAN  DANCE COMPETITION IN FLORIDA IN 2018.
SHE IS A MENTOR TO MANY DANCERS, AS WELL AS A PERFORMER WHO DANCED WITH COMPANIES SUCH AS SPIRIT WINGS DANCE COMPANY IN
MARYLAND, FOOTPRINTS DANCE COMPANY IN
NEW JERSEY, AND THE AILEY SCHOOL PERFORMANCE GROUP IN NEW YORK. SHE EVEN HAD A GUEST DANCE ROLE IN THE BROADWAY VERSION OF THE LION KING.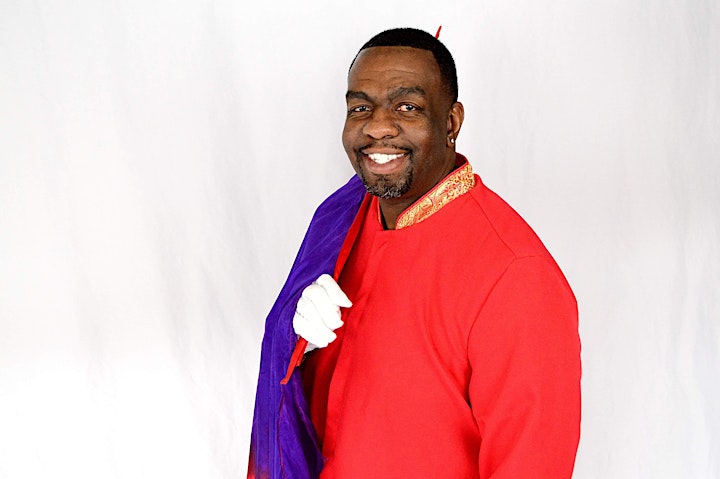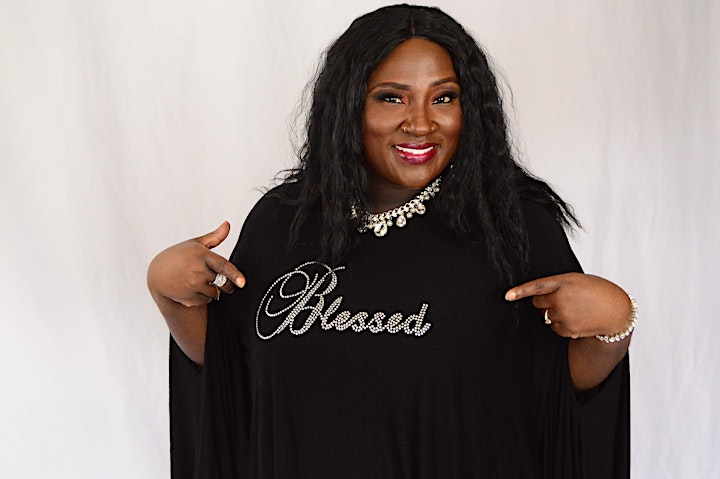 WORSHIPPER!
Stephanie Taylor is the CEO of Stephanie Taylor Global Ministries. She is a native of Pinetown, NC. She graduated from Northside High School in 1994 and attended North Carolina Central University, where she studied Social Work. She is the devoted wife and ministry partner of James O. Taylor, the proud mother of three lovely children, two bonus daughters, one son-in-love, and the grandmother to two beautiful granddaughters.
Stephanie is a minister of the gospel and psalmist and is known as a pure and authentic prophetic worship leader. She is affectionately known by her mentees as "Mother Worship" because of her loving and nurturing disposition. Stephanie fervently believes that worship saved her life and her passion for worship is convicting and contagious. Stephanie is also the founder of the prophetic worship ministry; Kingdom Sounds Worship Ministries and she serves as a worship strategist to churches and a mentor and coach to many uprising worship leaders.
In March of 2017, Stephanie Taylor birthed Faith Walkers, a daily physical and spiritual walk with God for women that includes devotion, prayer, praise, and worship. In October 2019, Stephanie released her first worship manual titled "Worship Possible: A Guide Towards Authentic Worship", and in February 2020 launched The Worship Possible Institute, a school of worship designed to Equip, Support, and Encourage worshipers to release an authentic sound to God that goes beyond the Sunday worship experience. In April 2020, Stephanie and her husband launched Sunrise Worship, an early morning virtual gathering of worshippers with a mandate to join the body of Christ through spontaneous and unscripted worship, prayer, and prophecy. Their desire is to follow the glory and to return the glory back into the homes of God's people.
Stephanie is also a Certified Personal Life Development Coach, and the founder of Heart Matters Coaching, LLC. Stephanie walks alongside her clients as they journey towards overcoming life's issues and challenges and equips them with the necessary tools to thrive within their family, marital, business, and ministry relationships.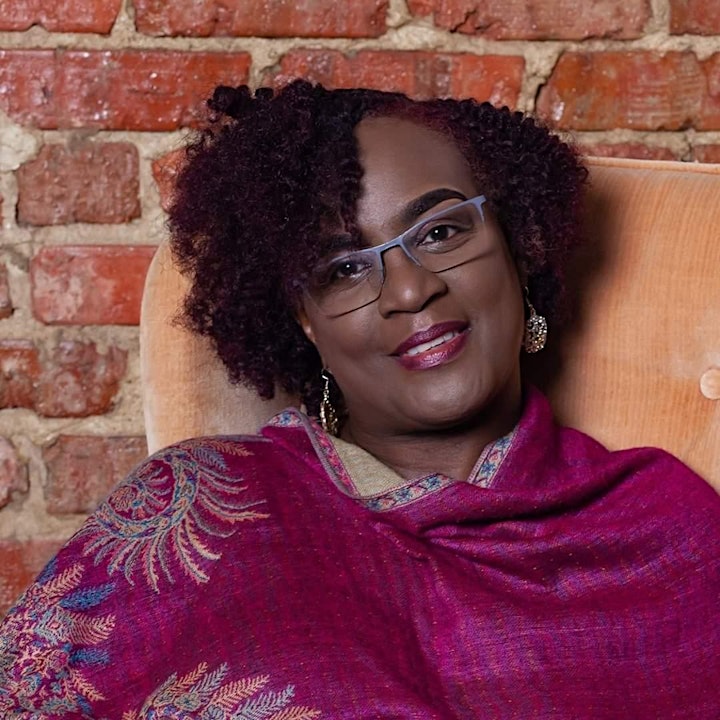 Our Emcee!
Pastor Darlene Thorne has been devoted to ministry since she was in her early twenties with a desire to impart the word of God to those seeking a life change.  This however, has not come without a price.  She was raised in a Christian home with her two older sisters and younger brother.  Her father was a pastor and her mother was an evangelist.  They came together after graduating from Bible College.  After many years of marriage her parents divorced and Darlene was left with a question, "If her parents were believers and their marriage did not last, was God really real and what hope of living a solid Christian life did she have?"  Although she still knew God existed, Pastor Darlene struggled to know of His reality in her life. For some time after her parent's separation, Darlene led a very promiscuous life, she was at odds with her mother and felt abandoned by her father.
Not until she attended a conference which focused on teaching both children and adults how to have a successful and God-filled life, did Pastor Darlene make a total commitment to God and turned her life toward Him.
She experienced a new life in Christ that stripped away the bondage and she was delivered from rejection, low-self-esteem and she began to live life with purpose. Her assignment is to encourage women through God's word to live their lives with purpose and not to allow their past to be a hindrance.
As an international speaker, Pastor Darlene has traveled extensively ministering the word of God, speaking at conferences and women's meetings. She has a heart for women to be healed and truly be purposeful in their daily lives. To that end, she has authored three books, "A Heart After the Father," a daily devotional, "When Dark Chocolate is Bittersweet" and "The Goliath Within-Winning the Battle of the Heart." Her latest program entitled, "From Fear to Freedom" is a series that examines five areas in our lives that war against us in our quest to fulfill our calling and a battle plan to win against one of our worst enemies, ourselves.
Some of her conference topics are: 'You Weren't Designed to Fit In,' 'The Me Nobody Knows,' 'Hiding No More' and 'Living Authentically: Embracing the Real You'.
Pastor Darlene has been married to the love of her life for over 30 years. She and her husband, Kevin Thorne, serve together as pastors at Grace Worship Center in Clayton, NC. They have two world changer young adults, Kevin, II and Kennedy Elayne.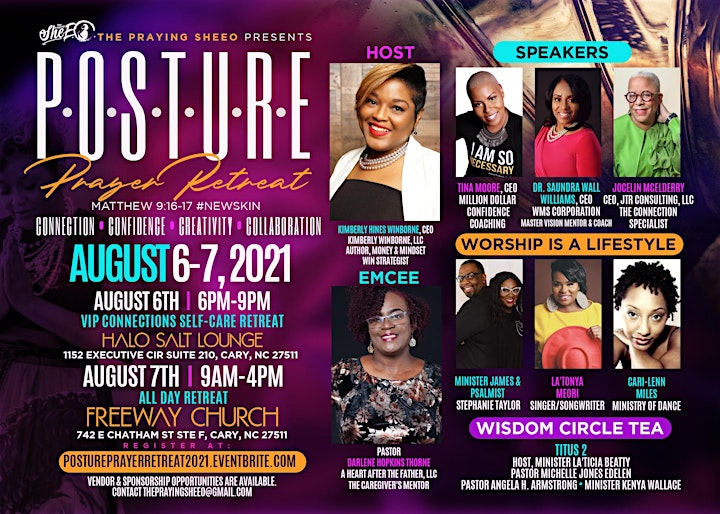 Location
Refund policy
Contact the organizer to request a refund.
Eventbrite's fee is nonrefundable.