Description
25% non-refundable deposit included in Workshop Registration Fee.
Posture and Gait Assessment Workshop
Learn how to quickly and efficiently assess your clients' posture and gait, so that you can create an effective, individualized treatment plan and bodywork session. This interactive, hands-on class provides understanding of posture and gait concepts, assessment guidelines, partnered practice in assessment of client structures and movement patterns, and development and application of a treatment plan based in assessment findings.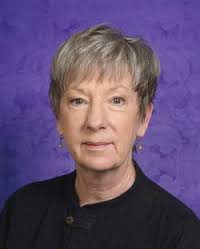 Julie Goodwin grew up in northeastern Ohio and received her Bachelor of Arts degree from Kent State University. She had a career in public and private, non-profit social services before becoming certified in therapeutic massage at Desert Institute of the Healing Arts in Tucson, Arizona. Julie's 30+ year practice focused on elders, women during the childbirth year, and people in treatment for cancer, using integrated Swedish, craniosacral, and reflexology techniques.
Julie has been a bodywork instructor for more than twenty years, in entry-level massage training programs and at Pima Community College in Tucson, as well as an Approved CE Provider. She has been a frequent presenter at AMTA National Conventions and Schools Summits, at the AFMTE Educational Congress, and was named 2016 Educator of the Year by the Alliance for Massage Therapy Education.
Julie is the author of Touch & Movement: Palpation and Kinesiology for Massage Therapists and numerous journal articles, and is the creator of TxPlanner (Treatment Planner), a free, mobile pathology website for bodyworkers, clinics and schools available at www.txplanner.org .
Sunday, January 13, 2019
9:00 am – 12:00 pm Workshop—"Posture and Gait Assessment"
12:00 pm – 1:00 pm Lunch (included)
1:00 pm – 4:00 pm Workshop—"Posture and Gait Assessment"
Location
Embassy Suites by Hilton – Paloma Village
3110 E. Skyline Drive • Tucson, Arizona 85718
Event in La Paloma Ballroom
Directions
(SE Corner of Campbell Avenue and Skyline Drive)
From I-10, take Ina Road exit. Go under I-10
(heading east). Stay on Ina, it turns into Skyline.
Take Ina (Skyline) just past Campbell Avenue, on the south (right) side of the road, just past the small shopping/eating center. Follow sign to Embassy Suites
Room Reservations
Toll free #1-800-EMBASSY or call the hotel directly at 520-352-4000.
Room Rate
Single/Double $149.00 plus tax per night.
Reservation Cutoff Date
Hotel room cut-off date is 12/13/18
Registration Contact
Katelyn Faith, Education Committee Chair
Phone: 520-245-3831
Email: katelyn.azamta@gmail.com
Continuing Education Hours
6 CE Hours
25% non-refundable deposit included in Workshop Registration Fee.
Materials Needed For Workshop
Hands-on class—
Massage table
Sheets
Lubricant
Comfortable clothing