POSTPONED UNTIL LATER DATE - "Fabulous After 40" - Celebrating Four Decades...
Description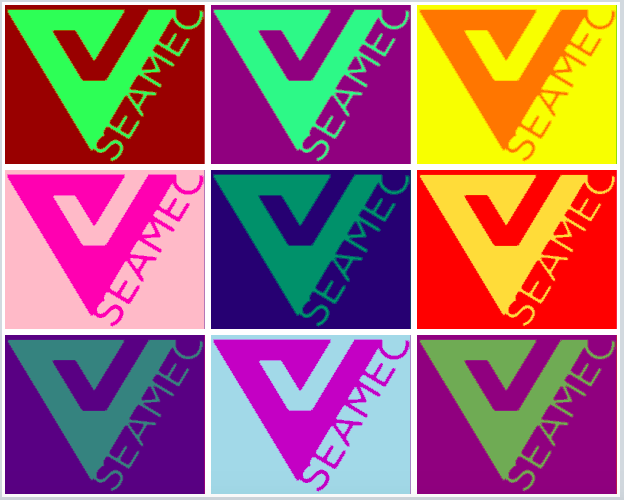 ---
Since 1977, SEAMEC has been engaging in the important task of evaluating and rating candidates running for office in Seattle and King County based on their knowledge, record of activism, and commitment to supporting equality for the lesbian, gay, bisexual, transgender, and questioning (LGBTQ+) community.

---
You are invited to join special guest
Seattle Mayor Jenny A, Durkan
And Co-Hosts
Roger Nyhus, Hon. Sally Clark, Jim Waldo, Marsha Botzer, Hon. Reagan Dunn, Dan Shih & Ted MacGovern, Cathy Allen, Hon. Brady Walkinshaw, Bruce Gryniewski, Tom Pitchford, Herb Krohn, Norman Sigler & the SEAMEC Steering Committee.
FOR
"Fabulous After 40!" - A Reception Celebrating Four Decades of the Seattle Metropolitan Elections Committee (SEAMEC) for LGBTQ+ individuals.

Friday, September 14th
from 5:30pm until 7:30pm

Generously Hosted by Roger Nyhus & Nyhus Communications

---
SEAMEC is a unique organization that has interviewed, evaluated and published ratings of candidates seeking public office for over 40 years. We are the oldest continuously operating LGBTQ+ rights organization in Washington State.

---
While 40 years have passed, recent political events make it obviously clear that elections really do matter and can have grave consequences. Our community recognizes that we cannot take for granted our long sought civil rights victories of the past, and how quickly and easily we could lose the precious rights we fought so long and hard to attain; demonstrating why SEAMEC's mission of maintaining our political vigilance is more critical now than ever before!

---
To ensure SEAMEC continues this vital work in the future, we really need your generous support! During an interview in 2014, SEAMEC Co-founder Roger Winters discussed the importance of this work, he described how, despite all the difficulties, the impact SEAMEC ratings had on elections in those initial years after it was founded gave our community a great sense of pride in seeing the actual effect our candidate ratings had on election outcomes.
There are several ways you can help, as both a financial supporter and as a volunteer. Today, we ask for your support of this event to help us move toward our operational goal of $7,500 for the remainder of 2018.
We are an all-volunteer organization, 100% of every dollar donated goes to the operational costs of SEAMEC's candidate evaluation program, including rent for our interviewing space, publishing ratings, website, and distribution of election ratings reports. SEAMEC is extremely efficient, we continue to accomplish more for LGBTQ+ equality with fewer dollars than any other community organization.
We ask you to please consider supporting SEAMEC as a Co-Host for this event by inviting three friends to attend along with making a gift today at one of the recommended amounts below. As our thank-you, your name will be prominently displayed in event materials, SEAMEC will recognize you at this event as well as on our 2018 candidate rating reports.

1977 Founding Triangle Co-Host $750

Dorian Group Co-Host $500

LGBTQ+ Equality Law Co-Host $250

Legislative Ratings Sponsor $100

Local Election Ratings Guest $50
You can also register on our EventBrite page and make your donation during the event...or....
we offer free admission to those who either join the SEAMEC Steering Committee or volunteer in our candidate evaluations by participating in three or more candidate interviews this election season.
Thank you so very much for your support, we really hope to see you on September 14th!!
---
Established in 1977, SEAMEC is a 501c4 not-for-profit volunteer organization primarily serving the Seattle and King County LGBTQ+ community and allies by educating our supporters regarding candidates seeking election to public office.