Description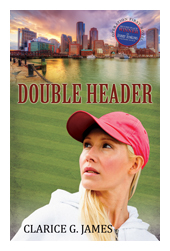 Double Header, my first novel, is published! My book launch celebration is just in time for the 2016 Red Sox opener at Fenway Park!
When good things happen in our lives, it's natural to want to celebrate with the friends and family who have encouraged us over the years. That's the deal behind the Double Header Celebration.
It's also a fun way to thank everyone and to get to know my newest readers!
You're invited to join in the celebration!
Date: Sunday, April 10, 2016

POSTPONED UNTIL FURTHER NOTICE

Time: 4:00 to 6:30-ish pm

Venue: Bonhoeffer's Cafe & Espresso

Address: 8 Franklin Street, Nashua, NH 03064

Questions? Email cjames@claricejames.com
Here are some highlights:
Author Signing!

Discount off Retail Price!

Fun Giveaways!

Free Ballpark Style Refreshments!
Admission is free, but since space is limited, please register on EventBrite as soon as possible. Thanks! [Note: There's a parking lot on Franklin Street past Bonhoeffer's on the left.]
To learn more about me and my writing visit www.claricejames.com. You can find me on Facebook and Twitter, too.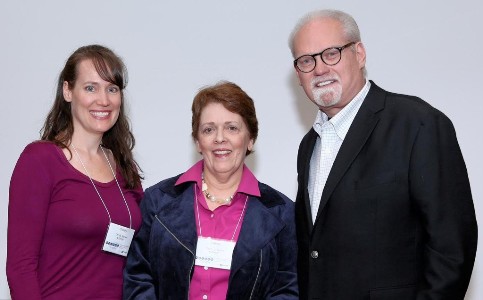 As one of three winners in the Jerry Jenkins Operation First Novel Contest, I received a publishing contract from Mountainvew Books, LLC. This picture of winner Christy Brunke, me, and Jerry Jenkins was taken right after the announcement. [Winner Linda Brooks Davis was unable to attend.]
Here are a few excerpts from Amazon reviews:
A winner of a story. The characters are believable and the sibling banter is right on the money. I was drawn into Casey's struggle from the very beginning and cheered for her through the ups and downs. Very refreshing. ~ Cricket L.
Dramatic, heart gripping mystery riddled with intrigue and tension. Engagingly explores regrets, loss, and also reconciliation in a delightfully entertaining manner. Excellent character development with loving sibling rivalry portrayed. Divine light interwoven beautifully in a graceful and superb manner. ~ Laraine S.
Ms James gentle handling of Casey Gallagher's crisis of growing up and forgiveness were beautifully handled. Her well rounded personalities living through easily relatable life events made this a believable story well written.~ Debra B.
The author skillfully moves the action along introducing interesting characters and bringing the reader through a variety of twists and turns. She has a knack for closing chapters in ways that invite you to keep reading . . . ~ Michael M.
I'm actually not a big sports fan, and you don't need to be one either to enjoy this. There is a richness that comes from vibrant characters dealing with real life challenges as a mystery unravels around them. The unexpected gems for me were the laughs from situations that are easy to relate to. It's a fun read, but also rewarding with a wisdom that reflects on what is a life well-lived.~ Mike A.
What a great read! As a writer myself, I enjoy seeing good character development, a plot that does not plod, and good but concise descriptions of setting. Clarice James has put all three together in an entertaining and well-written story full of great one-liners that will leave you laughing and/or weeping.~ Jim H.
Organizer of POSTPONED UNTIL FURTHER NOTICE - Double Header Celebration
After years of writing and editing for business and ministry, Clarice G. James now enjoys the freedom of writing smart, fun, relatable fiction. Double Header is her first published novel. Clarice also enjoys getting authors and readers together. She and her husband David reside in southern New Hampshire. Together, they have five children and ten grandchildren.