POSTPONED: Todd Snider w/ Jamie Lin Wilson at The Vogue
About this Event
Todd Snider's Indianapolis show at The Vogue has been postponed to 2021. We are currently working on a reschedule date. Hang tight for more information. Please direct any questions to boxoffice@mokbpresents.com. You can follow our ongoing list of affected shows here: http://bit.ly/mokb-hifi-covid19updates
----------------------------
DOORS: 7:00 PM, SHOW: 8:00 PM
AGE RESTRICTIONS: 21+
GENERAL ADMISSION - SEATING IS LIMITED
VIP TABLES/PREMIUM UPGRADES: http://bit.ly/ToddSniderPremium
Important Notice: All tickets are nonrefundable and nontransferable with the exception of event cancellation. Support acts are subject to change. Premium Tables cannot be purchased without first purchasing a ticket.
----------------------------
About Todd Snider:
One morning near the end of August, Todd Snider was relaxing with a visitor on the back porch of his house just outside Nashville, drinking coffee and shooting the breeze while his dog, Cowboy Jim, took a nap nearby. After awhile, Snider said to his guest, "I've got an album's worth of songs, and I think the songs are telling me to make a folk record."
This was a surprising bit of news considering he had spent the last six years making rock albums of one kind or another. But Snider was feeling as if he had "maybe drifted too far from the shore." He was feeling the pull to start over, to go back to what he was doing when he first began, to return to his roots as a folksinger.
If Snider needed any further evidence that was the direction he should pursue, he got it a half hour later. Back inside his home office, he checked his email and had one from his manager informing him he had just received an offer to play the 2019 Newport Folk Festival, an event he had never done.
Snider mentioned he had been listening to Woody Guthrie's Library of Congress Recordings, then crossed the room to the turntable and put the needle down on side one of the record. "Woody Guthrie sometimes gets me reset on why you do a song, instead of how," Snider explains of the man who has long been a touchstone for him. "When I was young, there was something about him that made me want to do it. So once or twice a year, I'll go back to him, I'll go back to the source."
Guthrie famously had the words "This machine kills fascists" printed on his guitar, and on several of the songs on Snider's new album, Cash Cabin Sessions, Vol. 3, he squarely aims his guitar at the creeping fascism he sees in America. He had been wanting to make a political record since 2016, and although only half the songs lean in that direction, there is one constant throughout the album: a man, his guitar, and the truth.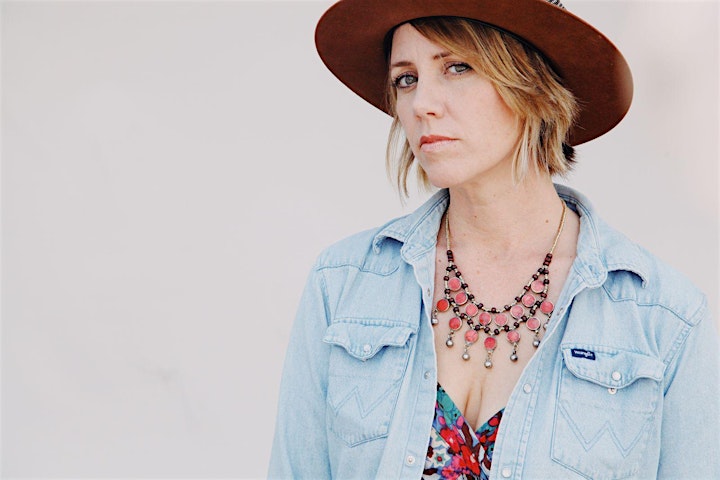 About Jamie Lin Wilson:
"It's a weird road we're on right now––I guess it always has been," Jamie Lin Wilson says. She's sitting on her porch in D'Hanis, a tiny town on the Seco Creek in South Texas, not far from San Antonio. She laughs a little, then adds, "But nobody's life is the same. There is no blueprint."
Thank goodness for all the lonely paths Jamie's had to find that no one else has taken. With a voice that slides in and out of notes with easy grace, a sly sense of humor, and lyrics that highlight the details most of us miss, Jamie creates stark vignettes: intimate conversations between friends who might be lovers and lovers who can't be friends; kids hopping from stone to stone in a graveyard; the way rolling clouds can signal a new season. She lives and works in that sweet spot where folk and country meet––Guy Clark territory.
"It's unfair that the poets and songwriters are the ones who have the songs about their lives, when maybe that's not what's poetic," Jamie says. "Maybe the moments are the ones happening in everyday farmers' lives, or to a widow, or a son." It's her comfort in and commitment to two distinct worlds––that of the dream-chasing artists and the dirt-under-their-nails realists––that makes Jamie and her songs not just inviting, but cathartically important.
No one covers the spectrum of age and experience quite like Jamie: moving portraits of men, women, and children coping, striving, wondering, and celebrating. Interesting? Undoubtedly. Universal but specific and personal, too. "I studied people around me more for this record than I have in the past," she says. "I wrote songs from my perspective, from the outside looking in."
When asked how she hopes listeners react to Jumping Over Rocks, Jamie brings up a hero: John Prine. "On his new album, there is a song that always gets me––'Summer's End,'" she says. "Every time I listen to it, I start crying, and I think, 'I don't know why I'm crying!'" She laughs her big laugh, which comes often and easily. "I hope something I create can get to somebody in that way. That's what gets us through––finding common ground with someone else, whether it's in songs or friendship. It makes you feel better about your own life."
Todd Snider
American singer-songwriter, born 11 October 1966 in Portland, Oregon, USA.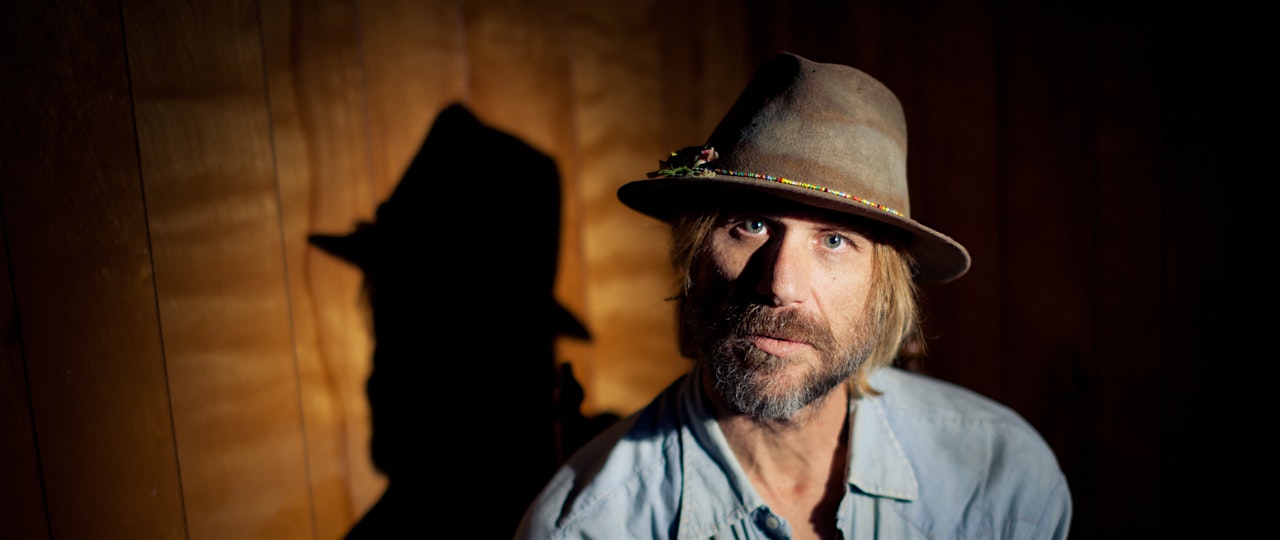 Jamie Lin Wilson
American country singer, songwriter, guitarist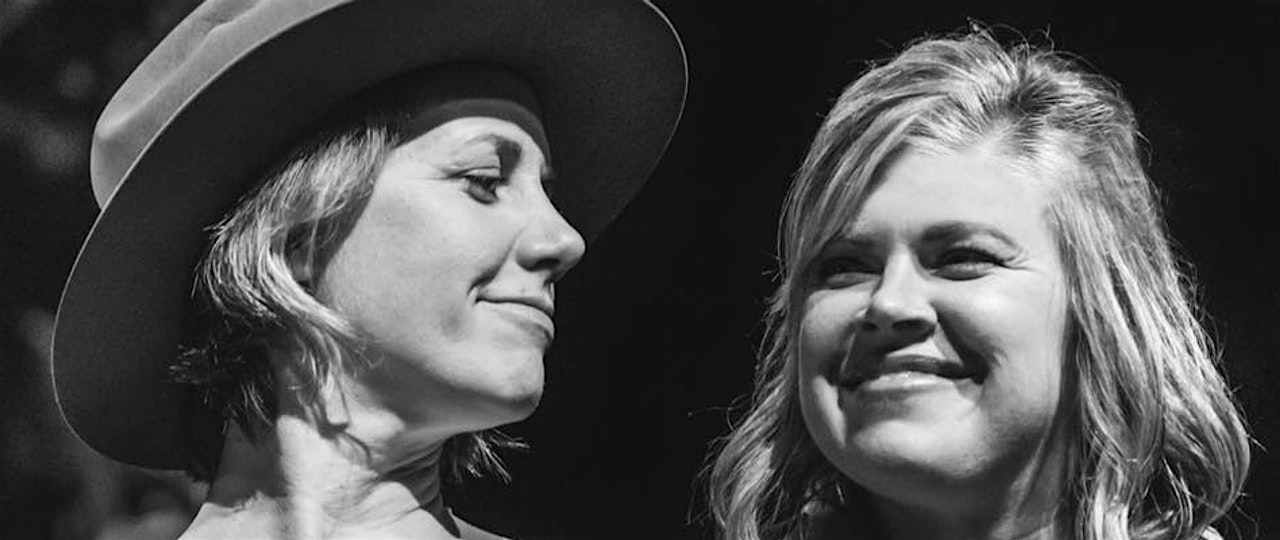 Performers
Date and Time
Location
Refund Policy