POSTPONED to SUN. MAY 21 THE CLASSICS: soprano Melissa Chavez and composer...
Description
Due to unexpected pianist illness, The Classics concert originally scheduled for this Saturday will be postponed to Sunday, May 21 at 4 PM.
If you purchased a ticket and are unable to attend, your ticket is good for any show of your choice at Stillwaters OR may be transferred as a gift. Please call Mary at 540-364-1739 or email Mary@stillwaters-studios.com your wishes.

PLUS ! A GIFT from the PERFORMERS! To thank you for your flexibility...

Any current ticket holders who are able to come on May 21 will receive a free download of a brand new two-song recording never before released, In addition, anyone who signs up for tickets by May 7 will also receive a copy!
BUT WAIT: THERE'S MORE...!
We are looking forward to also featuring guest artists Elliot Matheny and Nicholas Carratura.
We hope you can join us for a concert of quality singing from classical through contemporary--with some selections by women composers! This is a concert that will be well worth the wait!
SUNDAY, MAY 21 Schedule:
4:00 PM Concert
6:00 PM Potluck
6:30 - 8:00 PM Open Mic
Click TICKETS above to reserve your seat. Thank you for all you do to make Peace through Music!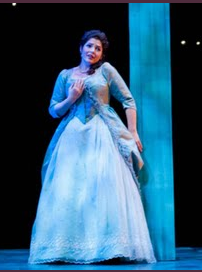 Stillwaters is getting some "class acts"! Join us for our annual visit by soprano Melissa Jean Chávez accompanied by David Chavez (who will also share his original jazz compositions).
Melissa Chavez has been acclaimed by the Washington Post for her "voluptuous voice" and "cooly exemplary production" . An award winning soprano, she has performed at the Castleton Festival as well as several opera programs (including Riverbend Opera, Victorian Lyric Opera, Repertory Opera Theatre of Washington D.C., Opera in the Woods, Summer Opera Theater Company of D.C., Bethesda Summer Music Festival, Crittenden Opera Workshop, and the Harrow Summer Opera Workshop). Visit http://www.melissajeanchavez.com/ for more information.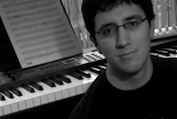 David E. Chávez is a composer, collaborative pianist, music theory professor, church musician, music director, and podcast co-creator. His compositions include the opera Norton: A Civil War Story, which premiered with Loudoun Lyric Opera in 2014, followed by a lecture and partial performance at the Chautauqua Institution that summer. Other recent and upcoming premieres include works for classical and rock instrumental/vocal ensembles, solo songs, choral music, and music to accompany a silent film. David's works, including the one-act operas The Wolf and the Lamb and Overtones, have been premiered and performed in Europe and the USA, by artists and performing groups including Elisabeth Stimpert of Alarm Will Sound, New Sound Collective, Marijke, HAPPENING, Crittenden Opera, National Opera Association, ArtScape, BYU Opera, Penn State University Opera Theater, Shenandoah University Opera Theater, and various houses of worship.

You can hear Dave regularly playing piano and electronics in an eclectic variety of collaborative groups and settings, including monthly with Opera on Tap DC Metro at Wonderland Ballroom. Dave leads new and creative expressions of worship as the Music and Worship Minister at Abiding Presence Lutheran Church in Burke, VA, and enlightens the minds of young scholars as an Adjunct Assistant Professor of Music Theory at Shenandoah Conservatory and George Mason University. After hearing from countless strangers that he has a voice for radio, Dave finally took the plunge and started The Unmeasured Podcast with co-creator C.J. Eller. You can hear his dulcet low tones and plenty of special guests discussing what it's actually like to study and work in music at facebook.com/UnmeasuredPodcast (or subscribe on iTunes or Google Play). David holds two degrees in music composition from Penn State, with doctoral-level work in music composition at George Mason University, and residencies at Penn State's Institute for the Arts and Humanities and at the Virginia Center for the Creative Arts. More at www.davidechavez.com
THIS will be FUN! Come! Bring a friend. Register now by clicking TICKETS above.

Peace through Music
Mary and Jeff
Times:
4:00 PM CONCERT
6:00 PM Potluck Supper (bring your favorite dish to share) PLUS
6:30 Open Mic / Jam (share your songs and stories)

Tickets: Click TICKETS above to reserve your seat. You'll have the option to pay cash at the door or use a credit card on line. Tickets are by donation and all money goes to the artist. We recommend $12 in advance and $15 - $20 at the door. Stillwaters is always free for volunteers and children under 12. Thank you for your generosity.
Location: Stillwaters is located at 4279 Janes Lane, just west of Marshall, Virginia (between Gainesville and Front Royal, 10 miles north of Warrenton). We're 3 easy miles off I-66 (exit 27).

SPACE IS LIMITED to 50 people. Reserve your seat now by clicking ATTEND above or calling 540-364-1739.