Description
This is not your ordinary painting party! Kerry Lee's orginal designs are symbolic and the symbolism be explored while painting, plus we start the party with a simple ice breaker, "The Red Thread Ceremony" that helps make a fun and memorable event. Step-by-step instructions for beginners with no experience needed and freedom to create for the experienced painter.
This very special Wish Tree will become a place for your wishes, dreams and intentions to grow. Kerry Lee will share her five step process of materializing her dreams over time during the event. The tree can be used by an individual, families or groups and you'll learn how you can implement it into your ongoing traditions.
As always no experience is needed. Kerry Lee will walk you through this step by step and give you some tips to make it easy. And you artists are welcome to make it your own adding your own creativity and style too! See more pics HERE
$50 per person, early bird special of $45 with registration by Oct. 8. Includes all art supplies, materials, 16 x 20 canvas and step-by-step guidance.
Please arrive by at 12:45 pm to settle in as we'll start promptly at 1pm. Feel free to bring a beverage in a covered container.
Hosted by Blissful Massage and Wellness Center and led by Kerry Lee, GOLDEN Artist Educator & Certified Intentional Creativity Teacher
Facebook & Instagram @TheAlchemicalArtist and connect with me on LinkedIn too!
Refunds up to seven days in advance. Seats are transferrable. Ages 12 and up welcome, under 18 must be accompantied by a parent or guardian.
For more of Kerry Lee's painting parties, Intentional Creativity® workshops, corporate team buidling events and creative wedding ceremonies click HERE and read Kerry Lee's weekly special to the Herald newspaper column "Creativity at Work" HERE
Praise:

"I actually painted a picture that looked good!"
"Amazing skill you have Kerry Lee. Your joy and easy style of teaching made it so easy for me to express myself!"
"It was fun! I appreciated your patience and guidance since I didn't think I was artistic!!"
Thank you Kerry Lee for guiding me to create this painting. I never would have thought I would end up with something so cool!''
---
This Wish Tree was custom painted for a wedding I officated via my Creative Ceremony & Celebrations.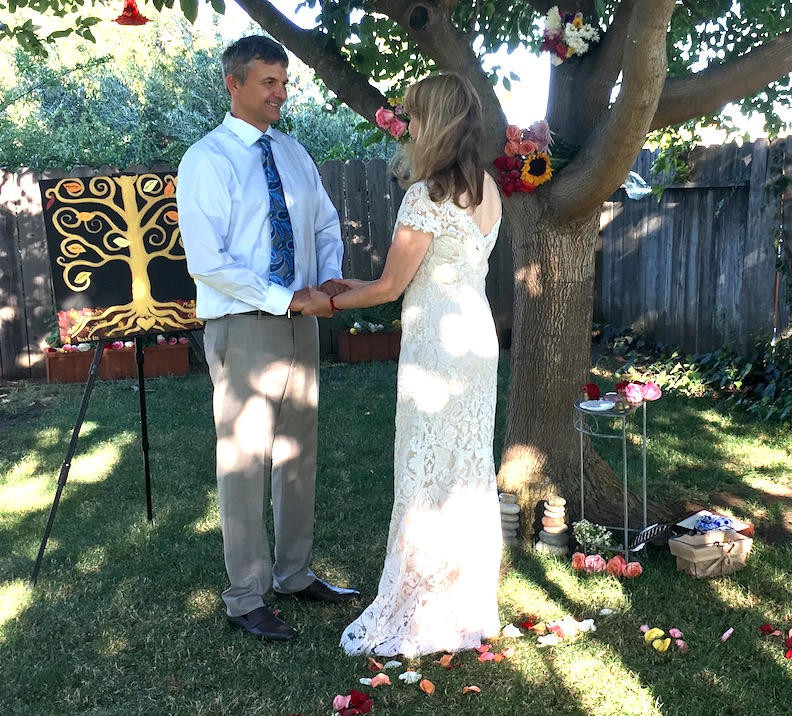 ---
Large Scale Witness Tree at Wisdom 2.0 2017, San Francisco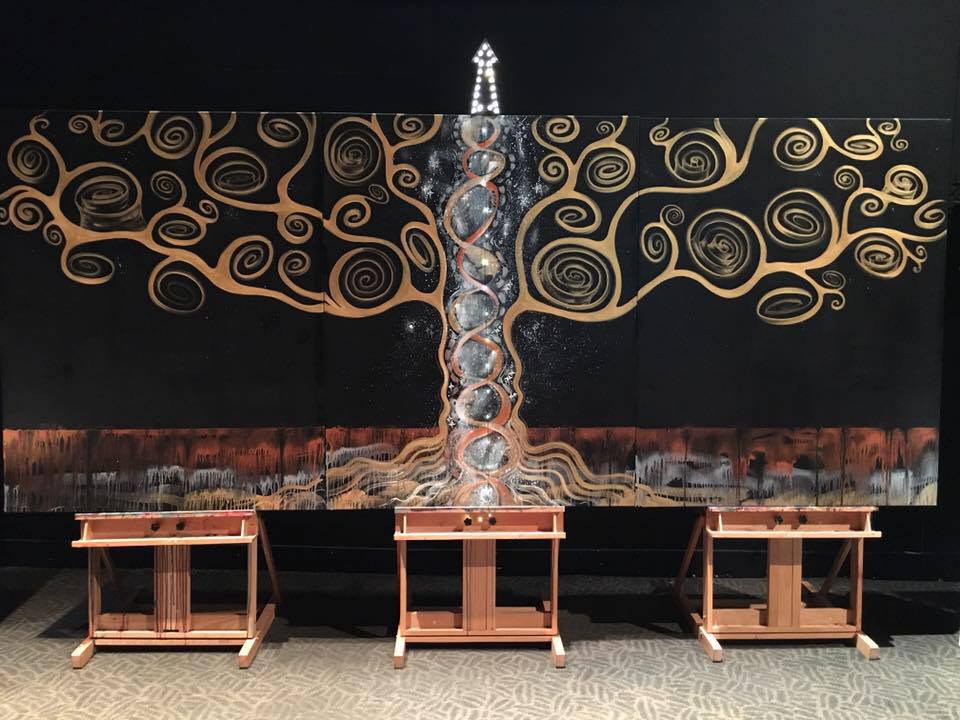 ---
Large scale Witness Tree at TedX Berkeley 2017