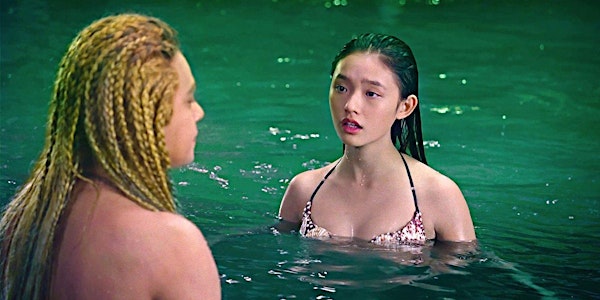 POSTPONED: The Mermaid (2016)
UCLA Film & Television Archive presents free screenings at the Billy Wilder Theater at the Hammer Museum.
When and where
Location
Billy Wilder Theater at the Hammer Museum 10899 Wilshire Boulevard Los Angeles, CA 90024
About this event
Please note that Archive Talks: The Mermaid (2016), originally scheduled for December 3, has been postponed.
A new date for this program will be announced. Register for updates.
----------------
Please review our admission policies.
----------------
In person: Julie A. Turnock, associate professor of Media and Cinema Studies, University of Illinois, Urbana-Champaign.
Digital visual effects technologies have revolutionized the way Hollywood and the world make movies allowing filmmakers to create any image they can imagine. So why then do so many blockbusters still look the same? In her latest exhaustively researched, critical examination of the history and aesthetics of visual effects, Professor Julie A. Turnock makes the convincing case that this turn of events is thanks to the outsized influence of a single company. In The Empire of Effects Industrial Light & Magic and the Rendering of Realism, Turnock argues that the prevailing realism of modern effects can be traced back to carefully cultivated and regulated house style of ILM. Like the classical style of the Hollywood studio system, ILM's digital aesthetic—influenced heavily by the look of New Hollywood films in the 1970s—has become invisible as a style even as its pervasiveness imposes industrial and cultural limitations on the very freedom new effects technologies were promised to bring. As part of this program, Turnock will give a brief talk, followed by a screening and on-stage conversation.
The Mermaid
China, 2016
The deliriously silly energy of Hong Kong writer-director Stephen Chow's musical action comedy The Mermaid helped propel it into the history books as the highest grossing film in China. Crucial to sustaining the madcap anarchy of its story about a band of mermaids fighting to save their ocean home from a billionaire developer is the wild style of its visual effects. Fins fly, tentacles writhe and bodies—human and otherwise—are flung about in defiance of physics–and ILM's influence over effects aesthetics. Neither "bad" nor "wrong," Chow's approach offers a counterpoint to the relentless realism of the standard modern blockbuster.
DCP, color, in Mandarin with English subtitles, 94 min. Director: Stephen Chow. Screenwriters: Fung Chih-chiang, Stephen Chow, Ivy Kong Hing-Ka, Chan Tsang Kan-cheong, Si-Cheun Lee, Ho Miu-Kei, Lu Zhengyu. With: Lin Yun, Deng Chao, Kitty Zhang.