Description
Project Title: Spanish Language & Culture for Business Series
Project Description: 60 min classes - 10 week series - August 24 through October 26th
(Free Introductory Class on August 17th)
Spanish course designed for professionals with an introductory knowledge of Spanish (1-3 years of HS or College) who would like to better understand the Hispanic cultures and be able to improve their language skills with immediate application for business and travel.
Outcome 1 - Spanish Language: Participants will obtain a limited verbal fluency after 10 weeks to engage with native-speakers of Hispanic/Latino origin w/ confidence for business, travel, or social purposes.

Outcome 2 - Hispanic Cultures: Participants will gain a better understanding of the cultural norms, customs, and differences within the specific sub-demographics of Hispanics/Latinos in the US and abroad.
Drop-ins are welcome - just call 248-919-8440
$20 Introductory Textbook - One time fee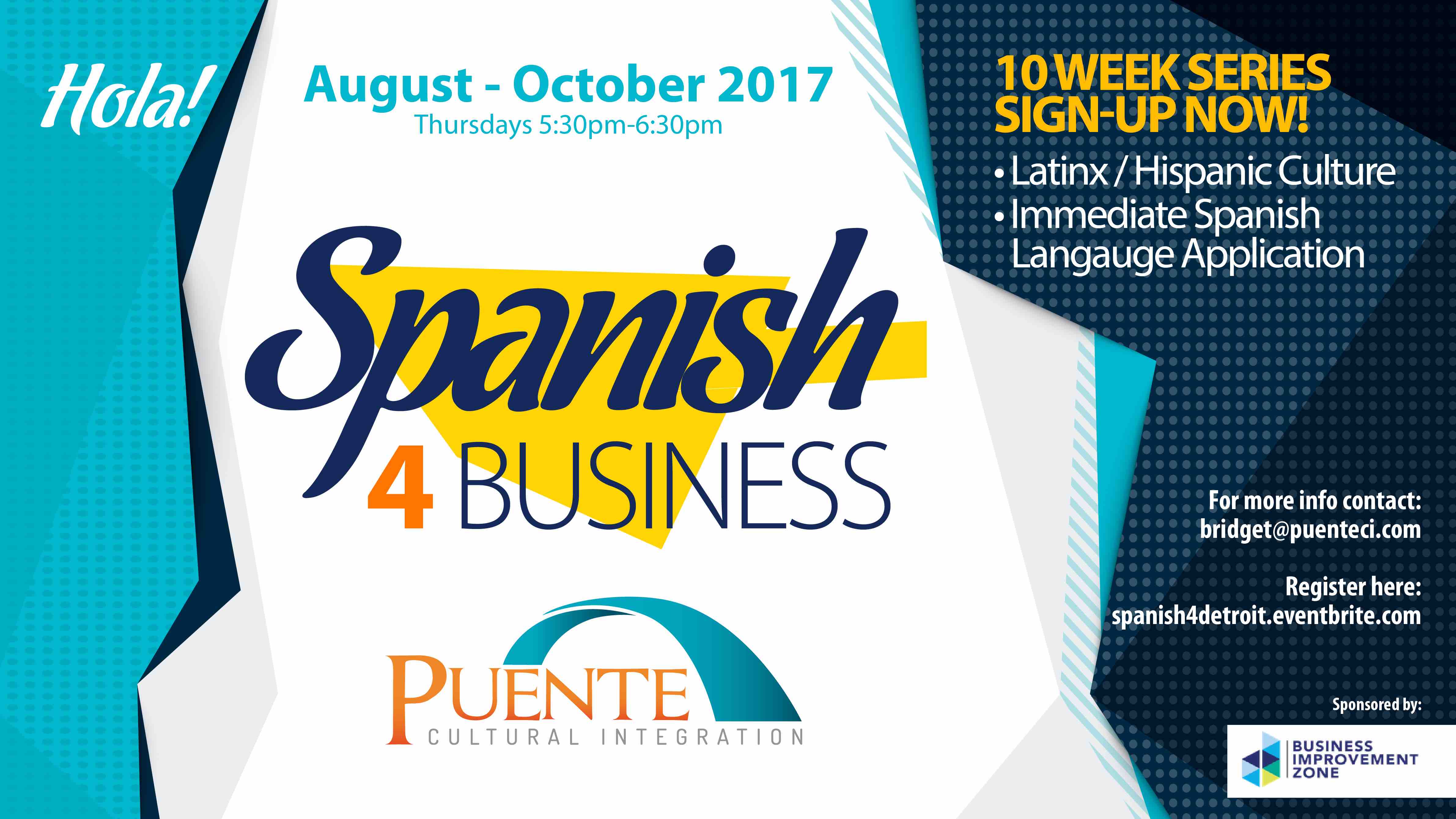 How can I contact the organizer with any questions?
Contact Bridget Espinosa on Facebook or via email Bridget@puenteci.com or 248-919-8440