Experience intellectual wonder and childlike delight at Science of Magic!
About this Event
ISC is hosting a truly unique evening that brings together two scientists who are experts on human visual perception (one is also a professional magician) together with magician and artist Jeanette Andrews for an extraordinary experience on the Science of Magic.
You will learn from scientists how the psychology and neuroscience of magic has been studied in laboratory settings and why magic has the ability to simultaneously trick us and yet delight us.
Join us at this one-time event that is part talk, part workshop and wholly designed to amaze and astound you!
Seating is limited. This is a BYOB event, so grab to go to enjoy the show!
Doors open at 7:00pm; program at 7:30pm.
Reserve your seats now for this rare science and magic program!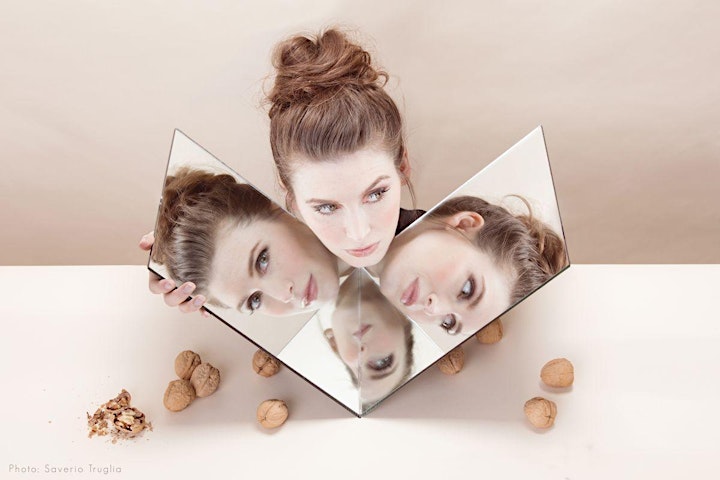 Magician, artist, sensory illusionist.
She is hailed as one of the most innovative illusionists in the world today and Andrews has presented commissioned and site-specific for The Smithsonian's Cooper Hewitt, the International Museum of Surgical Science, and the Museum of Contemporary Art Chicago. Andrews has staged hundreds of sold-out and standing-room-only performances for Fortune 500 companies, theaters and universities across the United States, including Infiniti, Kraft, Thermo Fisher Scientific, Lyric Opera & Chicago Ideas Week. Her work explores how illusions construct reality and highlights astonishing aspects of everyday life via moments of the seemingly impossible. She is a prior artist in residence for High Concept Labs and The Institute for Art and Olfaction. Illusion is Ms. Andrews' life's work and her performances have been praised by the Chicago Tribune, The Cut and PBS.
Photo: Saverio Truglia
​
Anthony "Tony" Barnhart is Assistant Professor and Chair in the Department of Psychological Science at Carthage College. He received his PhD in Cognitive Science from Arizona State University in 2013, where he began his graduate career with the intention of being a language researcher. To this end, he has published research examining the processes underlying handwritten word perception, a domain that has been largely ignored by psychologists.
However, Tony is also a part-time professional magician with over 20 years of performing experience. His research trajectory changed in 2010 with the publication of the book Sleights of Mind: What the Neuroscience of Magic Reveals about our Everyday Deceptions, in which he was featured as a consultant and teacher on the science of stage magic. The scientific interest that the book garnered motivated Tony to shift his focus toward the interface of science and magic. His current research on the topic explores inattentional blindness and the techniques magicians use to manipulate attentional deployment in time. He regularly teaches a college course devoted to the cognitive science of magic.
Steven Franconeri, PhD, is a Professor of Psychology at Northwestern, and Director of the Northwestern Cognitive Science Program. His research is on visual thinking, visual communication, and the psychology of data visualization. He directs the Visual Thinking Laboratory, where a team of researchers explore how leveraging the visual system - the largest single system in your brain - can help people think, remember, and communicate more efficiently.
His undergraduate training was in computer science and cognitive science at Rutgers University, followed by a Ph.D. in Experimental Psychology from Harvard University, and postdoctoral research at the University of British Columbia. His work on both Cognitive Science and Data Visualization has been funded by the National Science Foundation, the Department of Education, and the Department of Defense. He has received a National Science Foundation CAREER award, a Psychonomic Society Early Career award, and a Cattell Sabbatical award for his research on visual thinking.