eremite records presents Peter Brötzmann / Jim White duo with special guest Jeff Parker
About this event
In the context of the political divides of postwar Europe, reed player Peter Brötzmann's powerful, incendiary voice on his instruments resonated deeply. His self-developed technique maximizes every possibility for personal inflection on his instruments, going well past the usual limits of commonly accepted styles. In terms of volume, range, breadth of tone, vibrato, and intensity, he creates music that obliterates the rules of genre and puts the listener in new realms of discovery, vulnerability, and feeling. Brötzmann's extensive discography shows a boundary-less collaborative spirit, & his example has ignited & energized the geographic & stylistic scenes in which he has involved himself. He has appeared on well over two hundred recordings, & performed & recorded with nearly every major figure in free jazz & improvised music of the last fifty years. As a trained & recognized visual artist Brötzmann does much of his own album artwork & has a long history of producing his own records, pre-dating the do-it-yourself aesthetic of punk rock & current trends of self-production by decades." — Patrick Wolff Former POTUS Bill Clinton called Brötzmann "one of the greatest alive." (2001 Oxford American Music Issue).
———
Drummer Jim White is a founding member of Xyloris White & The Dirty Three. He has played drums with PJ Harvey, Cat Power, Bonnie Prince Billy, Courtney Barnett & Kurt Vile, Venom P. Stinger, Smog (Bill Callahan), Nina Nastasia, many more.
"Jim White is indie rock's drummer of choice. Those who play with White speak of him with the ardor of religious converts."
—Time Out New York
"White approaches the drum set as an object of fascination, as a site of mystery and delight. His movements are breathtakingly fluid. There is a dance that occurs, a pantomime, a flow, when he's behind the kit. He has strange tendencies—moving his arms in big, slow, exaggerated arcs, from over his head down to the drum, sometimes glancing up at his stick or mallet as it's poised over his head, as though marveling at the percussive act itself, the coil before the strike as much as the strike itself. There's a kind of inquiry and interrogation of the process, in the midst of that process. His torso dances. His shoulders shimmy. Sometimes he sort of clutches his left leg up and inward toward his body. He plays weird games with his unusually long sticks, not just tossing them in the air for a quick flip, but sometimes dropping one on the snare, letting it roll across the drum and picking it up with the other hand, and then doing the same with the other stick; back and forth, back and forth, as though in the midst of drumming, he were also juggling. All this strange business brings about a kind of enchanted state, a feeling that's exactly analogous to what White does sonically and rhythmically. He has a way of sort of flowing around the kit, draping his sticks on the heads almost lovingly, that can disguise the power he commands. One minute he's consummately unobtrusive, offering up a quick subtle mallet roll across the toms or a tap on the tambourine he sometimes attaches to his hi-hat, and the next he's slamming out a fervent, rapid pulse on the kick drum, or playing some sort of bastardized backbeat with conventional sticks or those bundles known as Hot Rods. In these latter moments, his playing gives off the sense of limitless power deployed almost casually, like he could go full-on Bonham if he wanted to but prefers to keep the beat aerated, stumbling, fragmented, open-ended. There are miniature controlled detonations that, to me, at least, recall the more painterly realm of free jazz, but in general, I hear very little reference to any familiar tradition in White's playing. His pulse is insistent, yet blurred, hazy, always in service to the dance his body makes, rather than the other way around. His presence in the music is all about a personal experience of rhythm, a fluid exchange between a drummer's textural and timekeeping roles." —Hank Shteamer, Dark Forces Swing Blind Punches
———
Jeff Parker (b. Bridgeport, Connecticut USA, 4/4/67) is recognized as one of contemporary music's most versatile and innovative electric guitarists and composers - creating works that exploit the contrary relationships between tradition and technology, improvisation and composition, the familiar and the abstract.
A longtime member of the influential indie band Tortoise, Parker has been an associate member of the Association for the Advancement of Creative Musicians (AACM) since 1995. A prolific bandleader and collaborator, Jeff has appeared on over 140 commercial recordings. Currently, Parker has been focusing on music production, small ensembles and solo performance.
Photo credits:
Brötzmann: Matias Corral
White: Simon Russell
Parker: Jim Newberry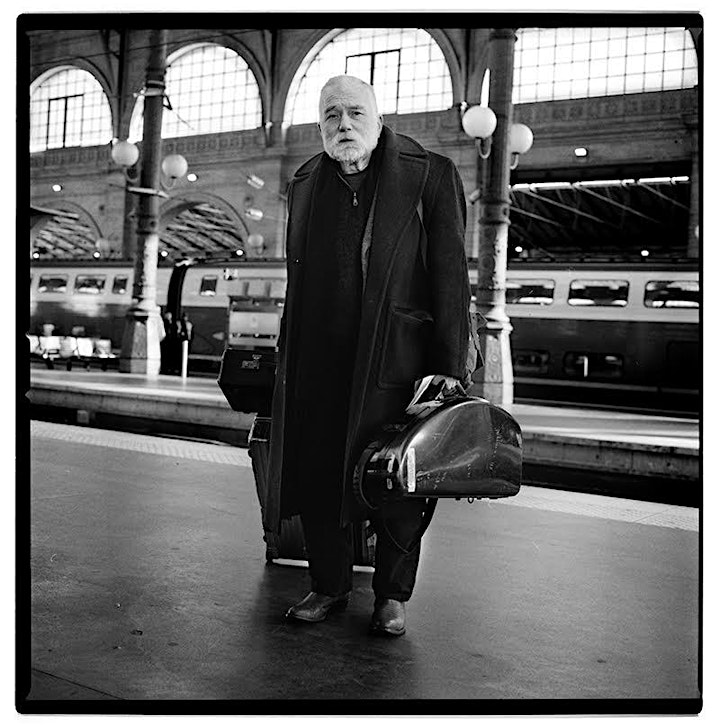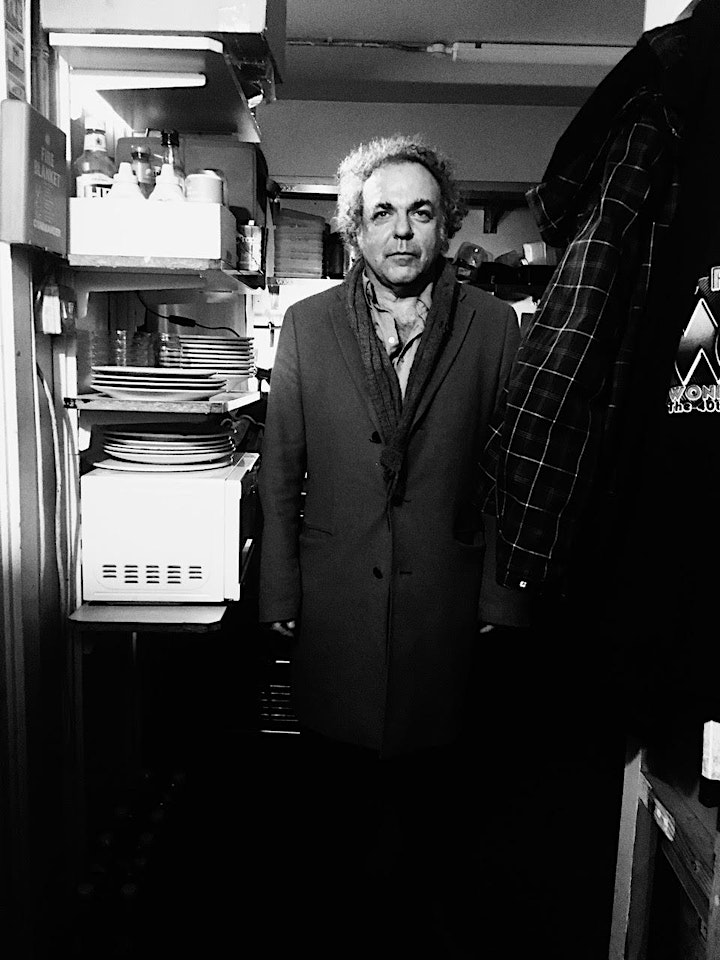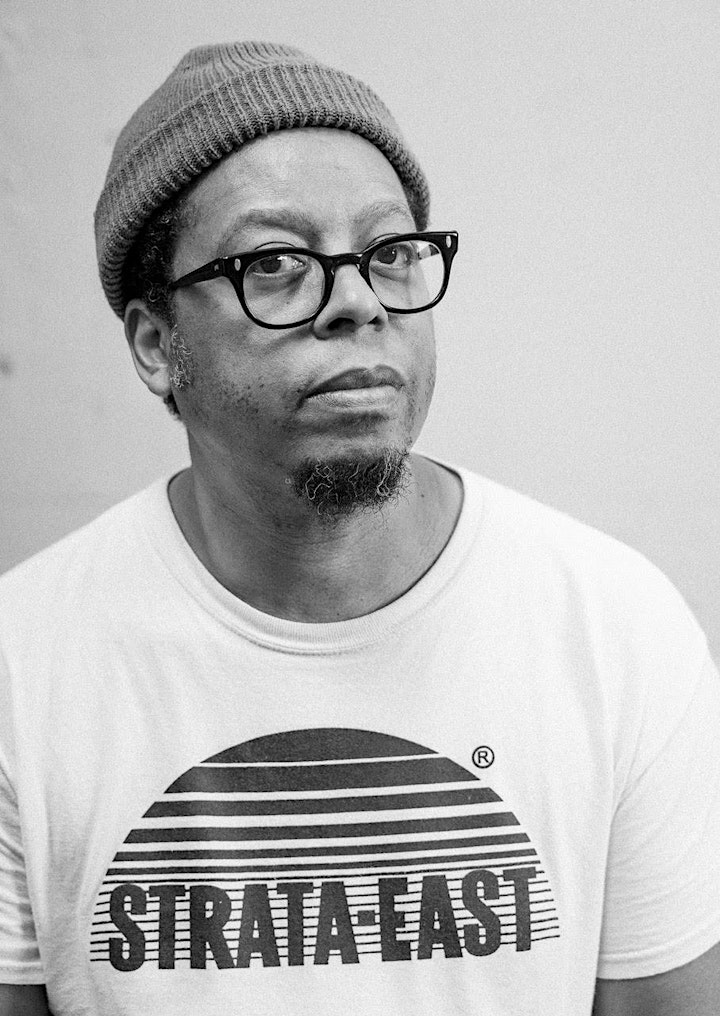 Organizer of POSTPONED - Peter Brötzmann / Jim White duo with special guest Jeff Parker