Postponed - LET'S TALK LOVE and LIFE | Talk Show + Brunch
An enlightening and entertaining afternoon that will challenge your views on Life, Love & all things in between - Topic: Romance and Finance
About this event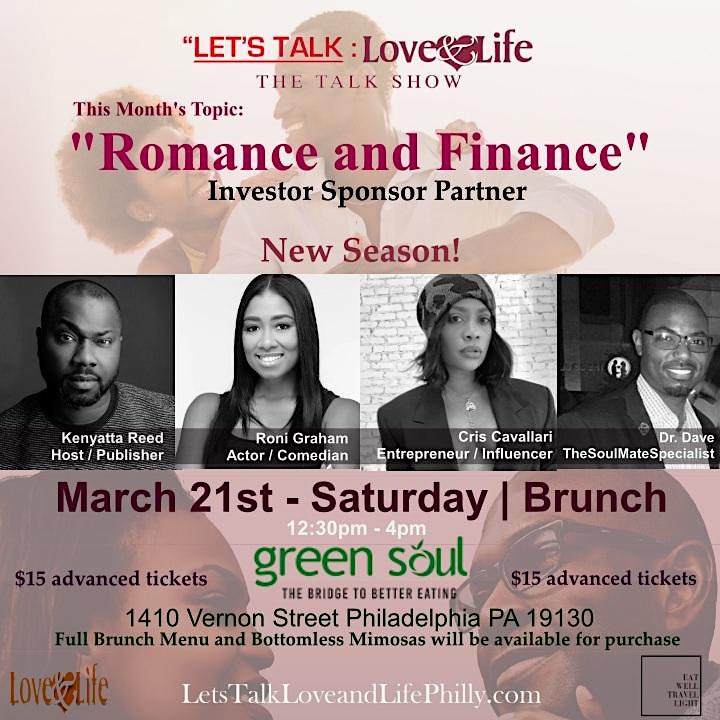 2020 Spring Series of "Let's Talk Love & Life: The.Talk.Show"
Our mission is to place men and women at the table for a good drink and a healthy meal to have an open and honest conversation about Sex, Love, and Relationships. The hope is to bring understanding and a better appreciation of the opposite sex by straying away from sugar coating discussions when it comes to be Single, Married, or even Dating.. It's a Brunch & Debate that provides conversations and solutions for men and women everyday real experiences.
Schedule
12:30 - 1:00 pm :: Early Seating
1:30 - 3:30 pm :: Talk Show and Brunch**
3:30 - 4:00 pm :: Closing Remarks + Meet the Cast
(Live Tapping)
Show Topic: "Romance and Finance"
THE CAST OF LET'S TALK LOVE & LIFE
Hosted by Publisher / Editor-in-Chief of Love & Life
"Kenyatta Reed"
Co-Host: Actor / Comedian / from stage play Laughter Is Therapy
"Roni Graham"
Relationship Expert:
"Dr. Dave "The Soul Mate Specialist"
Special Guest: Entrepreneur , Fashion, Beauty, Lifestyle Influencer
"Cris Cavallari"
And You
"Full Crowd Participation"
Director / Producer:
"Redi Williams"
*********************
Options - Brunch Extras:
$24.99 Bottomless Mimosas: per person for the duration of the show
$35.00 (Advanced Ticket Only) Prix Fixe Menu Package: 2 Courses (does not include tax or gratuity)
(this event is for mature audiences only - no children permitted)
LOVE & LIFE ENTERTAINMENT / EATWELLTRAVELLIGHT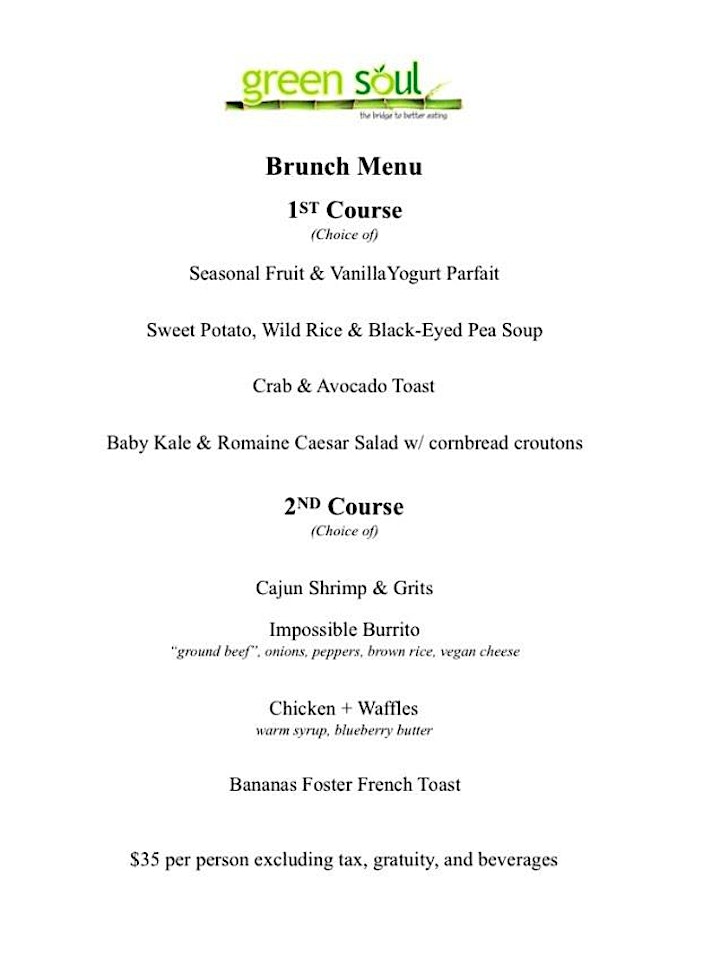 Organizer of Postponed - LET'S TALK LOVE and LIFE | Talk Show + Brunch